'Skye walker' - minister's epic quest to support Christian refugees
Published on 25 July 2019
A Kirk minister criss-crossed the Isle of Skye for 155 miles on foot to raise money to visit his congregation's new partner church in the Middle East.
Rev Rory MacLeod, who leads Strath and Sleat Parish Church, trekked for five days as part of a mission to help Christian refugees forced to flee Iraq amid rising religious conflict.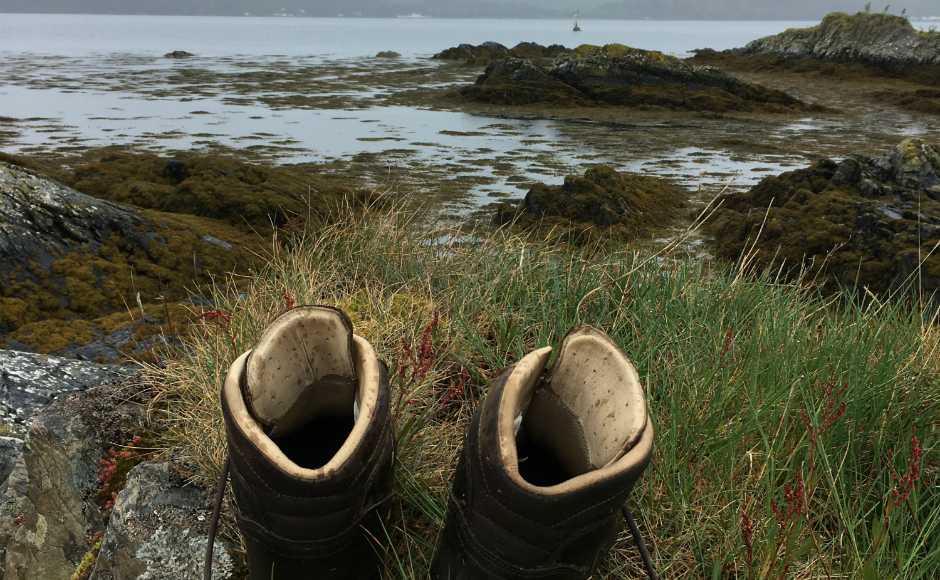 He braved the wind and the rain and slept in a tent for most of the time to fulfil a dream and raise £1,240 to enable him and his friend Archie MacCalman to visit St Paul's Church in Amman, Jordan.
The Arabic-speaking congregation runs support programmes in Amman and in the desert region of Wadi Rum to help Iraqi Christians cope with the traumatic experiences they have suffered.
Mr MacLeod said the twinning relationship with St Paul's, which belongs to the Episcopal diocese of Jerusalem, was formed because his congregation in the south-west of Skye was "anxious" to help people affected by catastrophic unrest in the Middle East.
Aramaic
According to United Nations estimates, more than 750,000 people in Jordan, which has a population of 10 million, are refugees.
Mr MacLeod said the world is witnessing the "exodus" of Christians in Iraq where they have existed since 1AD, thanks to the missionary endeavours of Thomas and Thaddeus who were two of Jesus' original apostles.
The population, many of whom speak Aramaic, the language of Jesus himself, has plummeted from 1.5 million people to around 250,000 and most of them are expected to leave Iraq in the coming years via Jordan.
This is due to a civil war raging on the Nineveh Plain between Kurds and government forces who have disregard for Christians.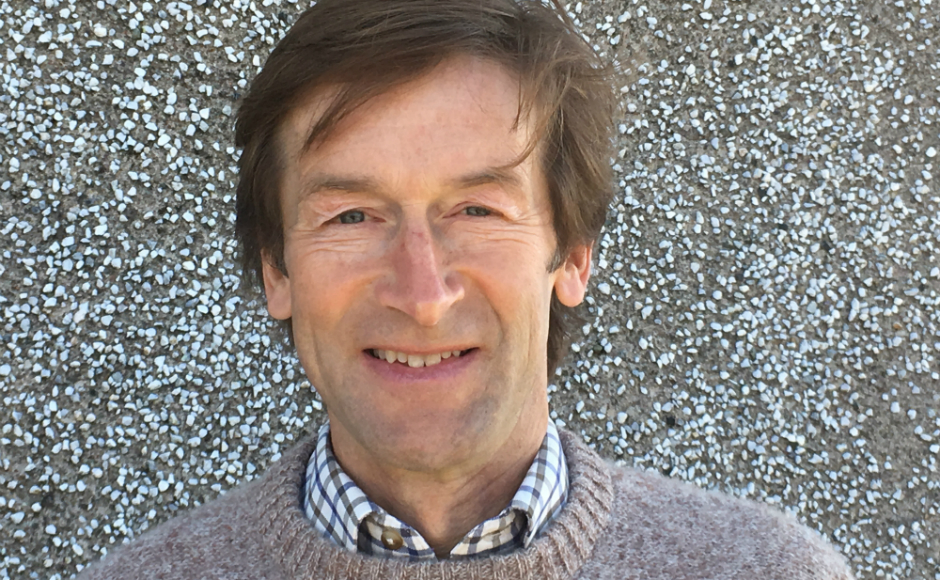 Although Iraqi Christians are refugees, the Jordanian government officially considers them guests and therefore they do not qualify for emergency relief and are not allowed to work.
Exiled and without status, they lodge where they can in the growing urban sprawl of Amman.
Shattered
Mr MacLeod, who trekked across Skye in May, said: "The twinning came about because the Kirk Session felt there was a desire within the congregation to respond to the refugee crisis and the advice we received was to get involved at the sharp end.
"It is about giving expression to the compassion we feel towards our suffering sisters and brothers in the Middle East, while not neglecting our nearer neighbours."
Mr MacLeod said none of the refugees he met in Jordan wanted anything other than repatriation to a third country.
"The hopelessness of their predicament in Jordan and the trauma they had experienced in Iraq has sealed their resolve," he added.
"One family we visited at home spoke for so many we had already encountered.
"They fled to Mosul from their home village on the Nineveh Plain on the arrival of Daesh (Islamic State).
"At first, their Muslim neighbours welcomed them home but, as Daesh's grip fastened, that community solidarity which had bound Christians and Muslims for centuries shattered.
"Faced with the choice between forced conversion or losing everything, most Christians chose to flee – initially to the relative safety of Kurdish northern Iraq and then, when that proved no safer, to Jordan."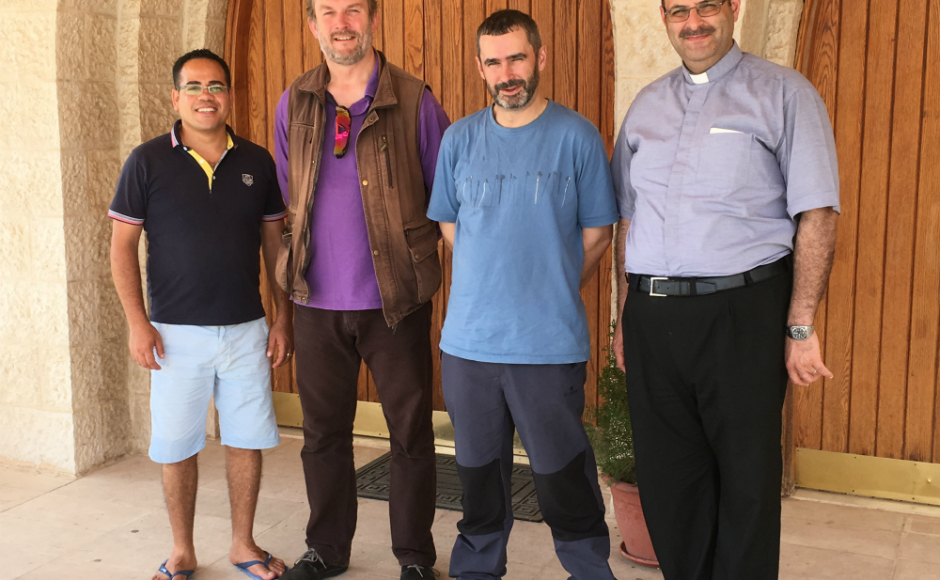 Mr MacLeod and Mr MacCalman, youth leader at Strath and Sleat Church, visited Jordan in June and the Kirk's World Mission Council's Faithshare project paid for their flights.
Good relations
The minister said he was amazed by the response to the refugee crisis across the spectrum of churches.
"From independent Evangelicals to Eastern Orthodox and Chaldean Catholics, media savvy clerics are mobilising their flocks to care for their desperate fellow believers," added Mr MacLeod.
"We met a diminutive Catholic priest who serves four congregations in different parts of Amman and gathers a hundred children for Sunday School on borrowed premises every week.
"A Protestant pastor showed us around a school he had established for traumatised and disabled children, a network of workshops for wood-turning, soap making, mosaic art and many other trades and a health clinic with barbershop, beautician and dental surgery.
"During Ramadan, the same church distributed thousands of gift boxes to their Muslim neighbours on their way home from work to break their fast.
"Each box contained fruit and snacks and was adorned with verses from the Bible and a message from King Abdullah II, exhorting good relations between Muslims and Christians."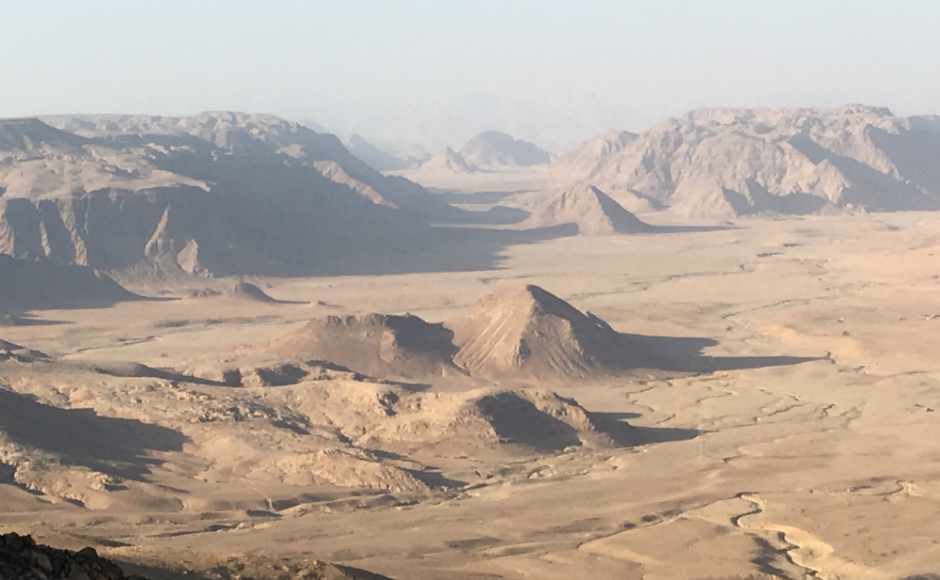 Mr MacLeod said he hoped that the minister of St Paul's Church, Rev George Al-Kopti and his wife Mary and some of their colleagues would visit Skye next Easter.
"Thereafter I would like to return to Jordan with my six colleagues on the Strath and Sleat Kirk Session," he added.
"In the meantime, we shall be encouraging young and old to take up the opportunities to visit Jordan for recreation, education, youth exchanges, and desert encounters."
Inspirational
Strath and Sleat Parish Church were inspired to partner with St Paul's Church following a visit from David Bradwell, who co-ordinates the Kirk hosted project, Scottish Faiths Action for Refugees.
Mr Bradwell said: "When I visited Rory and met with members of his Church, I was struck by the heartfelt compassion and wish to offer a meaningful response to the developing humanitarian catastrophe.
"By offering solidarity with Christians facing all manner of challenge, almost unimaginable to many of us here in Scotland, is a testament to the witness and hope that Strath and Sleat Church has provided.
"They are by no means the only congregation doing amazing things, but they are doing something inspirational and have a story well-worth telling and retelling.
"In a way it comes as no surprise that this Church, from a community which was deeply affected by the Clearances in the 19th-Century, is now responding to another kind of forced displacement in the 21st."
Congregations that would like to find out more about what they can do to work with refugees should contact Scottish Faiths Action for Refugees
If your congregation is interested in partnering with a congregation overseas e-mail wmoutreach@churchofscotland.org.uk