Kirk elders honoured for giving 4,000 years of combined service
Published on 11 March 2019
Elders within the Presbytery of Hamilton are to be honoured for collectively giving more than 4,000 years of service to the Church of Scotland.
Rt Rev Susan Brown, Moderator of the General Assembly, will present around 100 people with long service certificates during her 10-day visit to the area, which is underway.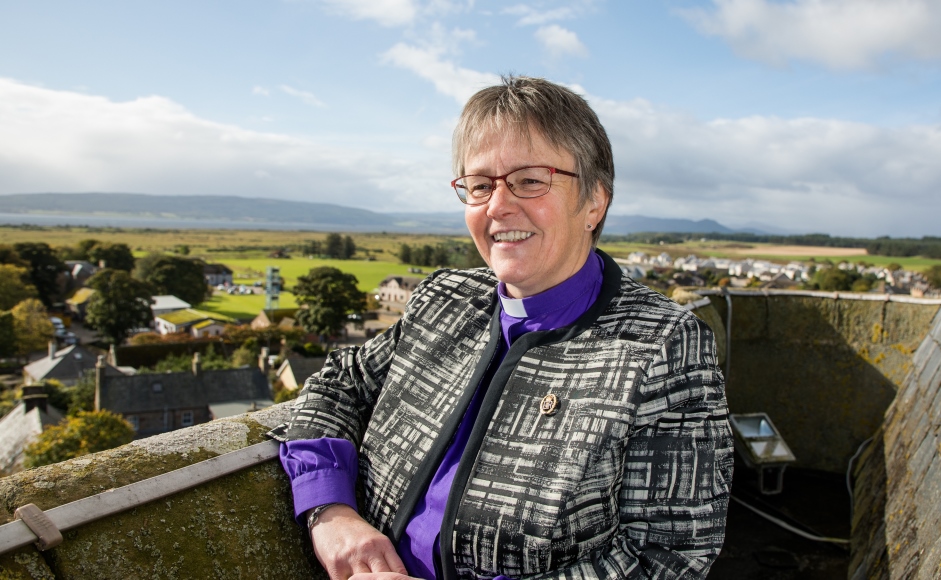 The event will be part of a praise service at Cairnlea Parish Church in Airdrie on Sunday.
This morning, Mrs Brown is visiting DB Cargo's Railhead, Enable (Scotland) and the SEPA facilities at Eurocentral to get a flavour of what goes on at this important employment hub.
She will then be given a tour of Tunnock's biscuit factory in Uddingston by boss Boyd Tunnock.
Inspired
The Moderator said: "I'm looking forward to meeting lots of people in our congregations within the presbytery and also to meeting civic and business people in their own environment.
"I am so grateful to the Presbytery of Hamilton for arranging such a varied and interesting programme to help me get a flavour of life in the area.
"If my last two presbytery visits are anything to go by, I know I will be amazed at the amount churches are doing in relation to their local communities.
"I suspect the willingness of those beyond the churches to engage with the Church will be another source of pleasant surprise.
"I look forward to being inspired."
Mrs Brown's first engagement was at Westwood Parish Church in East Kilbride on Saturday and she addressed the congregation at Stonehouse St Ninian's Local Ecumenical Parish yesterday.
Tomorrow, she will pay a visit to Liberty Steel's Dalzell Works, meet with NHS Lanarkshire's Spiritual Care Team at Wishaw University Hospital and attend a reception at the Dalziel Park Hotel.
Very approachable
Mrs Brown is meeting with Provost Jean Jones and officials from North Lanarkshire Council and South Lanarkshire Provost Ian McAllan.
She will visit the West of Scotland Fire and Rescue Service Delivery Headquarters and Crossreach's Threshold Service, which are both in Hamilton, and Lanarkshire Mosque and Muslim Welfare Centre.
Mrs Brown is attending the signing of the Stigma-Free Lanarkshire Pledge by the Presbytery of Hamilton on Saturday.
A presentation will be made by Jenny Hutton, public mental health and wellbeing development manager and chairwoman of Lanarkshire Recovery Network.
Rev Kevin Mackenzie, Moderator of Hamilton Presbytery, said: "Mrs Brown has taken time out of an exceptionally busy year to be with us and offer encouragement for the broad and ongoing work carried on within churches in this area.
"We really are very fortunate to be afforded this time with the Moderator.
"Mrs Brown is so very approachable and easy to speak to.
"I hope many others get the opportunity to discover that too."