Congregation undergoes ground-breaking refurbishment
Published on 2 August 2019
An historic church in East Lothian has undergone a groundbreaking six-month refurbishment to update the building for the 21st century.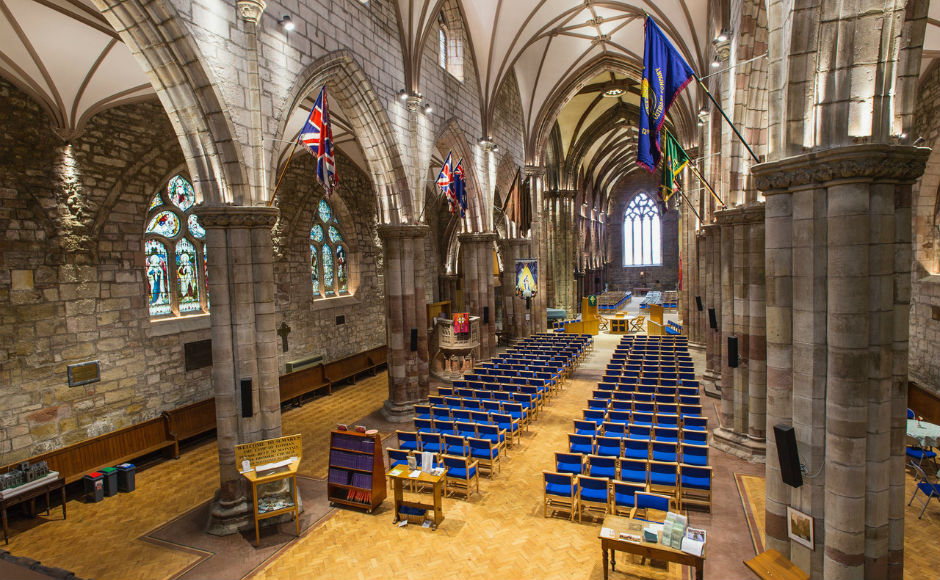 The congregation of St Mary's Haddington, which is the largest medieval parish church in Scotland, have completed the most extensive work undertaken in the last 50 years.
Stewart Meikle, who managed the project on behalf of St Mary's, said "We are delighted that the project was delivered on time, with the results exceeding most peoples' expectations.
"We hope that these improvements will help make St Mary's a more attractive venue for a wide range of community uses and will boost visitor numbers."
For the project the entire interior lighting system was replaced with energy efficient LEDs, which will help to reduce the carbon footprint of the building.
The lighting has also been designed to highlight the many beautiful features of the church such as the vaulted ceiling, archways and intricate stonework.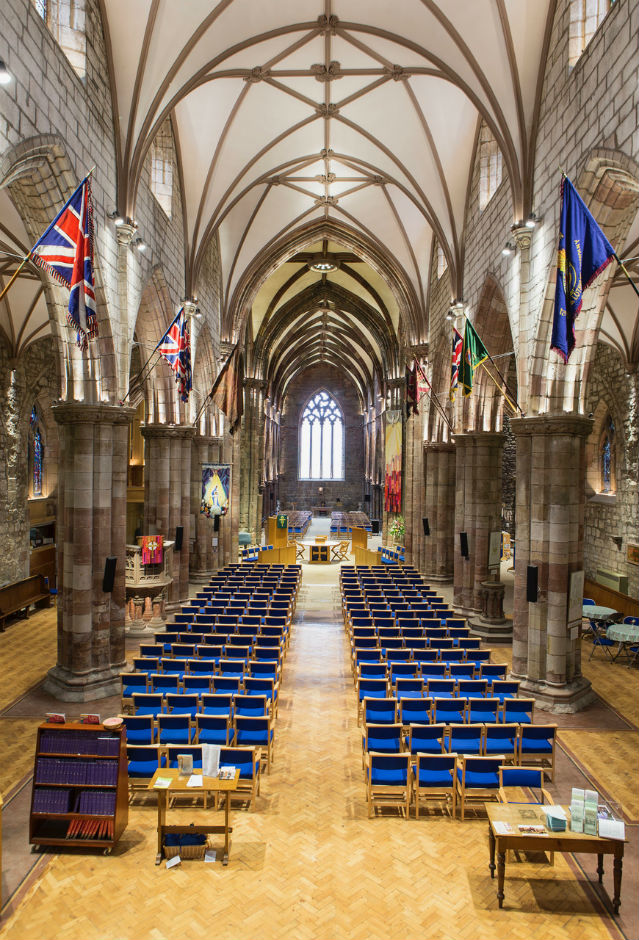 St Mary's is associated with John Knox, who helped to found the Church of Scotland and trained here as a priest in the 16th century.
The building itself dates back to the 14th century and was nearly destroyed during the 'Rough Wooing' and the siege of Haddington in 1548-49.
Speaking to the East Lothian Courier, Very Rev Dr John Cairns, interim moderator at St Mary's, also praised the project.
He said: "Many congratulations to all the team who have seen this through to completion, from the contractors to our own property and finance folk.
"Above all, a particular debt is owed to Stewart Meikle, for without his commitment and drive it would not have been achieved so effectively and timeously.
"The lighting scheme was an ambition of [former minister, the late] Jennifer Macrae and, like so much else she gave in her ministry, provides us with a heritage and a firm base from which to move into the next phase of St Mary's life."
Funding for the £300,000 project came from a range of places, with some financial support coming from the Church of Scotland General Trustees and individual donations.
Other money came from the church's own fabric fund and many fundraising events including an art exhibition, a Come & Sing, the sale of Easter flower baskets, coffee mornings and concerts.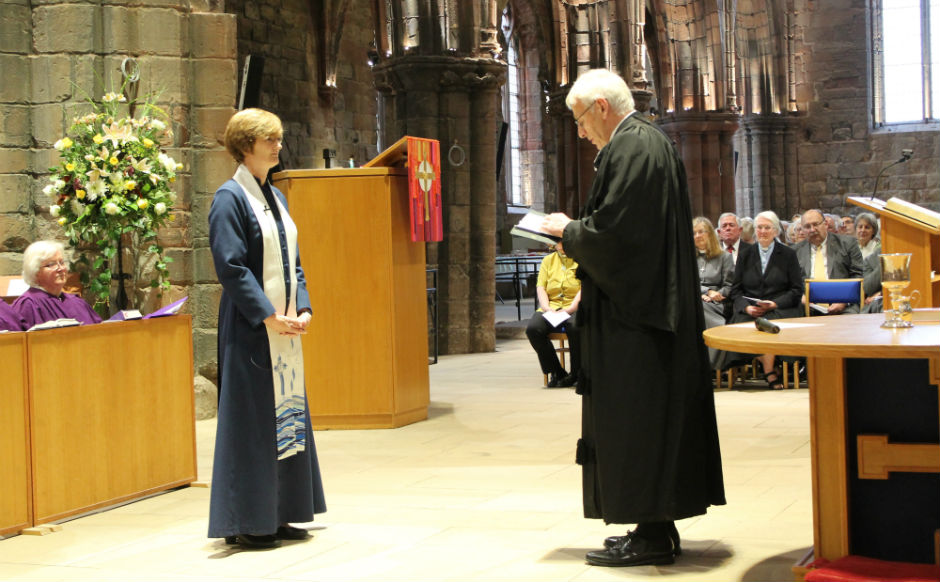 The church welcomed a new minister on Thursday evening, Rev Alison McDonald, who was previously based at Northesk Parish Church.
St Mary's Haddington is open to visitors from 1st May to 30th September Sundays to Fridays from 1.30pm to 4pm and on Saturdays from 11am to 4pm.
Find out more on St Mary's website.