An emotional farewell as the final Youth Assembly begins
Published on 16 August 2019
This weekend's National Youth Assembly (NYA) will be the last in its current format, but it's planned to be just as inspiring and engaging as in previous years. This time around, the team will be sharing exciting new plans for the future of young adults across the Church of Scotland, as well as discussing key topics such as hate speech, missional buildings and testimony and confirmation.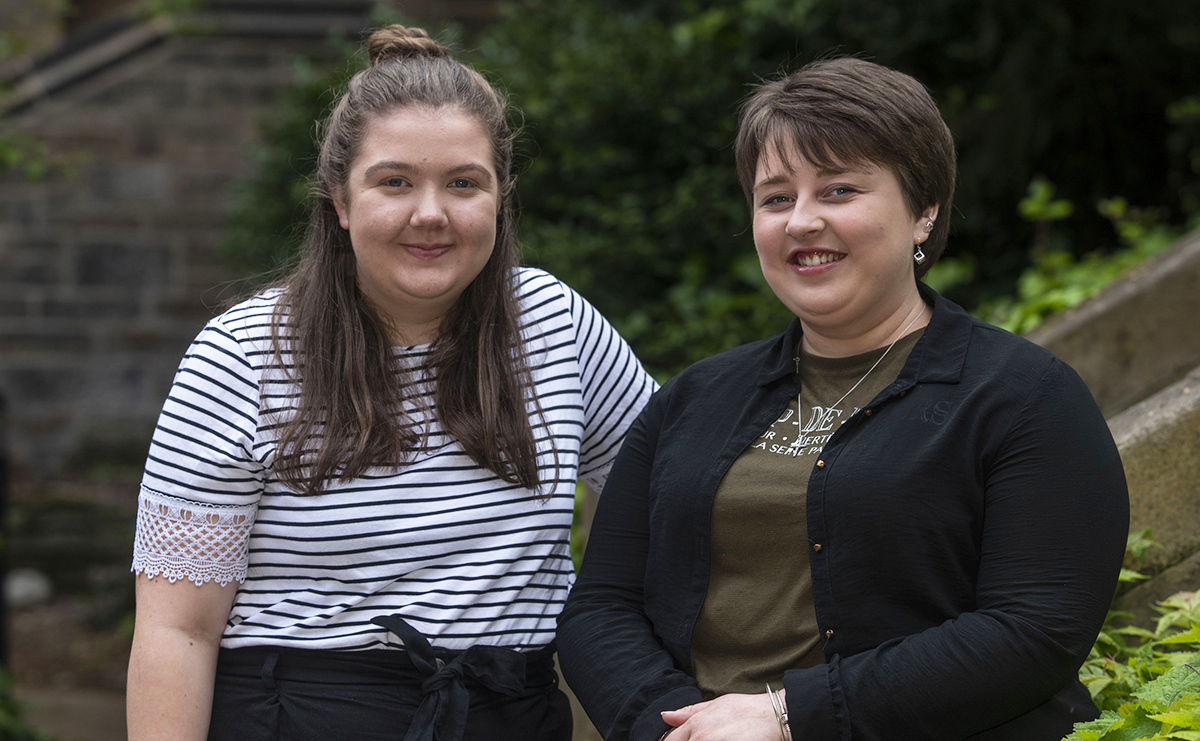 The NYA is a platform for young adults aged between 17 and 25 to voice their opinions and actively participate in decision-making within the Church of Scotland. It has been held annually for the last 25 years.
With young people coming from across Scotland and beyond, it is a chance for those of different backgrounds to get together to worship, learn, discuss and debate on the issues that matter to them.
Open to everyone, the three-day event will bring together 66 young people from 21 presbyteries, and 22 team members, at Gartmore House near Stirling.
The Moderator of the General Assembly, Rt Rev Colin Sinclair, and his wife Ruth, will be guests at the first day of the NYA , joining the group for dinner and then taking part in the opening session.
There will also be five ecumenical delegates from the Scottish Episcopal Church, the Methodist Church and the Presbyterian Church of Wales.
Sharing prayers, worship, laughter and fellowship
The current NYA Moderator, Tamsin Dingwall, and NYA Clerk, Seonaid Knox, will be stepping down at the start of this year's assembly after a busy year, which included raising over £4,700 to tackle homelessness by taking part in last year's Sleep in the Park.
It was announced earlier this year that the incoming NYA Moderator is Dana McQuater, a 23-year-old Alloa Kirk member who has raised thousands of pounds for charity.
Dana is looking forward to a "challenging" year, beginning with leading this year's discussions.
"I am super excited to be going to the NYA - and to be going as Moderator, it's become a totally different adventure already. I cannot wait to be up at Gartmore to share prayers, worship, laughter and fellowship," Dana said.
"Our topics this year are hate speech, missional buildings, and testimony and confirmation. I think the ones that intrigue me most are missional buildings and testimony and confirmation, so I'm especially looking forward to being involved and hearing all the opinions on these topics.
"Leading people through the last NYA will be a particular challenge so I'm very nervous. As it's the last one, I pray that it's a good one.
"Personally it is with sadness that it's to be the last but we must pray for what's next as young people of the Church of Scotland, and ensure that a way forward for us all is found and we continue to worship and praise God."
The role of Moderator involves chairing the discussions that take place at the NYA , collating a record of the event, producing a report for the General Assembly, representing the Kirk at events, and ensuring the voice of young people is heard throughout the church.
Dana will be supported by the new NYA Clerk, Hannah Dunlop, a church elder from Dalgety Bay.
"I'm really looking forward to this year's NYA getting underway," Hannah said.
"I'm looking forward, in particular, to the worship and the discussion on missional buildings. I'm also excited to work with the team of youth reps that will be chosen this weekend throughout the year to take forward the ideas and opinions of the National Youth Assembly.
"With this being the last year of NYA it will be a year of nostalgia but I'm hugely looking forward to seeing old friends and meeting new ones."
As part of the lively programme of events for the weekend, 18 youth reps will be elected to serve alongside the NYA Moderator and Clerk during the upcoming year.
Their role is to continue the work discussed at the NYA , represent the NYA at presbytery meetings, Guild groups, churches and youth groups, as well as encouraging more young people to get involved.
Hard-hitting discussion topics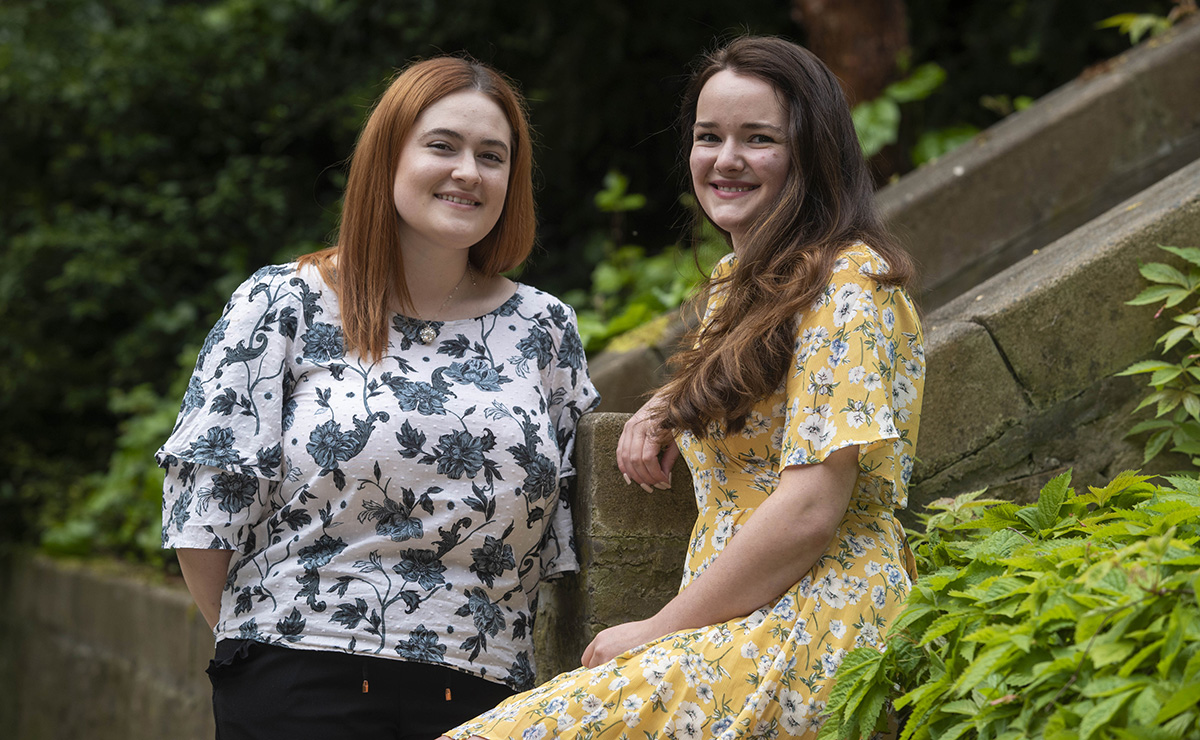 In previous years, the NYA has tackled hard-hitting topics such as tax avoidance, politics, climate change, social media and marriage.
This year, the youth reps have chosen to focus on hate speech, missional buildings, testimony and confirmation.
Mirella Yandolli, interfaith officer for the Church of Scotland, will be leading the discussion on hate speech.
Missional buildings will be led with input from the General Trustees and Rev Peter Gardner, the pioneer minister to the visual arts communities of Glasgow.
Testimony and confirmation will be led with input from Sarah Lane Ritchie, Vice Convenerof the Theological Forum.
At the end of the weekend, feedback from the discussions will be collated by Dana and Hannah and published in a Blue Book report, which will be presented to the General Assembly in 2020.
You're invited – a service of thanksgiving and a celebratory dinner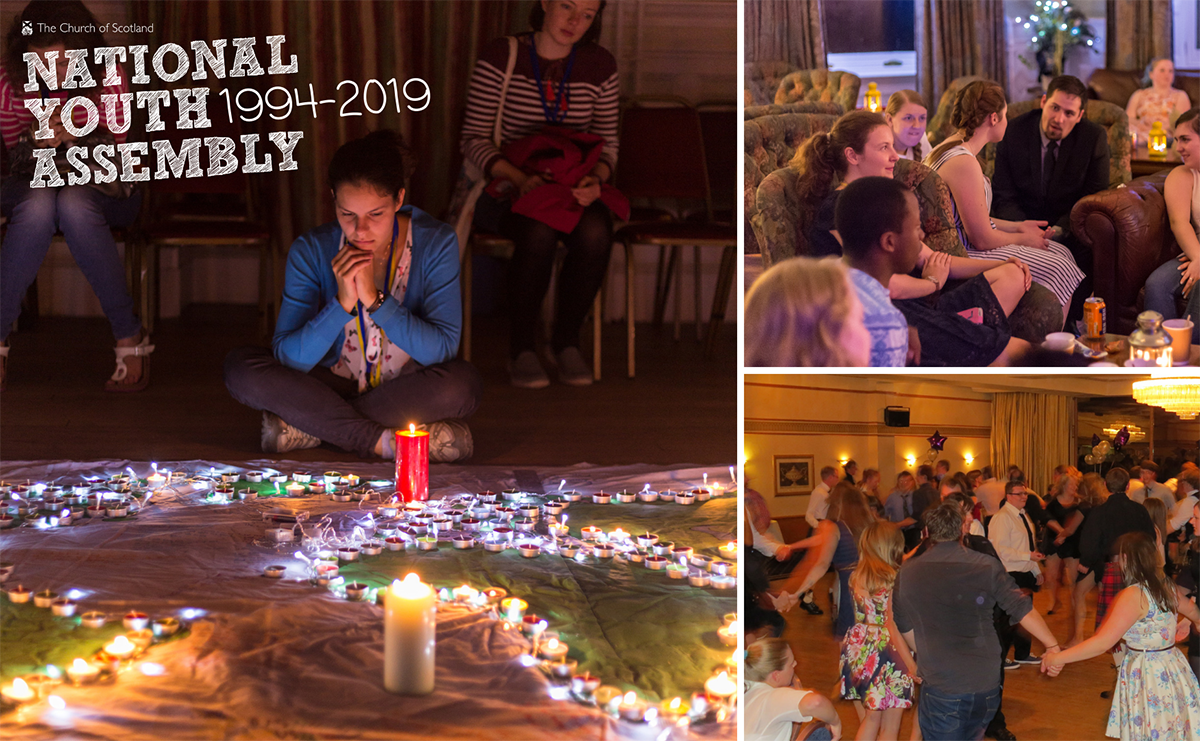 On Saturday 19 October, everyone is invited to a service of thanksgiving for all that the NYA has been, which is being held at St Matthew's Church in Perth from 4pm onwards.
Suzi Farrant, the Church of Scotland's young people and young adults development worker, said:
"The Church of Scotland's National Youth Assembly has had a great impact on both those who have attended, and the Church, since its inception in 1994.
"As it draws to a close after 25 years to make way for new events, it is important that we take time to thank God for all that the NYA has been."
The service is open to anyone, but is ticketed. Please book your free ticket through Eventbrite by Thursday 3 October. Any donations on the day will be gratefully received to cover the costs of refreshments.
Refreshments will be served from 3pm as people gather to share stories.
A memory wall is being created for display on the day, so if you have any photos you would like displayed, please send them, along with a short story, to Suzi Farrant.
Following the service, there will be a three-course celebration dinner and ceilidh with speeches, compered by Rt Rev Colin Sinclair.
This will be held at the Royal George Hotel in Perth, with doors opening at 6:30pm and dinner served at 7pm. Tickets for this are £45 and booking closes on Thursday 19 September.
If you wish to learn more about this year's National Youth Assembly, you can read more in their accompanying guide for 2019.