A prayer in challenging times — Iain McLarty
Published on 21 March 2019
Over the coming weeks, as the UK faces huge changes in our relationships with the EU and as Rt Rev Susan Brown, the Moderator of the General Assembly of the Church of Scotland, invites congregations everywhere to do all we can to demonstrate care and hospitality, we will be providing a prayer each week that we hope might be useful in personal devotions and public worship. Please feel free to change and adapt these prayers to suit your own context.
This week our prayer comes from Iain McLarty, worship development worker with the Priority Areas team in the Ministries Council.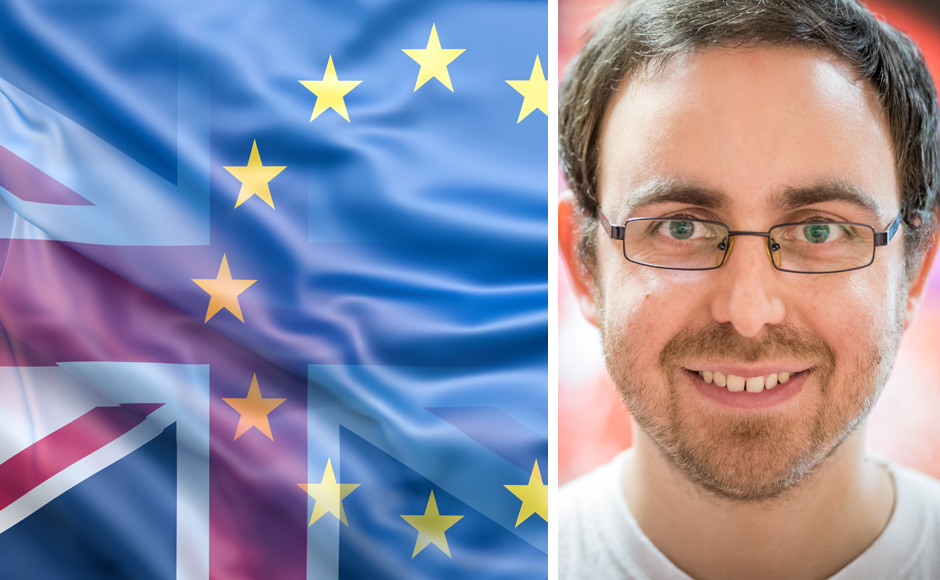 In times of uncertainty it is natural and acceptable to be worried about the impact any changes may have on us. But if we are lucky enough to have the possibility of losing something, it is important to recognise the privileged position that puts us in. Brexit is a crisis for those who 'have', because those who 'have not' are already in crisis. Let us use our own worries at this time to pray for those in our society who are marginalised and faced with poverty.
O God our refuge and our strength,
our ever-present help in times of trouble.

As we wonder about whether we will have enough tins on our shelves
...we pray for those struggling to put food on the table every single day.
As we wonder whether our job will be secure
...we pray for those in communities with few jobs and few opportunities.
As we wonder whether our mortgage payments will rise
...we pray for those who are homeless or living in poor housing conditions.
As we wonder whether our savings and our pensions are safe
...we pray for those who earn just enough to get by and can't afford to plan for the future.
As we wonder whether we will need a visa to travel for holidays or work
...we pray for those who have to flee their homes and make dangerous journeys to find safety.
When the crisis passes for those who 'have',
help us to recognise it will still be a crisis for those 'have not'.
Be with all who are facing times of uncertainty,
may they find comfort and hope in Your unfailing love.
Amen