All Aboard - £50,000 grant secured for 'floating church'
Published on 3 October 2019
Ambitious plans to buy a canal barge for spiritual and educational pursuits have taken a huge step forward.
Polwarth Parish Church in Edinburgh and partner charity, People Know How, have secured a £50,000 grant for the All Aboard project.
The money, awarded by Ecclesiastical Insurance's Movement for Good scheme, will help fund a three-year Union Canal project, aimed at promoting community cohesion, wholeness and wellbeing.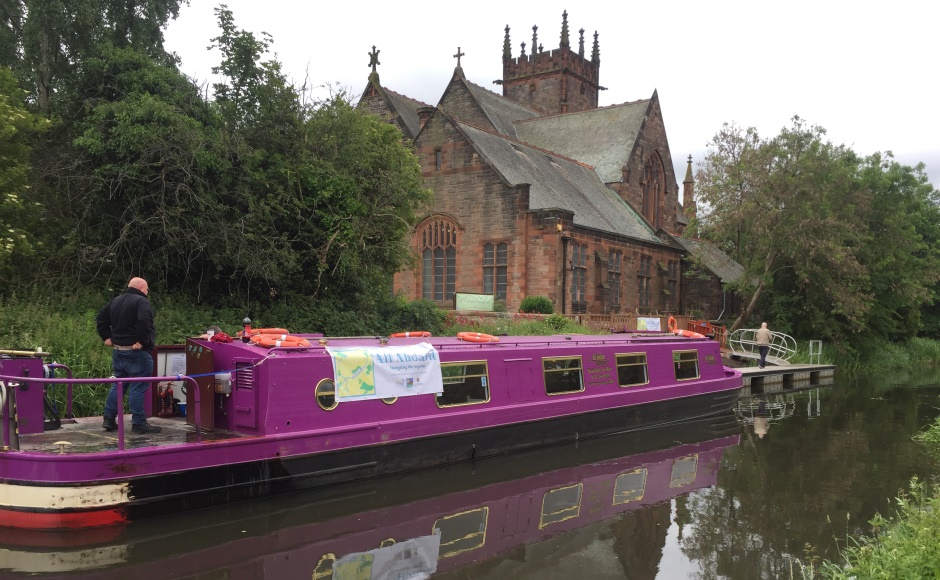 Chris Pitt, group corporate responsibility manager at Ecclesiastical Insurance, said: "People Know How is an important charity in Scotland that helps disadvantaged children fulfil their potential.
"It is a partnership with a church and another charity that demonstrates how organisations can work together to achieve even better results.
"The £50,000 grant will help to double the reach of People Know How's services and help them to form partnerships with at least 12 new schools.
"What really caught the judge's attention was the fact that this will be delivered on a barge on Edinburgh's Union Canal, which means that the programme will also help to invigorate the canal and celebrate its heritage."
Milestone
Rev Jack Holt, minister of Polwarth Parish Church, said the grant award underlined the "value" of the ambitious community plans, which have been recognised in the House of Commons and Scottish Parliament.
He said he was "encouraged and hopeful" that applications to other grant funding bodies would be approved to enable the "The Kirk on the Canal" to buy a vessel next year and moor it at the building's pontoon near Harrison Park.
Polwarth Parish Church estimates that it will cost £271,000 to run the project over three years.
The congregation has raised £32,000 and hopes to secure a £45,000 grant from the Church of Scotland's Go For It fund.
Mr Holt said: "The congregation has been fundraising to turn our ambitions into reality for around seven years and this announcement is the first major milestone for us.
"It is quite amazing that our project was one of 10 successful applications out of nearly 800 that were submitted from across the UK.
"We are very excited to see the value of this very worthwhile community project recognised and we are hopeful that other grant funding bodies will also see the merits and be encouraged to support us too."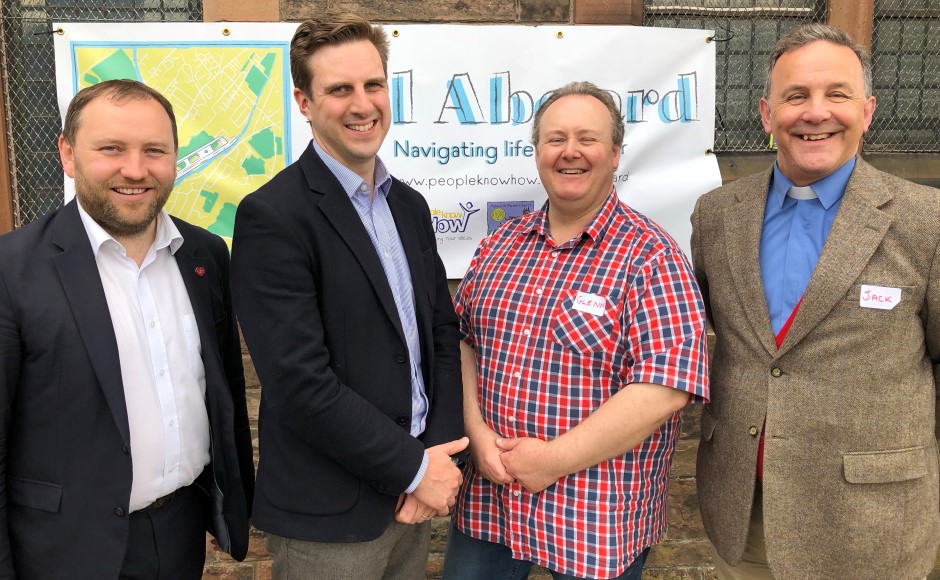 Mr Holt revealed that the church welcomed its first congregants by boat in August.
A couple from Australia on a canal cruising holiday tied up their vessel at the pontoon and walked into the church to attend a Sunday morning service.
Mr Holt said: "This was a first for us and hopefully not the last."
People Know How is expected to use the barge five days a week and the church for two days.
Community hub
Chief Executive, Glenn Liddall, said the grant will support its Positive Transitions Service, which offers activities to promote positive mental wellbeing as a means of overcoming educational disadvantage.
"We were flabbergasted to even be shortlisted as there were hundreds of applications," he added.
"Winning is simply brilliant.
"Awards such as Movement for Good are absolutely essential for small charities.
"It's a real catalyst for future work, attracting additional resources and partnerships.
"We are seeing this as one huge stepping-stone to a number of other things that we can do.
"It's not just about the money, it's about the people and resources this could unlock too."
Transformation
The news was welcomed by Ian Murray, MP for Edinburgh South who lodged a congratulatory motion in the House of Commons.
He said: "The awarding of a grant to buy a barge is testament to the hard work and dedication of the congregation of Polwarth Parish Church, led so wonderfully by Rev Holt.
"The work at Polwarth in the creation of the memorial garden, the jetty on to the canal, and now the barge will really turn the church into a wonderful community hub that will contribute considerably to the local community and will transform the lives of young people.
"Well done to all involved and I can't wait to see the final results."