Zambian trainee minister reflects on her time with South Leith Parish Church
Published on 16 April 2018
A Zambian trainee minister is serving her six months of probation in Scotland, thanks to a partnership with the United Church of Zambia.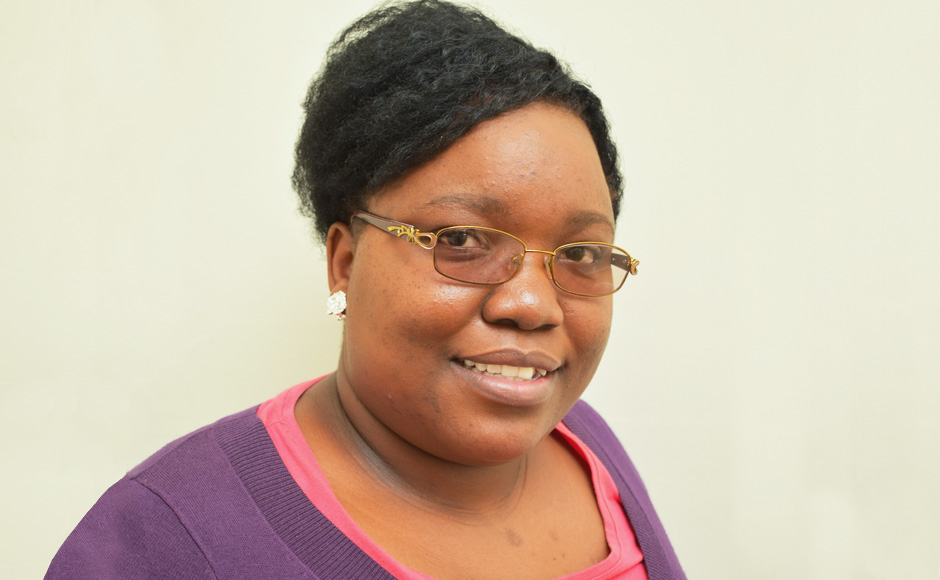 Mildred Synang'andu is three months into her placement at South Leith Parish Church, having spent the last three years in training to become a minister in Zambia.
South Leith Parish Church has developed a strong partnership with the United Church of Zambia and Zambia as a whole. The country's founding president, Dr Kenneth Kaunda, who played a crucial part in southern Africa's liberation struggle, was the son of a Church of Scotland minister, and previously visited South Leith Parish Church in 2009.
In 2012 Rev Iain May completed two months of his probation in Zambia, before being called as minister by the South Leith congregation.
Now, six years since Rev May's own probation, the tables have turned and Mildred is completing her probation in his church.
Cultural differences
Having her first ministerial position on Scottish soil has been a learning curve culturally. She said:
"Services in Scotland are a lot quicker and quieter than in Zambia. In Zambia, the services are filled with choir singing and are generally a lot livelier than in Scotland.
"Events and meetings are also more likely to be on during the day in Zambia, whereas in Scotland things such as the Boys Brigade meetings happen at night, when Zambian people are likely to have gone home."
Alongside her pastoral role, Mildred has been participating in all kinds of church activities.
"I've spent time getting involved with all of the church activities across the week, from the Food Bank, to the Sunday breakfast for homeless people, to the coffee mornings on Saturdays. I've also been helping the Boys Brigade plan their evening services, and providing ongoing pastoral support in the parish."
Forging strong partnerships
Mildred told us she strongly supports the partnership between the United Church of Zambia and South Leith Parish Church, that began 30 years ago when a Kirk minister visited the country.
With the help of the Church of Scotland's World Mission Council, South Leith has set up a twinning initiative, whereby three Zambian ministers are being sponsored through their ministerial training at the United Church of Zambia's training college. In addition, in 2015, the congregation hosted Zambian student Chishimbe Kondolo.
"The partnership links between churches in Scotland and Zambia are a very good idea as it provides a different view and a different experience for visiting ministers."
Speaking of the value of twinning between world churches and its benefits to Scottish congregations, Rev Iain May of South Leith Parish Church added:
"It has allowed me to see a difference culture, and learn from what they do. It has also opened up the congregation to having a ministerial representative from Zambia as opposed to visiting students previously.
"The congregation have fully embraced her - she's been out and about and has been fully involved in the life of the ministry here in Leith. I have also noticed her come out of her shell over time and it's a lovely thing to see."
Giving and scripture
One aspect of her time in Scotland that has been most educational is considering the balance of giving and charity with the Word of God.
She said: "Balancing core Christian values – the Word, the scripture – and charity work and giving is something that needs work in both Scotland and Zambia.
"In Zambia, the Word is paramount to how we experience the church, whereas the charity and giving side, not so much.
"However, with my experiences in Scotland, there is a lot of giving and charity and not as much emphasis as I'd like on the scripture.
"I think in both Zambia and Scotland, both aspects of giving and the scripture should ideally be equally important and balanced in the role of the Church."
Key learnings
Overall, Mildred feels that there is much to take home from her experiences in South Leith Parish Church, with the role of hymns being of significant importance to show she wishes to run her own services.
"There are many more hymns sung in services here, whereas at home there are around two hymns used and then the choirs sing.
"I would like to bring in more hymns to my services when I return to Zambia, bringing more theology into it."
With 2018 being the Year of Young People, it seems fitting that Mildred senses the importance of getting more young people involved in the Church of Scotland, saying: "I would really love if there were more young people brought into congregations."
As for the future, Rev May has two more trainee ministers coming to the end of their training over the next three years who will finish up with probationary placements in South Leith Parish Church. He "highly recommends the experience of twinning to other churches in Scotland", highlighting that twinning works "differently for everyone and no two churches are the same."
Find out more about twinning between churches in Scotland and across the world.