Youth Moderator goes the extra mile for Christian Aid
The Kirk's Youth Moderator will don his running shoes and take part in the annual Edinburgh Marathon to fundraise for Christian Aid later this month.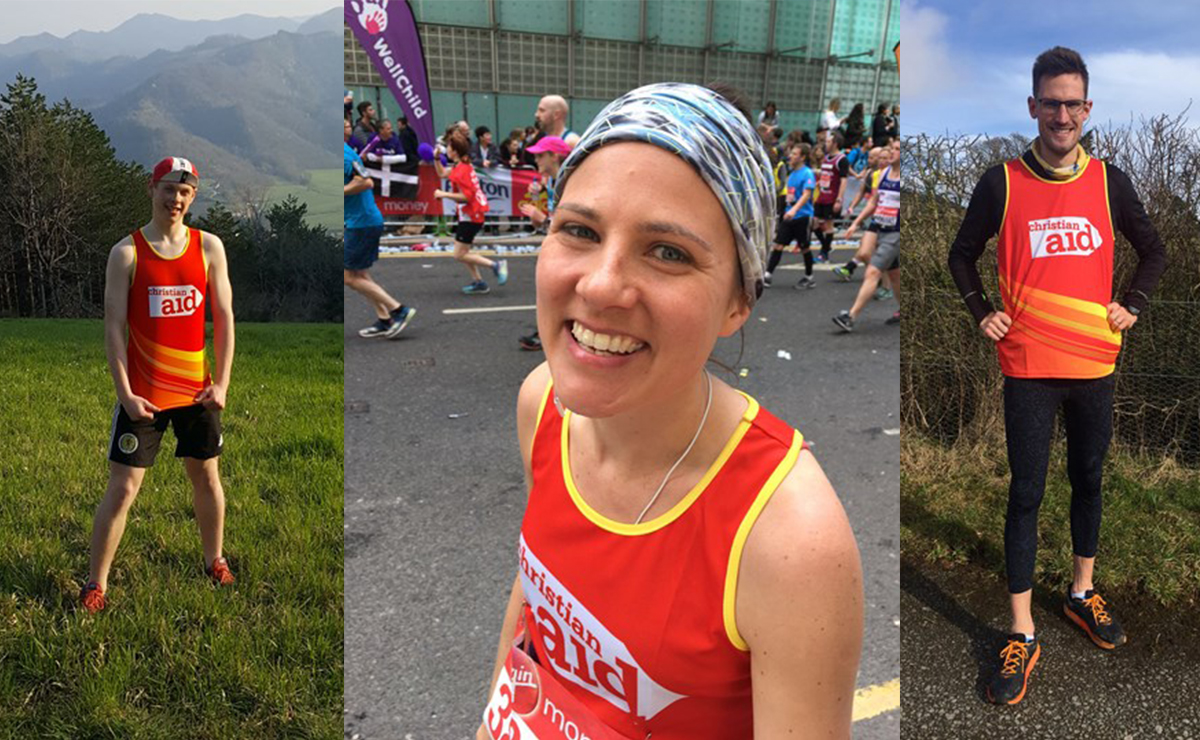 Robin Downie, 22, has chosen the 26 mile route for this year's 'Moderator's Challenge'citing the "fantastic" work of Christian Aid as his inspiration.
He said: "I have always wanted to run an official marathon event. It's a fantastic challenge to complete.
"I'm currently not sure what will be harder, getting through the General Assembly or running the marathon. However both will be fantastic."
Mr Downie sees it as a "chance to work together during the Year of Young People and raise some money for a worthy cause."
"Christian Aid does fantastic work here in Scotland and overseas as well.", he said.
"In particular I have been impressed with the work it does with side by side in gender justice. Gender justice was a topic at the 2016 youth assembly.
"It's something that is important to get -not just young people -but people of all ages involved in."
No stranger to endurance races, Mr Downie, who is training to be a nurse, completed a triathlon last year in Norway which entailed a 2.3-mile fjord swim, 111-mile hilly bike leg and a 42-mile coastal, beach run.
Faith in action
He will be joined by church member and teacher Callum Scott, who is based in Aberdeen, as well as Kirk elder and Christian Aid Scotland staff member Fiona Buchanan.
Mr Scott described Christian Aid as a 'wonderful example of "faith in action" and spoke of the need to challenge' injustice, discrimination and inequality wherever we can".
He said: "The school I work for is a Scottish attainment challenge school in Aberdeen."
"Working here comes with many challenges and all of the children that are in my class come from deprived and troubled homes.
"My work here has revealed to me what real life is like for many vulnerable people in Scotland. I'm also deeply aware of the struggles that millions of citizens in our global community face.
"As brothers and sisters in Christ, we have a responsibility to speak up and act on this.
"The width and breadth of causes that are supported through the works of Christian Aid is mighty.
"From poverty to women's rights, climate change to sustainable farming, Christian Aid is striving to make the world a fairer, more just place for all.
"I cannot think of a more worthwhile cause to put on my trainers, step out of my comfort zone and break-out in a serious sweat for!"
In previous years fundraising challenges have included climbing Ben Lomond and a cycle around Loch Leven.
Tireless support
Head of Christian Aid Scotland Sally Foster-Fulton said:
"We're absolutely delighted that Robin and his team have chosen Christian Aid as the focus for the Moderator's Challenge this year.
"The Church of Scotland National Youth Assembly are great friends of ours, and have worked tirelessly to support Christian Aid through engaging with the issues of climate change and gender justice, fundraising for our vital work with communities around the world, and importantly speaking and acting out against the structural injustices that lead to poverty and inequality.
"We wish the runners all the best as they raise not only funds but also awareness of our desire to build a world free from poverty.
"Thanks to them for not standing still in the face of injustice! Good luck!"
Christian Aid Week runs from Sunday 13 until Saturday 19 May.