Youth Moderator - fear must be challenged to secure 'real peace'
Published on 13 February 2018
International travel and engagement with people from different cultural and religious backgrounds broadens horizons, helps to overcome fear and deepen understanding of what it means to be human.
This maxim is certainly the case for Robin Downie, Moderator of the National Youth Assembly of the Church of Scotland, who has just returned from a trip to Israel, Palestine and Jordan.
He was part of a delegation led by the Moderator of the General Assembly, Right Rev Dr Derek Browning.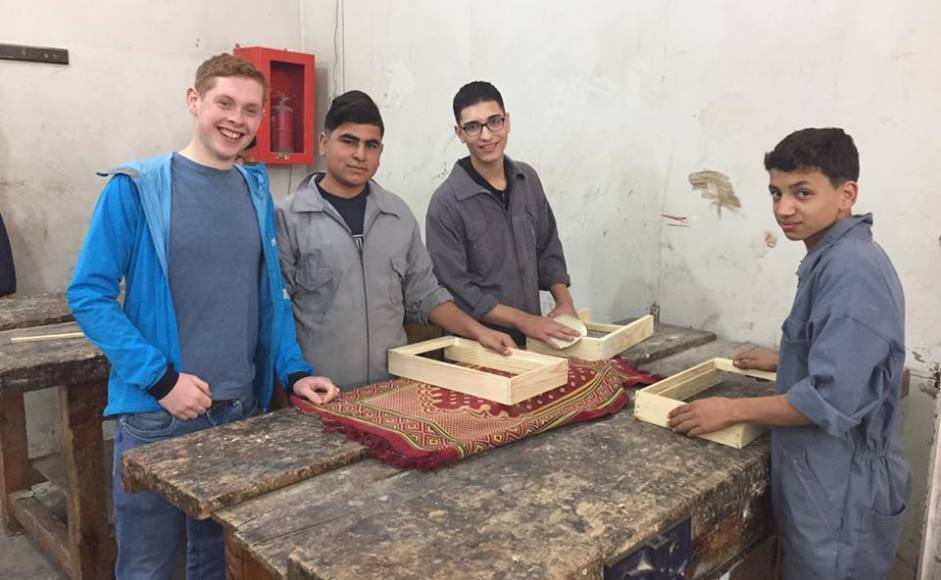 Writing in his own words, Mr Downie, 22, of Lochcarron in the Wester Ross area of the Highlands, provides a glimpse into an unforgettable trip.
"As National Youth Assembly (NYA) Moderator it has been a privilege to be on the Moderator of the General Assembly's recent visit to Israel, Palestine and Jordan.
I was particularly interested in the situation of young people in the Middle East, and it has been great to talk about things that concern them, but more importantly, to talk directly with them.
In my year as NYA Moderator, interfaith is one of the themes chosen by the young people who make up the National Youth Assembly.
I was one of a team of ten (five young Christians, five young Muslims) who went on a visit to Rwanda in August 2017.
I have also been involved in several interfaith dialogues, including a dinner hosted by the Moderator that discussed Christian-Muslim relations.
During the visit to Israel, Palestine and Jordan, I have been able to explore opportunities for young people and the society that they live in.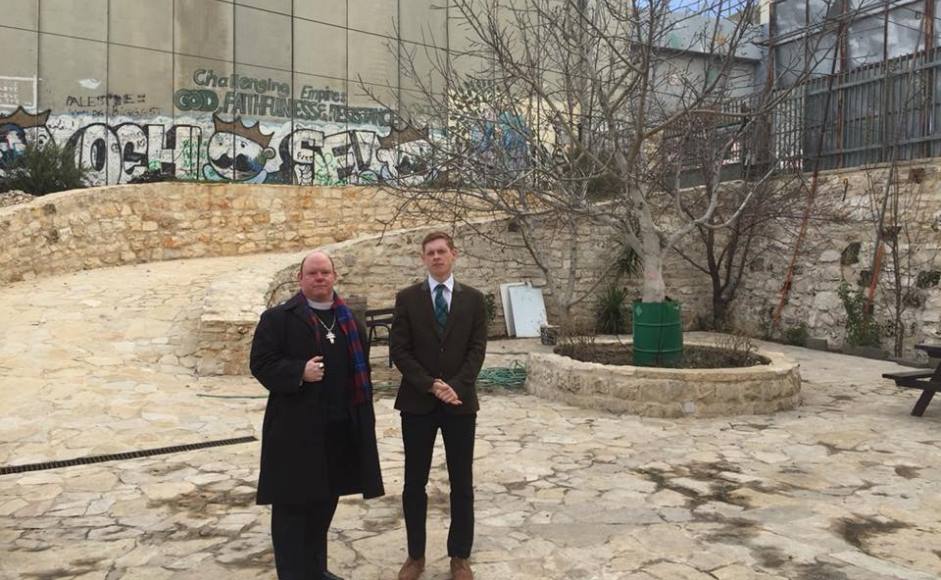 It has been important to learn about the situations for Jewish, Christian and Muslim young people.
I met with Rabbi David Rosen and learned about some of his work with young Jewish people, and particularly about some of the organisations they are involved in.
I would be keen to meet young Jewish people in Scotland.
During a visit to the YWCA in Ramallah, I went to a centre that focused on providing work opportunities and education for girls and young women.
It tries to give equal opportunities to young women in their communities.
I was inspired when I heard about how they try to promote gender justice, and to get these young women involved in programmes run by the YWCA.
In other meetings, I was able to ask what kinds of opportunities all young people had, and many found it difficult to get good jobs despite having university degrees.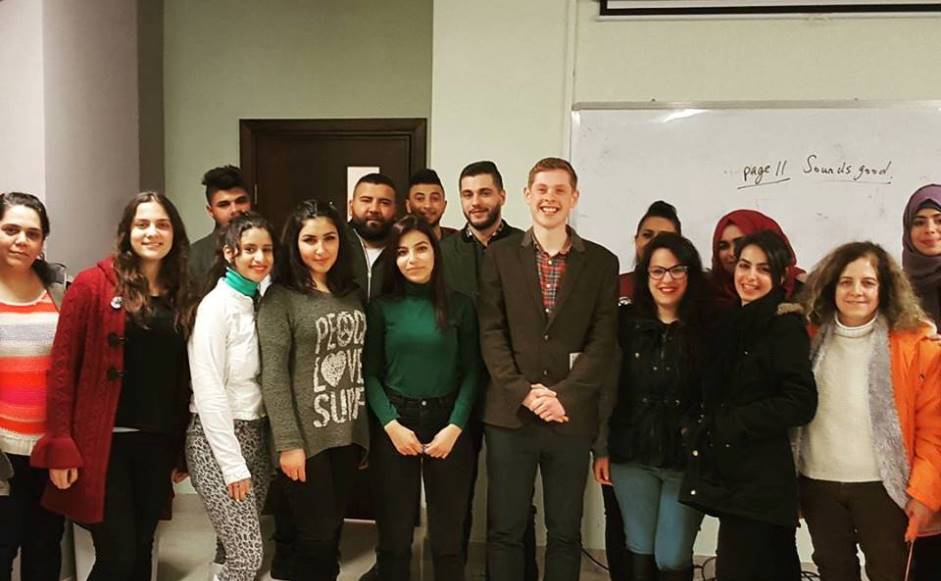 I met a group of young people my own age - 18 to 22 years old - and we covered a range of issues and ideas.
One of the things I asked them was whether they thought there would be an improvement for them for jobs and for a fairer society in the near future.
There were thirty people in the group but only four of them raised their hands when I asked them if they were hopeful.
I found this depressing because we in Scotland have so many choices and opportunities.
I also got the chance to go to Gaza - it was an emotional experience.
We visited a psycho-social clinic that worked with girls to help them cope with issues relating to trauma in their young lives.
We met young men learning trades such as woodwork and metal work.
Many of them, despite learning a skill, will not be able to pick up work.
Gaza has an unemployment rate of 40% generally, but for young people under 25 we were told the figure is probably nearer 70%.
More than two million people live in Gaza, and the area is surrounded by a huge wall.
Israel limits the power supply, which means electricity for six hours then 12 hours off.
This also means there is no proper sewage control and it flows into the sea.
No one seems to want Gaza and there seems to be no hopeful future for those who feel trapped there.
Despite these bleak conditions we were met with smiles and a warm welcome.
In the evening I went to the YMCA where there was a group of boys playing football.
I enjoyed spending 10 minutes kicking a ball around with them.
They put me in goal and managed to get quite a few footballs passed me.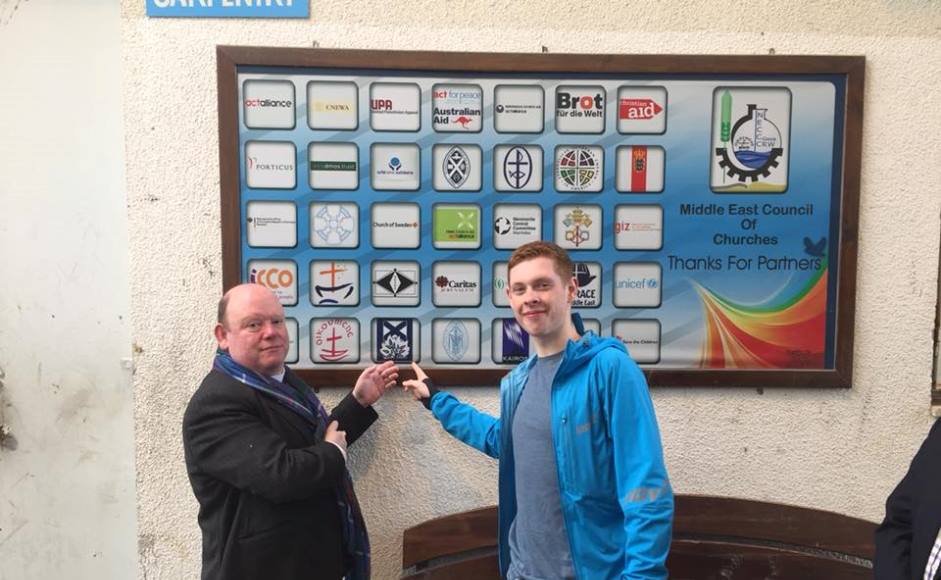 It felt so normal, but I wonder what kind of future they will have as they grow up.
Later in the trip, I went to Jaffa, south of Tel Aviv, where the Church of Scotland Tabeetha school is located.
It was great to meet so many children from so many different backgrounds and faiths learning together.
I was shown round the school by two of the pupils who were happy to have visitors to learn about the school.
And we got a fun photo where we all pulled funny faces.
At the end of the trip we went to the Kingdom of Jordan where I met King Abdullah II, and spent some time with his cousin, Prince Ghazi bin Muhammad.
With the Prince I talked about the role of young people in the Church of Scotland and how the NYA encourages young people to use their voices and to get involved with the life of the church.
He seemed very interested in this, and there might be opportunities to develop this conversation later.
I think developing interfaith relationships with young people helps in a number of ways.
It helps builds friendships and encourages a greater understanding of different faiths.
It also helps overcome some of the fear and a suspicion that we see in our country and the wider world.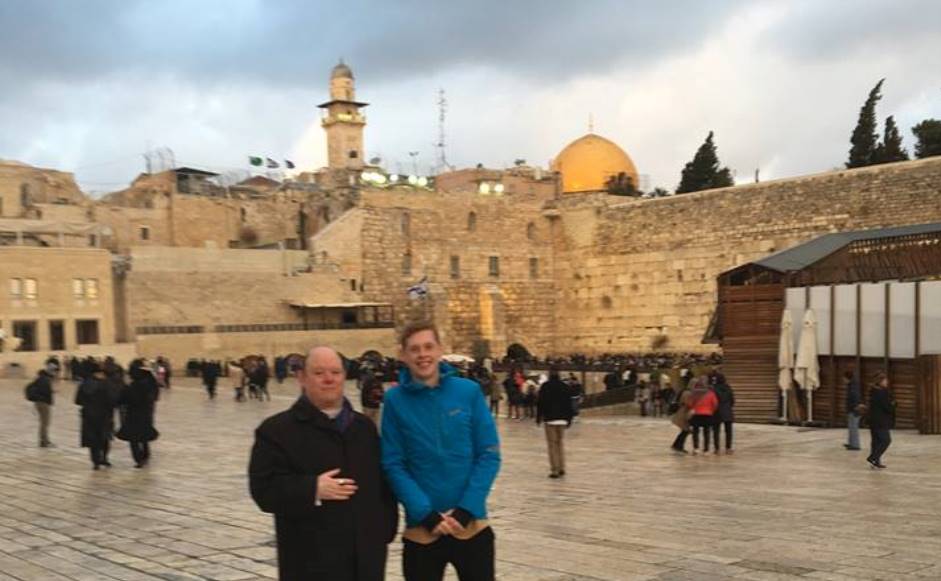 It's important we overcome misconceptions.
By coming together, we can also tackle bigger issues like poverty, climate change and the need to live together in peace.
Since taking up my role as NYA Moderator, it has been exciting and fascinating to bring people together to talk.
One of the great problems in our world has to do with fear.
I believe that if fear isn't challenged, there can never be real peace."