The Heart and Soul Festival 2018 programme has officially launched
With over 60 exhibitors, two stages and around 5,000 expected visitors, the annual Heart and Soul Festival is upon us once more - and this year's diverse line-up is bigger and better than ever.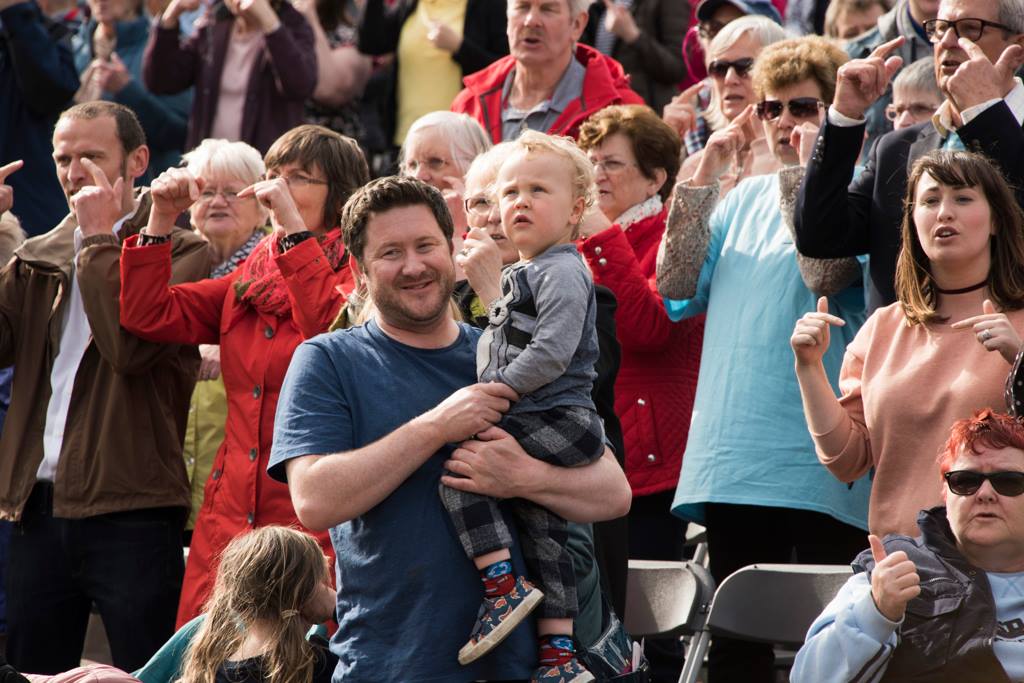 What to expect from this year's event
This year, the Heart and Soul Festival will take place in Princes Street Gardens on Sunday 20 May between 1-6pm.
Rev Bryan Kerr, chair of the event organising board, said of this year's plans: "We've made a lot of changes this year; we've changed how it looks and feels to encourage people to engage more with the exhibitors, and we're looking forward to hearing some of the resulting conversations.
"Hopefully there will be something to inspire everyone to do something different, and bring the new knowledge they receive home to their congregations, spreading the message of 'Peace Be With You', in line with this year's General Assembly theme."
Saturday 19 May
As well as celebrating the life and work of the church, there will be a particular emphasis on children and young people, as part of Year of Young People 2018. An evening music event will take place in the gardens for young people the night before on Saturday 19 May from 6:30-9pm with a packed line-up of speakers, musical performances from award-winning Christian electronic dance music (EDM) band LZ7 and evening worship.
Sunday 20 May
The following day, on Sunday 20 May, the festival will return with a brand new In Conversation tent within the gardens. This year the layout is different from previous years with tents arranged in small groups organised by theme.
Over at St Cuthberts' Church, there will be performances from the Heart and Soul Swing Band, an exhibition on the 50th anniversary of the ordination of women ministers, and a brand new video art installation by internationally acclaimed artist Bill Viola.
Church councils, congregations, presbyteries, and church-connected services and charities will be represented and will be sharing stories, holding competitions and running activities from their tents. The Family Village is also a brand new addition to the event, with a family picnic being held between 12:30-3pm, and storytelling from one of the writers from Spill The Beans, as well as performances from Heart and Soul favourite Fischy Music.
The Ross Bandstand will host a diverse group of musical performances throughout the day, with singer Bruce Davies, as well as group performances from the likes of Grace Notes from St John's Church in Carluke, and HarmonyChoir from Edinburgh.
Bringing us to the final Closing Worship will be a performance of the acclaimed 'Last Supper' by Passion Play Lanarkshire.
New for this year
Year of Young People 2018
This year the festival will be celebrating the Year of Young People, with the brand new evening event the night before Heart and Soul.
Organisers are pleased to welcome popular Christian EDM artists LZ7, and will also be welcoming the youth events charity Powerpoint to host an energetic evening of worship, highlighting some of the issues young people face, with a focus on finding meaning and resolution through faith.
Mr Kerr said: "With the youth event, to have the opportunity to expand Heart and Soul so that we have something dedicated for young people, for families, and for all church members, is a huge bonus for us, and is something we're hopeful will continue to inspire the work of the Church."
In Conversation
The brand new In Conversation tent will also bring topical discussions with key names to the forefront – it's certainly one not to miss. It will be hosted by Hugh Pym, BBC News Health Editor and Elder at St Columba's Church in London.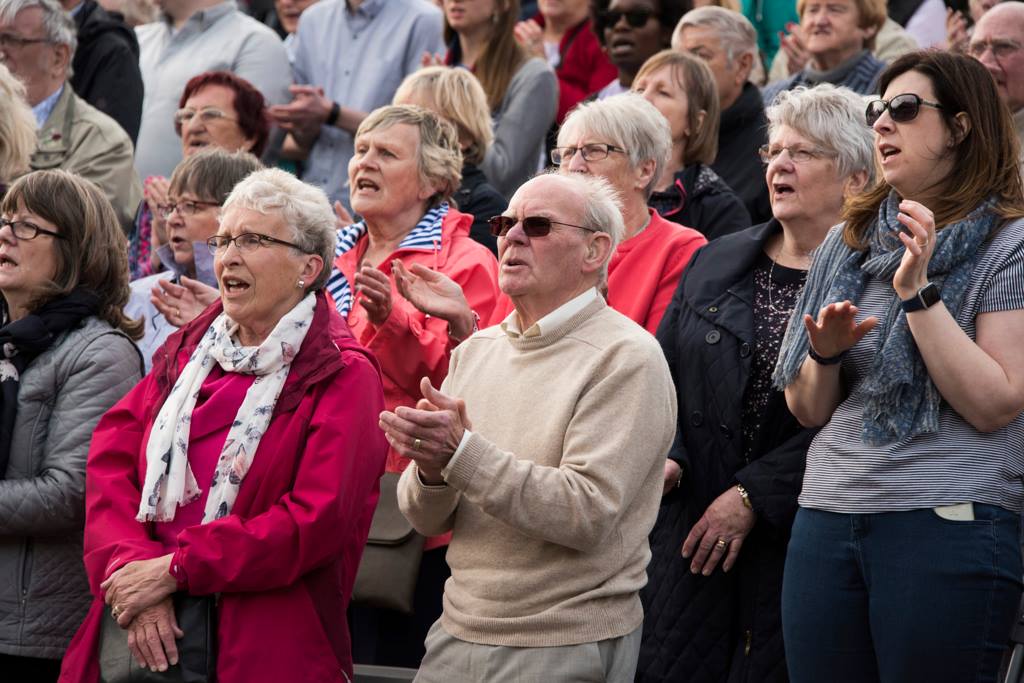 With landmark events happening this year, such as the centenary of the end of World War I, as well as the 50th anniversary of the ordination of female ministers, there is certainly a lot to discuss. Here's just a taster of what to expect:
Sally Magnusson, Scottish broadcaster and writer, will be in conversation with Hugh Pym onstage discussing her new novel 'The Seal Woman's Gift' and her non-fiction book 'Where Memories Go: Why Dementia Changes Everything'. She will also be highlighting her dementia charity Playlist for Life, a music and memory initiative set up in memory of her mother Mamie. The charity was set up in community partnership with The Guild.
Very Rev Dr Lorna Hood will be interviewing Louise Macdonald OBE, Chief Executive of Young Scot, and a young ambassador about what's happening for young people this year as part of the Year of Young People 2018. Both Dr Hood and Ms Macdonald are board members of the charity YouthLink Scotland, the national agency for youth work.
Ross Greer, Green Party MSP for West Scotland, will be in conversation with Robin Downie, Moderator for the National Youth Assembly, and Right Rev Dr Derek Browning, Moderator for The Church of Scotland. Mr Downie and Dr Browning will be examining the topic of young people and faith.
To mark 50 years of the ordination of women as ministers in The Church of Scotland, Rev Dr Margaret Forrester will be taking to the stage to discuss her work in petitioning for women's ordination.
Hugh Pym and members of the Scots in the Great War London group from St Columba's Church will be marking the centenary of the end of World War I this year. The discussion will highlight how St Columba's was a haven for 50,000 Scottish soldiers while stationed in London. They will also be previewing their book on the topic which will be released later in the year.
The Heart and Soul Festival will take place in Princes Street Gardens on Sunday 20 May 2018 between 1-6pm, and the evening youth event will be held between 7-9pm in Princes Street Gardens on Saturday 19 May. Both events are free and un-ticketed – so simply turn up on the day.
To keep up to date with announcements, how to get there, and to see the full line-up of what's going on, make sure you check the website.
For any queries you may have, please email info@heartandsoul.org.uk.
Find out more about what is happening this year as part of Year of Young People 2018.