Teenage asylum seeker scores top marks in exams
Published on 8 August 2018
A teenage asylum seeker has excelled in his exams despite fearing deportation to Pakistan.
Somer Umeed Bakhsh overcame the stress and trauma of living with uncertainty to get six As and a B in his National 5 exams.
The 15-year-old, who aspires to be an astrophysicist, is a pupil at Springburn Academy in Glasgow.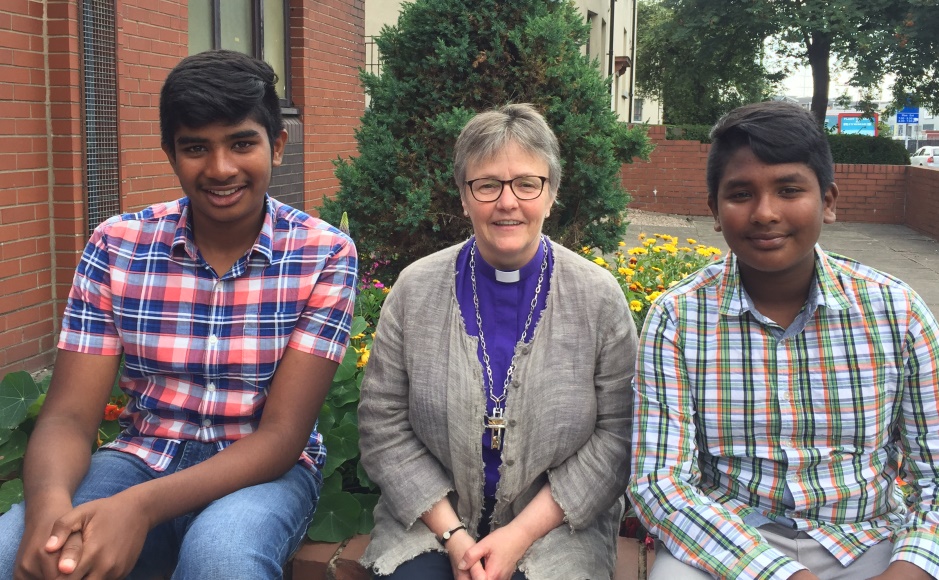 Now in fifth year at school, Somer got As in Chemistry, Physics, Maths, English, History, Music and a B in Design and Manufacture.
His remarkable achievement under trying circumstances has been recognised by Scotland's Education Secretary, John Swinney, on Twitter.
God
Somer said: "I'm extremely pleased with my exam results.
"I want to thank my primary school teachers who provided me with a strong foundation and my secondary school teachers who put in the hard work and taught me.
"I am also very thankful for my parents who, despite the stressful situation, always encouraged and supported me.
"Above all, I want to thank God who helped me to stay focused on my studies in the midst of these tough times."
Springburn Academy head teacher, Linda Hamilton, said: "We are absolutely delighted.
"He has worked very, very hard and he deserves the excellent results that he has got."
Nearly 81,000 people have signed a petition calling on the Home Office not to deport Somer and his brother, Areeb, 13, from Scotland.
They fear they will be killed by Islamic extremists if they are forced to return to Pakistan.
Somer and Areeb have lived in Glasgow with their parents, Maqsood and Parveen since their family fled the Muslim country in 2012 after their father was subjected to death threats due to his Christian faith.
But the UK Government has repeatedly rejected the family's plea for asylum, largely because officials do not believe they would be at risk in Pakistan where blasphemy carries the death penalty.
The family, who have been living in limbo for more than six years, attend Possilpark Parish Church where they are described as "leading lights" of the congregation.
Character
Minister, Rev Linda Pollock, said: "Somer is very happy with his results and his parents are very proud of what he has achieved despite the stress and uncertainty the whole family are living under.
"He is an extremely bright boy and very conscientious in everything he does.
"This is a 15-year-old boy in a middle of a traumatic situation and look at what he has achieved.
"I am very proud of him and these results are testament to his character.
"Just think of what this young man would be capable of in the future if he is allowed the chance to flourish in our country, which is his country.
"I hope that the Home Office will re-examine the family's case, stop treating them as numbers and acknowledge them as human beings because they have so much to give to Scotland."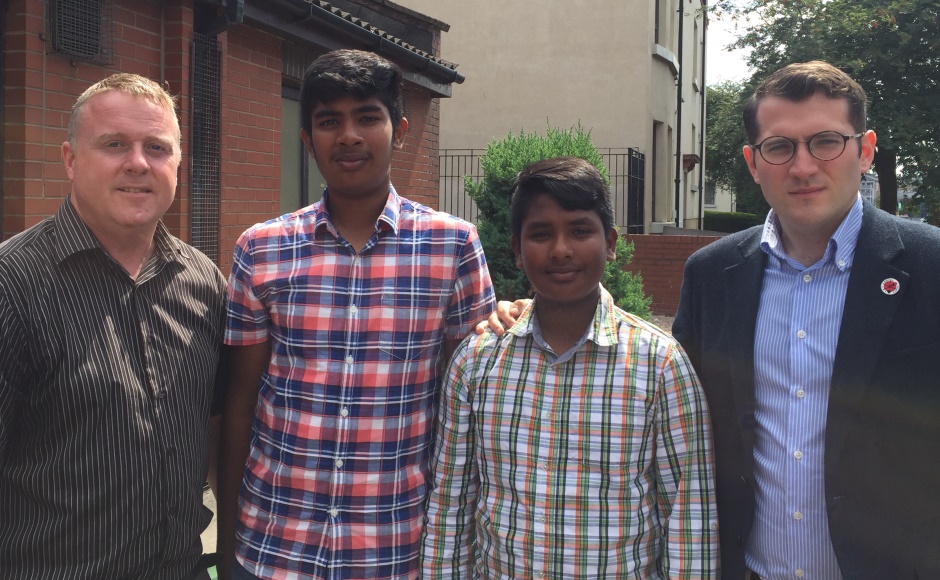 The campaign to keep the brothers in Scotland has been backed by Rt Rev Susan Brown, Moderator of the General Assembly of the Church of Scotland.
She said it would be "cruel" to tear them away from their school and friends in Glasgow and send them to a foreign country that they left when they were nine and seven-years-old.
The Bakhsh family's case has been taken up with the Home Office by Paul Sweeney, MP for Glasgow North East, and Bob Doris, MSP for Glasgow Maryhill and Springburn.
Mr Sweeney said "we must not fail these new Scots" and Mr Doris said giving the family permission to stay was the "right and humane thing to do".
Blasphemy
The catalyst for the family's move to Scotland was the murder of two Christians who were gunned down outside a court, while in police custody, in the city of Faisalabad in July 2010.
Pastor Rashid Emmanuel, 32, and Sajid, 24, were accused of writing a pamphlet critical of the Prophet Muhammad that flouted Pakistan's controversial blasphemy law, which carries the death penalty.
Christians are a minority group in Pakistan and have been repeatedly targeted in a string of deadly terrorist attacks claimed by Islamic State in Iraq and the Levant in recent years.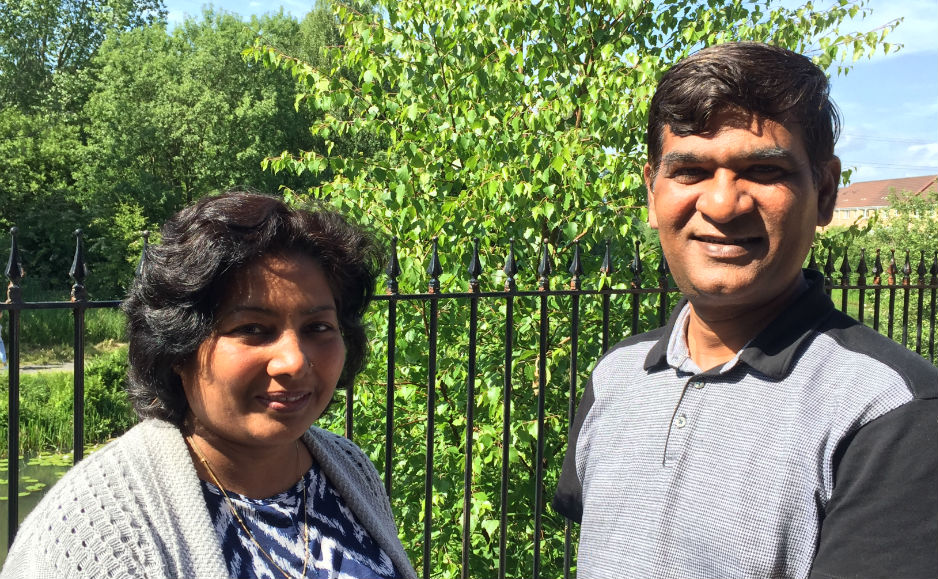 The men were good friends of Mr Bakhsh, 50, and he believes Islamic extremists know exactly who he is and would kill him and his family if they had the chance.
He has two masters degrees and worked as a data analyst in Pakistan and his wife is a trained nurse and midwife.
The couple would dearly like to work and make a contribution to the country they call home but they have been banned due to their immigration status, which also means they are not allowed to drive.
Church of Scotland congregations the length and breadth of the country are actively working to support asylum seekers and refugees.
The Kirk is a leading member of the Scottish Faiths Action for Refugees group.
Mrs Brown said the Christian faith calls on its followers to take care of the stranger and the foreigner, especially the vulnerable.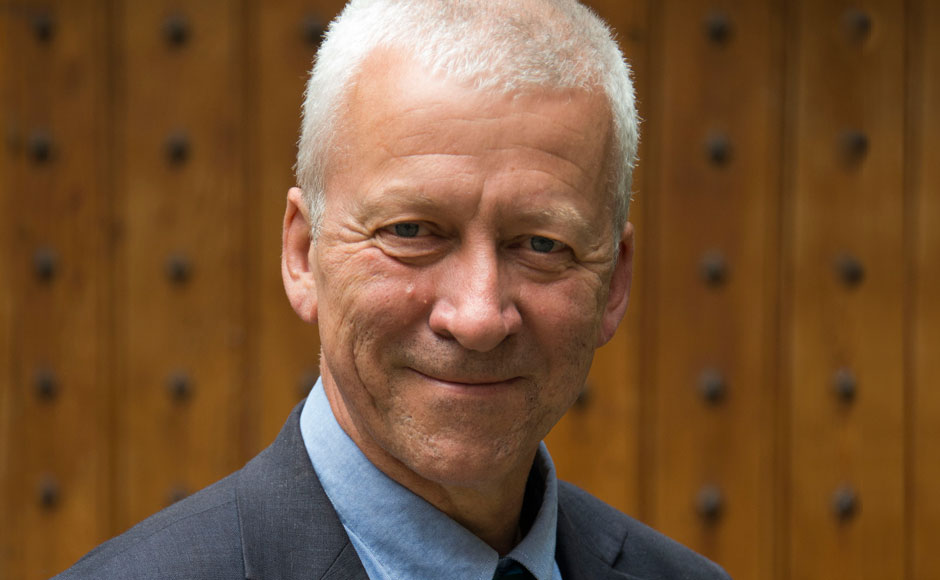 The Church of Scotland is "deeply concerned" that more than 300 asylum seekers in Glasgow are under threat of eviction.
Rev Dr Richard Frazer, convener of the Church and Society Council, said it was "unacceptable" that people fleeing violence, terror and war are being treated in this way.
He added that people in positions of authority had a "clear moral responsibility" to provide housing to people in need.