South of Scotland presbytery visit for Moderator
Published on 22 September 2018
The Moderator of the General Assembly is today embarking on a visit to the Presbytery of Annandale and Eskdale in the south of Scotland.
Rev Susan Brown is spending the next eight days touring round churches, schools, community projects and businesses including a creamery and a distillery.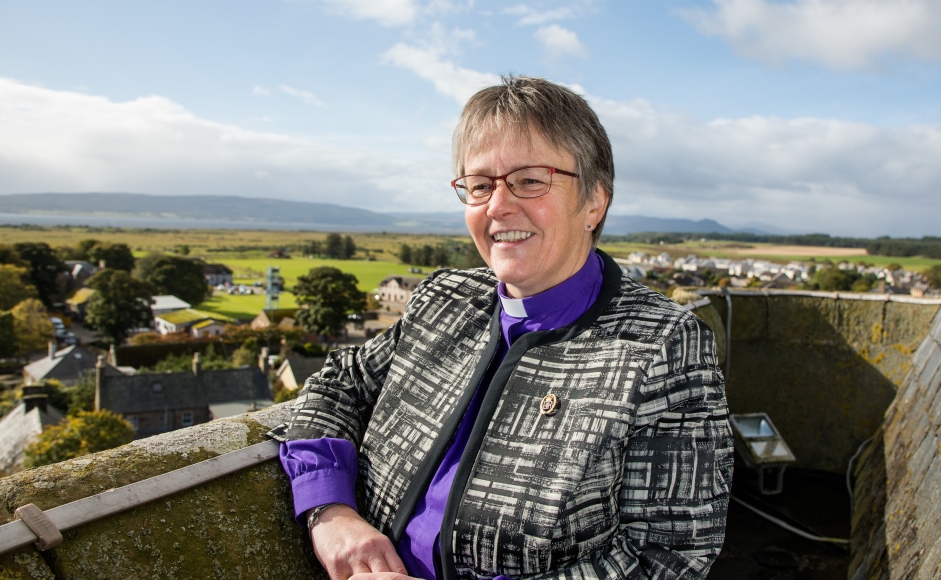 She will visit the Lockerbie Air Disaster Memorial and pay quiet tribute to the people who lost their lives nearly 30 years ago when Pan Am Flight 103 crashed.
Mrs Brown said she was looking forward to learning more about the local church and meeting faithful people of God.
She will tour round the Devil's Porridge Exhibition in Eastriggs, a converted munitions factory which is now a war museum, and is embarking on several picturesque walks in places such as Eskrigg Nature Reserve.
Meet the Moderator
Her theme for her year in office is 'Walking with', a past-time rooted in her early church life where hillwalking was a regular activity.
Mrs Brown, who has taken a break from her role at Dornoch Cathedral in the Highlands, said: "Walking is good for your mental health, your physical health and it is good for your spiritual health, as well as for the environment.
"When you are walking you are talking to people in a different way.
"Conversations take on different flavours."
Mrs Brown will take part in church services and a Meet the Moderator event at Dryfesdale Church Hall with members of Annandale and Eskdale Guild.
She is venturing across the Scottish Border and will visit the Bishop of Carlisle and meet Lucy Lunn, chairwoman of Cumbria Dementia Reference Group.
The Moderator is expected to visit Kagyu Samye Ling Monastery, a Tibetan centre at Eskdalemuir, near Langholm and meet residents at Bankfoot House Care Home in Moffat.
Mrs Brown will attend the induction of Rev D Whiteman to Annan Old linked with Dornock at Annan Old Church.
Rev Adam Dillon, who is helping to organise the visit, said: "People are excited and looking forward to showing the Moderator round what is a beautiful part of the country."