'Signs of Life': new exhibition celebrates life and resurrection
Published on 10 April 2018
A new exhibition celebrating the period between the Resurrection and the Ascension through art, poems and readings has opened at St Andrew's and St George's Church West in Edinburgh.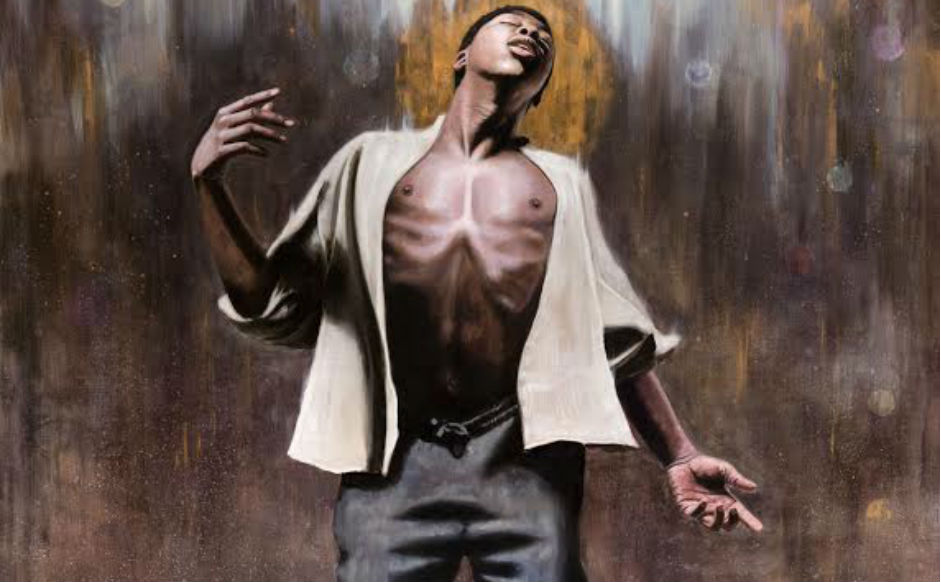 'Signs of Life' displays eleven works of art culminating with a representation of Jesus' Ascension to heaven, and includes two striking images on the outside of the 18th century church.
The final image, by Jacob Daniels, challenges the traditions of Western art by depicting a young black man as Jesus, and found a striking resonance following the mass shooting in the church in Charleston. When the artist sent a copy of the painting to express his condolences to the congregation, it was found to bear a strong resemblance to one of the young men who died saving his grandmother.
The exhibit is set up along a trail that starts at the front of the building, wends through the Undercroft Café and finishes back at the entrance.
Many pictures have a QR code which allows people with a QR reader phone app to link to audio and text commentaries about the artwork. You don't have to use the app, however, since you can simply go online to access the same information.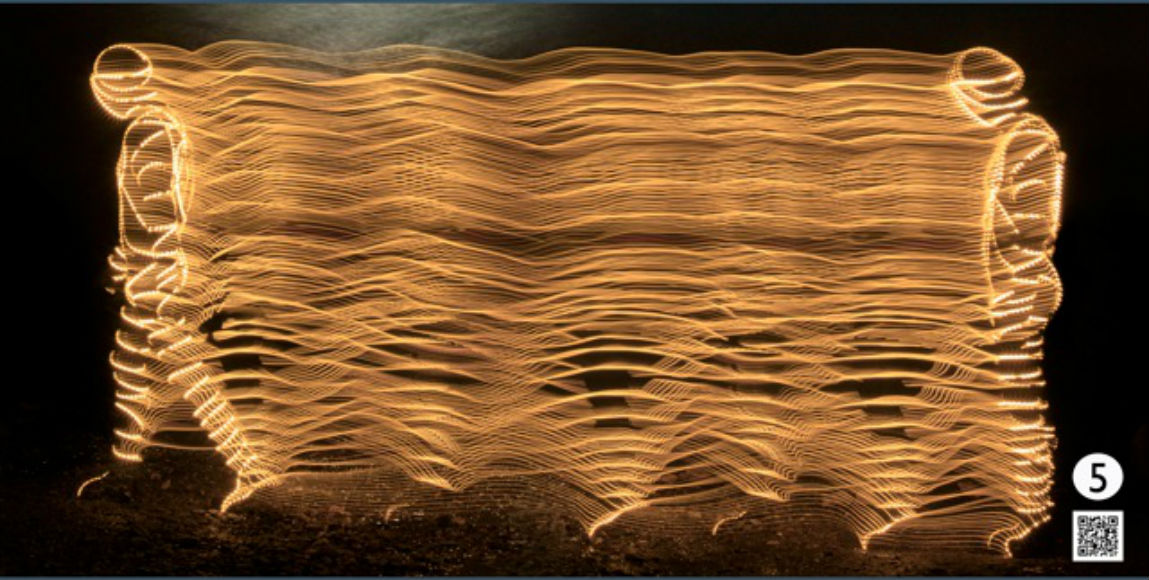 Heather Gregg, who is the curator of the exhibition, said: "This contemporary art and poetry exhibition experience invites the bystander to come into the story between Christ's resurrection and the first Pentecost, through sight, sound and contemplation.
"It is the ancient and modern church voices together testifying: the witness accounts of 2,000 years ago are read in voices from the congregation of St Andrew's and St George's on the audio guide, together with modern poets and artists of faith."
Rev Ian Gilmour, minister of St Andrew's and St George's West said:
"We are delighted to host such an impressive exhibition involving strong images, powerful words and scripture as our first courtyard exhibition in over 200 years.
"It was also good for our members to work with curator Heather Gregg and to connect with contemporary artists and poets.
"In a single poem, 'Goldmine', by Fran Brady, I am reminded that the Christian faith still has much to offer society in the 21st century.
"She writes:
'Christianity is not a finished product
to be analysed, preserved and taught
it is a living language always evolving
as modern Italian is to classical Latin,
thus our living faith to old texts
the goldmine goes on giving.'"
A full catalogue of the images on display, including commentaries from the curator, artists and Modern poets Fran Brady, Malcolm Guite and Chris Goan, is available online, alongside a downloadable audioguide.
Access to the display in the café will be during its opening hours which are 10 am to 2 pm Monday to Friday.
The exhibition will run until Friday 4 May.