Renfrewshire church raises £7,500 for homelessness fundraising drive
Published on 17 December 2018
A Renfrewshire church has raised £7,500 to combat homelessness through some of its members spending a night sleeping rough.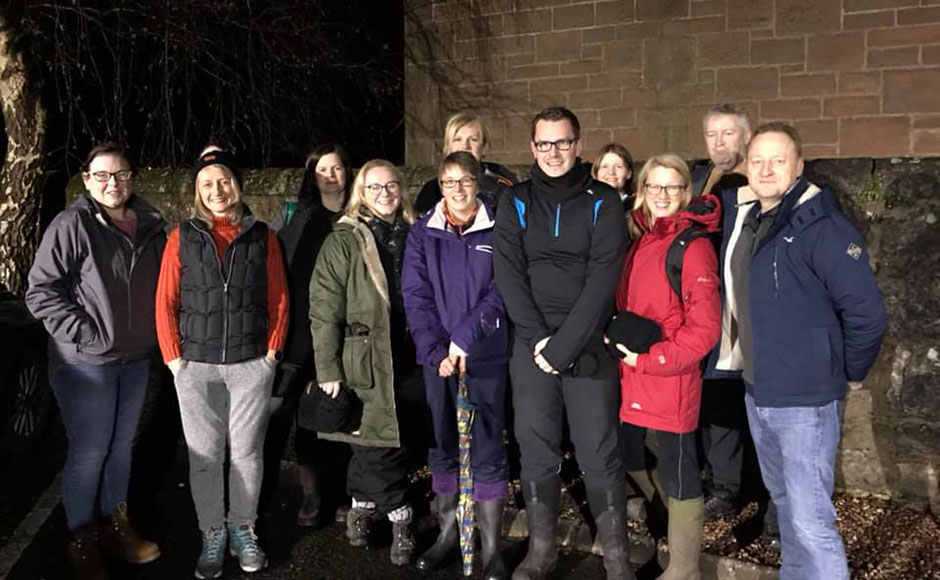 Rev Gary Noonan, minister of Houston and Killellan Kirk, was joined by nine members of the congregation and several additional well-wishers at the Glasgow Sleep in the Park in aid of Social Bite.
Impressively the group, who are aged from their mid-30s to mid-50s, have raised the 9th highest amount by a team for the Scotland-wide initiative.
Social Bite held the event on Saturday 8 December in three additional locations, including Edinburgh, Aberdeen and Dundee.
Donations will go towards creating sustainable solutions to homelessness across the country.
Mr Noonan, a former policeman, said: "It's been great – the church and community have really come together.
"Each year Houston and Killellan Kirk has done a warm clothes appeal", he said.
"This year we wanted to highlight homelessness.
"We had school teachers, a GP – a range of people from our church took part."
In between performances from musicians such as KT Tunstall, people who had previously been homeless spoke about their experiences.
Mr Noonan, said that the group found listening to their stories extremely moving.
"One guy said, 'just smile at us, even just treating us like people helps'", he said.
"The season of Advent is all about hope and we wanted to capture some of that feeling."
"Overall, I don't think any of us got any sleep.
"We were all cold by about 3.30am, which was despite having proper equipment.
"It made us aware of how vulnerable people on the streets are."
If you would like to donate money please go to their fundraising page.