Prison chaplaincy is 'at the heart of our Church mission'
Published on 8 October 2018
In November, when the Scottish Prison Service draws staff from around the country to its annual conference, the theme of their discussions will be Chaplaincy.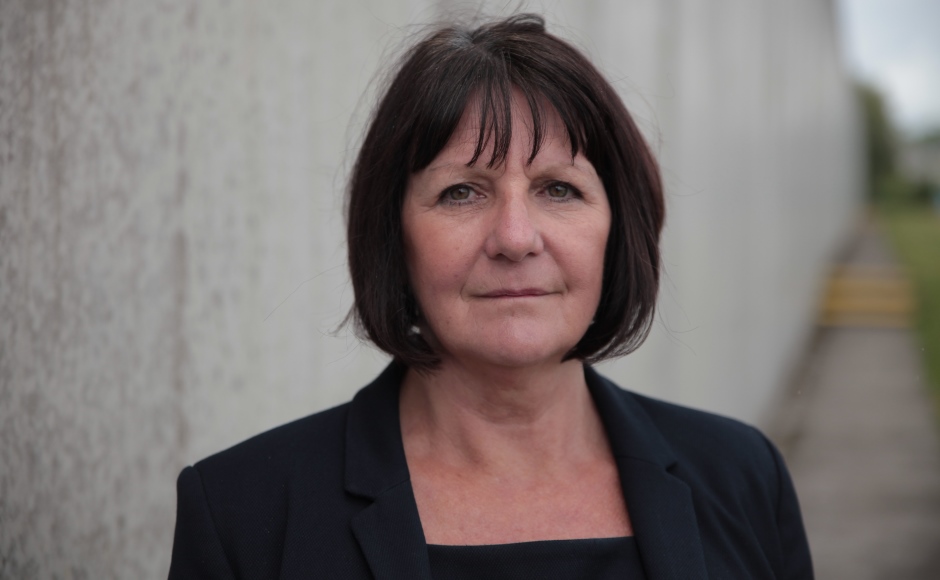 Rev Sheena Orr, who has just been appointed as one of the service's three Chaplaincy Advisors says this is a huge step for the prison service as well as an ideal opportunity for the Church of Scotland to highlight the life-changing work of the 52 chaplains who work in Scotland's 15 prisons.
"A chaplain is there for people of all faiths and none—and for the staff as well," Sheena says. "We don't judge and people know that when they open up to us we won't tell anyone—unless we have to for safety reasons— so we are trusted.
"That is why people often will talk to us about things they may never have spoken of before.
"We are not there to say you have sinned and you are a bad person. We are there in a religious context to say God loves you.
"When people are not from religious background we will not force that on them. What we will do, coming from our faith perspective is to let people know that we value them as a person and will support them."
Called to chaplaincy
Sheena has been a prison chaplain for almost as long as she been in ministry.She was the first Church of Scotland probationer to complete her 2-month summer placement in a prison—opening up that possibility for others.
Before answering her call to ministry Sheena spent much of her working life overseas, serving on church-connected projects first in Bangladesh and then in Malawi, where she later set up her own organizational development company.
In 2001, after moving back to the UK with her husband and three sons, she began working with the Church of Scotland Priority Areas team helping lay the groundwork for the Faith in Community Scotland and later for Faith in Throughcare Scotland.
Working inside HMP Edinburgh
As a prison chaplain, Sheena had to adjust to a work day organised around what's known inside as "the route". The route occurs four times a day when inmates are shepherded to and from their living quarters to worksites and classrooms across the prison. During those times, non-custodial staff are not allowed to move around the prison. For Sheena it was a time to make phone calls or deal with paperwork.
Prisoners are divided into categories and the groups are kept separate, Sheena says. And in HMP Edinburgh there were a lot of different groups: women and men, long-term and short-term, convicted prisoners and those still on remand. Then there are the prisoners who need special protection because they have committed sex crimes or other violent offenses or because they have debts or could be in danger from other inmates.
Conducting services to help inmates stay in touch with their faith through worship is part of a chaplain's work—Edinburgh holds three separate services every Sunday. But that is just the beginning of their wide-ranging role. Each landing has a chaplain's book where prisoners can request a visit, or they may be referred to the chaplaincy service by a mental health nurse or a social worker.
Prisoners can be vulnerable
Chaplains also get a list of first-time prisoners, prisoners who have been bereaved and prisoners on suicide watch.
"These are people who are feeling very vulnerable and we are there to offer pastoral care," Sheena says. "If someone is not able to attend a funeral, for example, we might take them to light a candle and say a prayer in the chapel."
Chaplains work with everyone and don't routinely ask about the crimes unless the inmate needs to talk. Some do, she says, and express their regrets, feelings of guilt and desire for redemption.
Chaplains also run a lot of groups— everything from Bible study and Prison Alpha, where inmates can explore their religious beliefs; to restorative justice, where inmates are supported to apologise and make amends for their crimes.
Other key parts of the role are organising events, coordinating with local faith groups and charities and contributing to case conferences that deal with planning for release.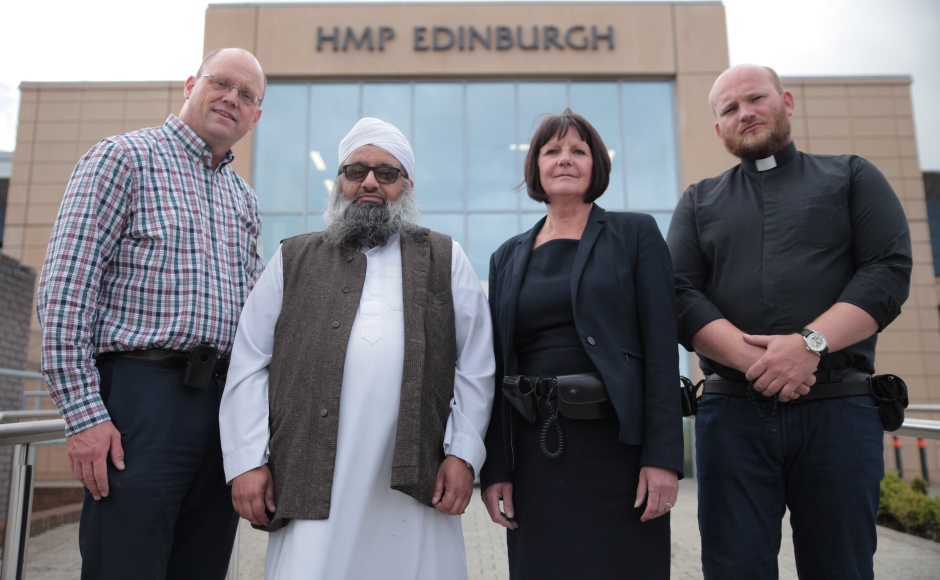 Multi-faith teamwork
More and more, they are called on to provide a listening ear to prisoners who are approaching death.
"Working with people in palliative care has become a larger part of what we do, Sheena says." It used to be that the majority of prisoners were younger, but that has changed and now about 14 percent of inmates are over 50."
Every prison has a Church of Scotland chaplain who works as part of a multi-faith team.Around a third of chaplains are Catholic priests, while the other two-thirds are mostly Reformed church ministers as well as some Imams who work with Muslim prisoners.
In her new role, Sheena will help recruit, train and support chaplains across the service and work with prison staff to coordinate their work.
"I really enjoyed carrying out pastoral work in a big challenging environment," she says. "It is exciting and I will miss the day to day contact with prisoners. But this is an opportunity to make a real difference and to help raise the profile of chaplaincy both in the prison service and within the Church of Scotland."
Overcoming stigma
Increasingly, chaplains are being seen as a crucial part of successful rehabilitation efforts.Chaplains report to the Head of Offender Outcomes, the staff member responsible for ensuring prisoners have the best possible opportunity to stay out of prison after returning to the community.
Sheena says plans to create smaller community custody units are 'a great opportunity for the faith community to show how we can support people while they are in the units and once they come out.'
"Overcoming stigma and breaking the cycle of offending can be very hard for ex-offenders," Sheena says. "There are women in Cornton Vale who started off in care because they were neglected or abused children and now as adults are in and out of prison.
"As chaplains we have to understand that cycle of trauma and take a transformational approach."
As part of the church, yet not working within the church, chaplains can sometimes feel excluded and disconnected, Sheena says. Having a church email, a slot at the General Assembly, equal access to funding for education and being listed together in the printed Yearbook are just a few small changes that would help chaplains feel more included.
"Chaplaincy is at the heart of our Church's mission," she says. "We are right in there with the most vulnerable and we are reaching people who just aren't connected with the mainstream church."