Prime Minister orders Home Office review of asylum case
Published on 24 October 2018
The case of two teenage brothers facing deportation from Scotland will be reviewed, Theresa May has promised.
The Prime Minister told the House of Commons today she would ensure that the Home Office "looks again" at the plight of the Umeed Bakhsh family, who have been living in limbo for nearly seven years.
Somer, 15, Areeb, 13 and their parents, Maqsood and Parveen, moved to Glasgow from Faisalabad in Pakistan in 2012 after their father was subjected to death threats from Islamic extremists due to his Christian faith.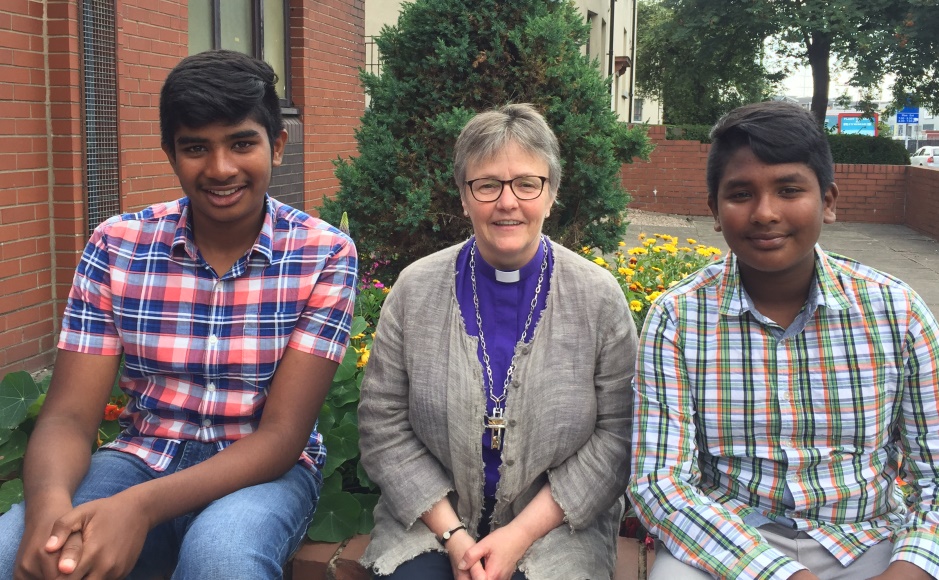 The family's case was raised at Prime Minister's Questions today by Paul Sweeney, MP for Glasgow North East who urged her to meet with the family.
He told MPs that the boys live in "constant fear of deportation" to a country that they fled in fear for their lives.
But Mr Sweeney said a petition, calling for them to be given permission to stay in the UK which has been signed by nearly 90,000 people and handed over to Home Office officials in Glasgow, had been met with "callous indifference".
He told the House that Labour Party leader Jeremy Corbyn was "appalled by the lack of compassion" shown to the boys whom he met at Possilpark Park Parish Church in Glasgow recently.
Mr Sweeney said: "Will the Prime Minister now review this case and meet with these boys to witness firsthand what life is like at the sharp end of this government's hostile environment?"
In response, Mrs May said:"Every case in relation to people's right to stay here in the United Kingdom is looked at extremely carefully.
"I will certainly ensure that the Home Office looks again at this case."
The catalyst for the family's move to Scotland was the murder of two Christians who were gunned down outside a court, while in police custody, in Faisalabad in July 2010.
Pastor Rashid Emmanuel, 32, and Sajid, 24, were accused of writing a pamphlet critical of the Prophet Muhammad that flouted Pakistan's controversial blasphemy law.
Christians have been repeatedly targeted in a string of deadly terrorist attacks claimed by Islamic State in Iraq and the Levant in recent years.
The men were good friends of Mr Bakhsh and he believes he is next and that Islamic extremists would not hesitate to kill him and his family if they had the chance.
Travesty
The UK Government has repeatedly rejected the family's plea for asylum, largely because officials do not believe they would be at risk if they moved to a different part of Pakistan.
But Mr Bakhsh, who worked as a data analyst in Pakistan and holds two masters degrees, insists that once you are marked by extremists, nowhere is safe to live.
The campaign to stop the Umeed Bakhsh family from being deported is led by their minister, Rev Linda Pollock of Possilpark Parish Church in Glasgow.
She said: "The story of this family has touched the hearts of nearly 93,000 people who have signed two petitions to let the UK Government know how upset they are that they are being treated so dispassionately.
"It is very heartening that so many people agree that it would be an utter travesty if two naturalised Scottish boys, who have so much to give to our country, were deported to a foreign land that is alien to them.
"We ought to be nurturing these youngsters, who still have so much to offer our community, not placing them in an unbearable situation where they are publicly begging for life.
"It feels as if Somer and Areeb are being treated not as boys, alive with hopes and dreams, but as numbers on a list.
"I hope that the Prime Minister and the Home Secretary will share the wisdom, compassion and good sense of all those who have signed the petitions to keep them in Glasgow where they belong."
Church leaders have united to urge the Home Secretary to prevent the deportation of two teenage asylum seeker brothers from Scotland.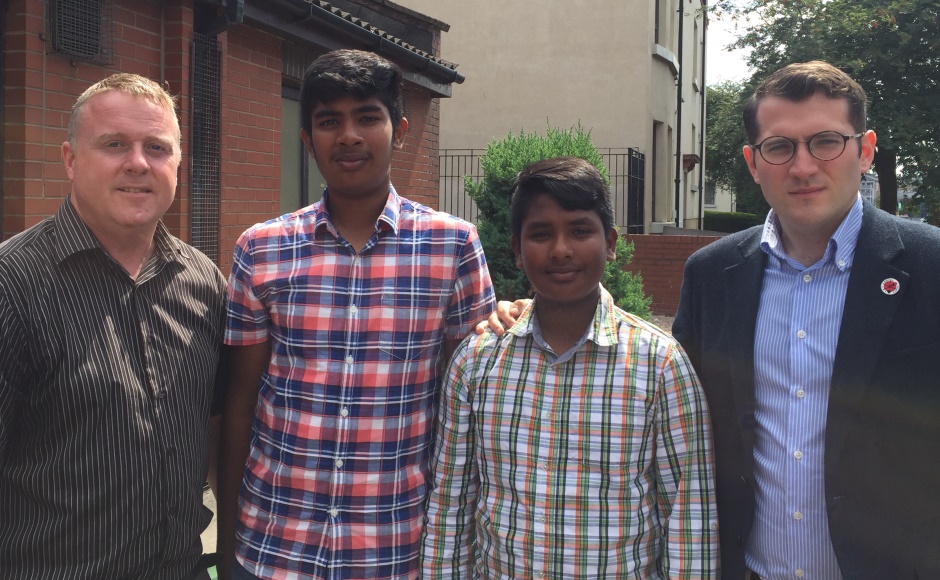 They have signed a letter written by Rt Rev Susan Brown, Moderator of the General Assembly of the Church of Scotland, which calls on Sajid Javid to re-examine the case.
Backed by 13 former Moderators and six other leaders from Christian denominations, the letter expresses deep concern and implores the UK Government to recognise the danger that they would face if they are sent back to Pakistan.
Mrs Brown, a Chaplain in Ordinary to the Queen, wrote: "We urge the UK Government to examine this case again and recognise the Pakistan-wide threat that the family faces.
"We are even more concerned for the well-being of two young boys who have found a home in Scotland.
"Somer and Areeb are flourishing and, despite the stresses the family is under and the conditions in which they live, deem Scotland their home.
The family's case has also been championed by Bob Doris, MSP for Glasgow Maryhill and Springburn.