Peace campaigners gather outside arms fair
Published on 26 June 2018
Peace campaigners are staging a protest outside a controversial arms fair in Glasgow today to express outrage at the "untold suffering" that weapons of war cause around the world.
Church of Scotland representatives are joining people of all faith groups and none at the Scottish Event Campus (SEC) where a prayer calling for peace will be read at midday.
Around 1,100 people from 40 different countries are expected to attend the three-day Undersea Defense Technology armaments conference to showcase new weaponry innovations and technologies.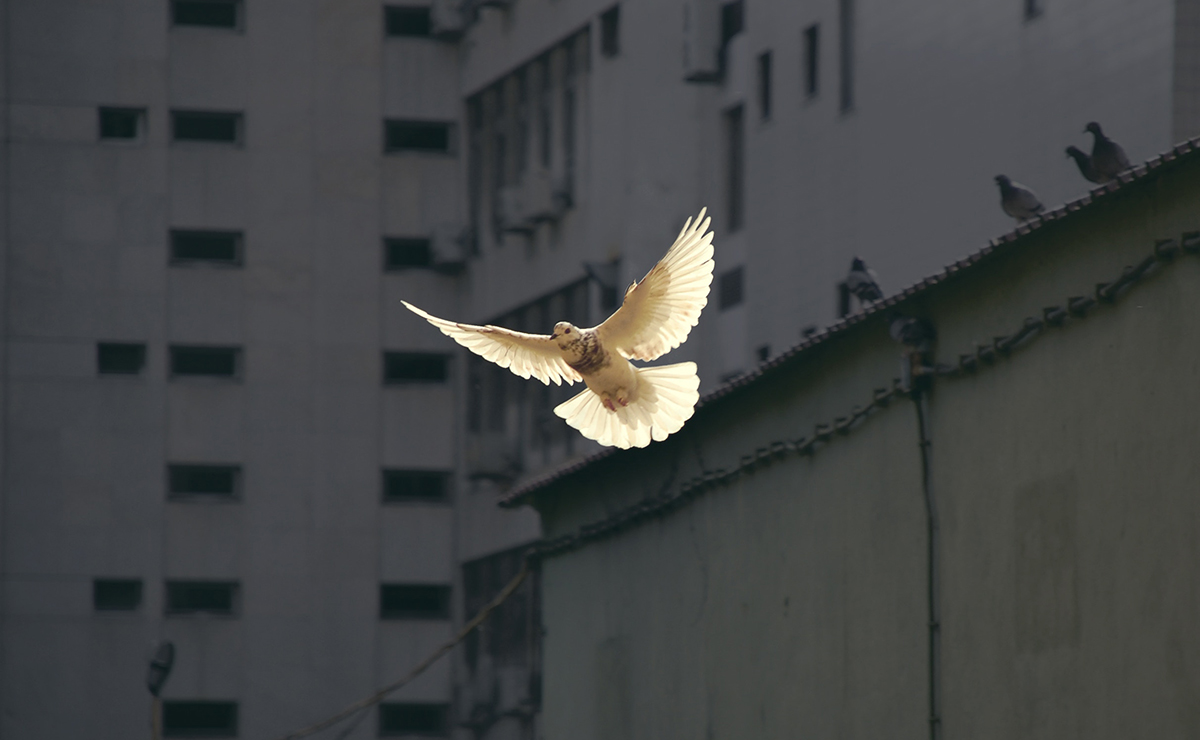 The prayer for peace will be read by Church of Scotland minister, Rev Sally Foster Fulton, who is the head of Christian Aid Scotland.
Peace campaigners have written an open letter of protest that will be sent to Glasgow City Council and other political leaders.
Rev Dr Richard Frazer, convener of the Church and Society Council of the Church of Scotland, said: "We are disappointed that Glasgow City Council has chosen to support an international festival of the arms trade.
"To facilitate such a gathering is deeply uncomfortable at a time when so many innocent people around the world are suffering from effects of war and the damage and destruction caused by weapons.
"Such a venture may bring income for some Scottish businesses, but we should be investing in a future that brings conflict and the need for weapons manufacture to an end.
"A conference like this fosters and legitimises an industry that causes untold suffering."
Dr Frazer said public bodies in Scotland should not be supporting or benefiting from a conference which facilitates conflict and destruction.
"Among the businesses that will profit from this conference are those involved in the Trident programme, part of the nuclear arsenal that faith groups have consistently argued is immoral," he added.

"Humanitarian catastrophes are taking place all around the world and some of the companies present are cashing in on the plight of those fleeing suffering by equipping oppressive states to stop refugees from reaching safety."
Human rights
Dr Frazer said the Church of Scotland and its partners have repeatedly called on the UK Government to control the arms trade and ensure that weapons are not sold to countries with poor human rights records.
"To express outrage in the face of the human suffering such weapons create, having sold them to the perpetrators in the first place, is deeply irresponsible," he added.
"Let us both pray for peace and stand up against those who make money from the weapons of war."
West of Scotland Green MSP Ross Greer, a member of Bearsden Cross Parish Church in Bearsden, East Dunbartonshire, is attending the protest.
"The arms trade profits from death and destruction across the world and it stains Scotland to have this fair in our largest city and with the support of public money," he said.
"Just last week we marked World Refugee Day by stating our commitment not just to welcoming the stranger and offering sanctuary but to work towards a better, more peaceful world.
"Arms fairs have no place in that and I hope that this is the last one to cast its shadow over Glasgow."