Our top 10 stories from 2018
Published on 31 December 2018
2018 has been another busy year for the Church of Scotland, with the Communications Team sharing an abundance of news stories – 370 to be exact - from across our churches and partner organisations.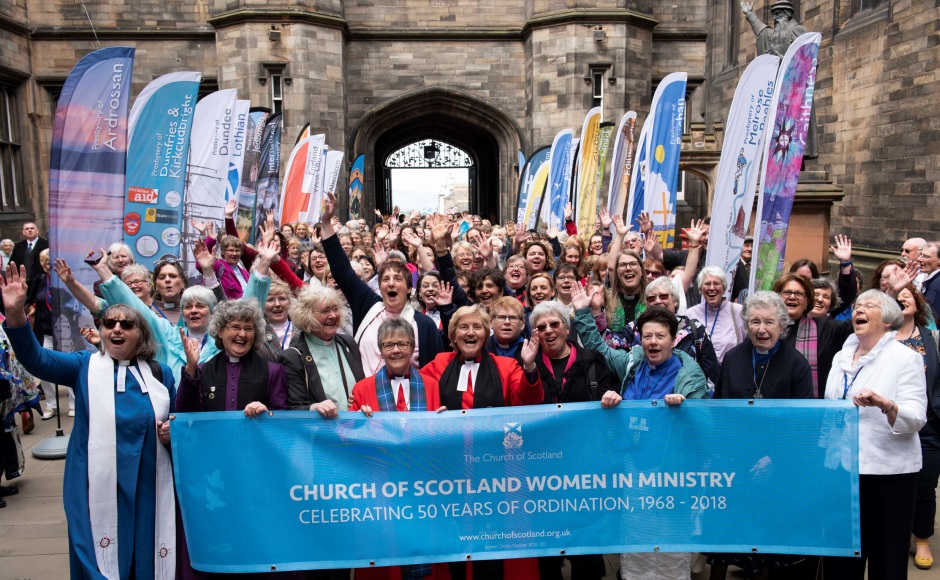 From a new minister traveling 4,500 miles from Texas to join us, to celebrating the Scottish Government's Year of Young People 2018 with an array of creative and inspiring events, there have been some incredible moments from the past year.
Here, we have put together a list of your most-read stories and Facebook posts.
Our top news stories
Regret over Presbyterian Church of Ireland's decision to break ties with the Church of ScotlandThe Moderator of the General Assembly of the Church of Scotland expressed her sadness at the decision from the Presbyterian Church in Ireland (PCI) to sever formal ties with its sister church in Scotland.
The countdown begins to Advent
God's gift to us, the Greatest Gift, was the theme of the Church of Scotland's 2018 Advent calendar. Throughout the season, we brought you stories highlighting how church members around the country celebrated the birth of Jesus and shared their faith, hope and love with everyone in their communities.
Strangers attend community funeral for asylum seeker
Strangers attended a funeral for an asylum seeker whose death left her 10-year-old son an orphan and facing an uncertain future. The Church of Scotland and the Catholic Church in Glasgow arranged a Georgian Orthodox Church style-service to enable the boy and his family to grieve and say goodbye.
Charity co-founder appointed chaplain to the Queen
An Edinburgh minister, Rev Liz Henderson, who co-founded a children's bereavement charity was appointed as a Chaplain to Her Majesty the Queen.
Church a step closer to conducting same sex marriages
The Kirk moved a step closer to allowing some ministers and deacons to conduct same-sex marriages in the future. The General Assembly voted 345 by 170 to instruct the Legal Questions Committee to prepare legislation with safeguards in accordance with Section 9 (1A) of the Marriage Scotland Act.
Warm tributes to trailblazing Kirk minister
Tributes were paid to the Church of Scotland's first ever Hub Ministries co-ordinator, Rev Catriona Hood, who sadly died in October.
Devastation as council budget cuts signal end of North Lanarkshire church
A "lifeline" church in North Lanarkshire was forced to close down due to local authority budget cuts. Cumbernauld Old Parish Church operated a Sunday worship hub at the Forge Community Centre in the Balloch area of the town for 31 years but it shut down on 1 October.
A seven year wait is over – new minister for Highland church
A woman who helped hardened gang members in California turn their lives around was appointed to lead a Highland church. Heidi Hercus was ordained and inducted as the minister of Lochbroom and Ullapool Church - a move that ended a seven-year vacancy.
Minister to officially open Pride event
Rev Scott Burton made history in August when he became the first Church of Scotland minister to officially open a festival that celebrates LGBT rights. Mr Burton said it was an "incredible honour" to play a key role in the inaugural Perthshire Pride event in Perth.
Rev Colin Sinclair is Moderator Designate for 2019-20
A Stirling University economics graduate who spent three years living out of a car in Zambia was chosen to be Moderator of the Church of Scotland's General Assembly for 2019.
Our top Facebook stories
Remember – we are always on the look-out for stories from across our churches. If you would like to get in touch with one of the team, please contact us on mediarelations@churchofscotland.org.uk or find our individual contact details on our Media Centre page.
From all of us in the Church of Scotland Communications Team, we wish you a very Happy New Year.