Temporary reprieve for orphan Georgi after minister petitions Home Office
The immediate threat of deportation hanging over the head of a 10-year-old orphan boy has been lifted, it was announced today. Giorgi Kakava has been given permission to stay in Glasgow and continue his education for at least two-and a half years..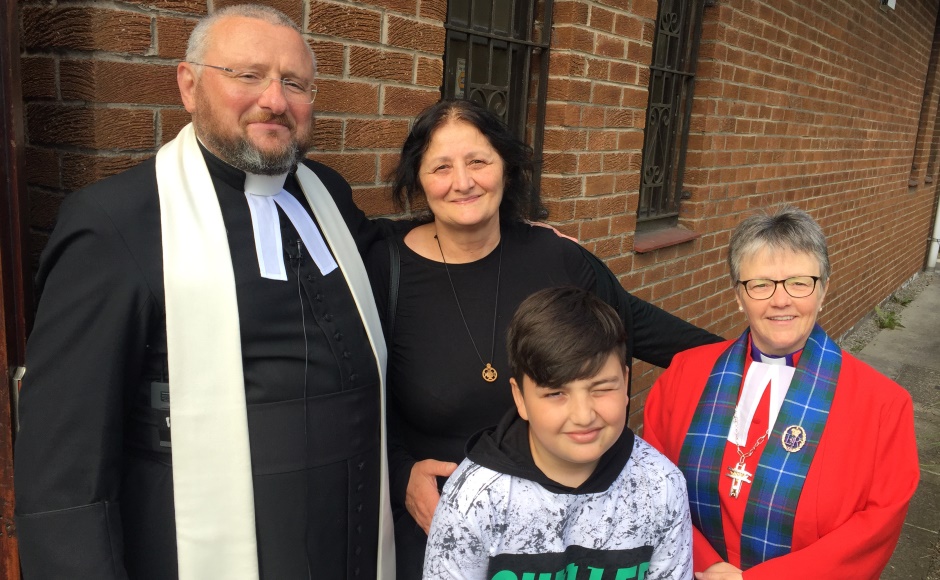 His grandmother, Ketino Baikhadze, has also been given leave to remain in the UK for the same amount of time so she can continue to look after him as his legal guardian.
Church of Scotland minister, Rev Brian Casey, who has been campaigning to prevent Giorgi from being deported to Georgia, the country of his birth, said he was delighted with the news but the fight will continue.
More than 71,300 people signed an online 38 Degrees petition and the schoolboy's case was raised in the House of Commons by Paul Sweeney, MP for Glasgow North East.
Prime Minister Theresa May promised that Home Secretary Sajid Javid would take a fresh look at it.
First Minister Nicola Sturgeon said she hoped that the Home Office would treat the case with "compassion and common sense."
Minister: Georgi's future is now secured
Mr Casey, minister of Springburn Parish Church in Glasgow, said: "I am so pleased that the Home Secretary has intervened in this case and has secured Giorgi's immediate future here in Scotland with his grandmother.
"We now need to ensure that there is as little disruption as possible in his education and his life.
"Jesus himself was a refugee and the Church stands with all those who have no home and who lack hope.
"We are called to hold those in power to account for their decisions and to show that there are human lives at stake.
"Whilst I am delighted that Giorgi is safe, the fight goes on for others in similar circumstances."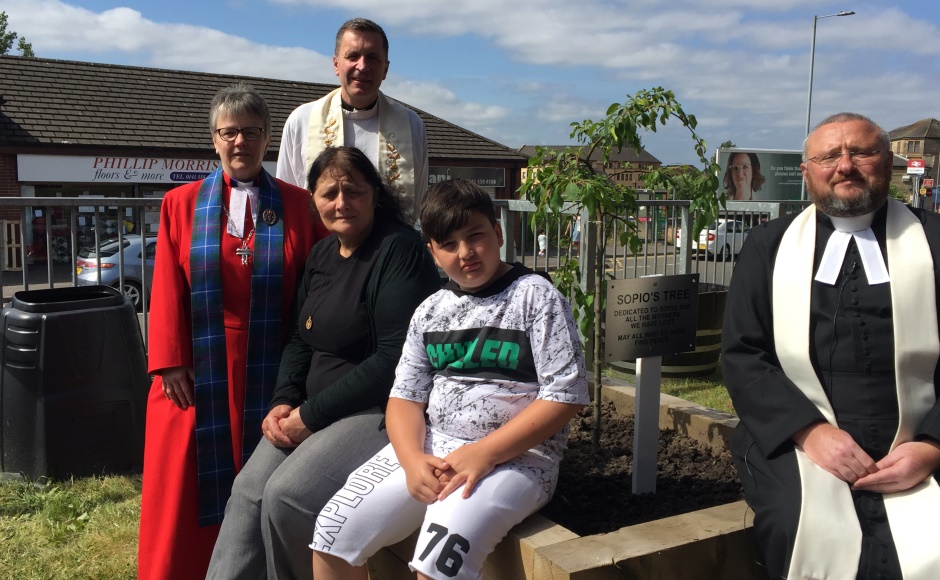 Welcome
The decision to allow Giorgi and his grandmother to stay in Glasgow was welcomed by Rt Rev Susan Brown, Moderator of the General Assembly of the Church of Scotland, who met the pair this morning.
"It is tremendous that he will be able to continue his schooling for now," she added.
"But it also means his Scottish identity will be reinforced as he goes through adolescence with the additional strain of knowing there will be further hurdles still to be overcome.
"For now though, we celebrate that Giorgi can stay where he feels he belongs with people who care for him."
Mrs Brown led a ceremony at Springburn Parish Church to dedicate a bench and tree in memory of Giorgi's mother, Sopio Baikhadze.
The 35-year-old died at her nearby home in February this year after bravely fighting a long illness.
Sopio fled Georgia and came to Glasgow more than seven years ago after gangsters allegedly threatened to kill her son, who was three at the time, over a debt owed by his late father.
She was awaiting the outcome of an appeal for asylum when she passed away and it was her dying wish that her son remained in Glasgow and continued to grow up a "Scottish boy".
Ketino Baikhadze fears Giorgi's life would be in danger if he was sent back to Georgia, a country he has no memory of and does not speak the language.
Sopio's body was repatriated to the former Soviet republic for burial so the tree at Springburn Parish Church is a place where her son and mother can go to remember her.
Bench
Mrs Brown said: "We are here today to reflect on Sopio's life and all too early death,
"We pray that a past she didn't choose should not deny her son the opportunity to live that freedom she so desperately wanted for him.
"People of faith and none come together to dedicate this bench in Sopio's memory.
"May its presence in the heart of the community symbolise the heart of our nation as a place of welcome and a place where children especially and all those who are vulnerable, find safety and the chance to thrive."
The tree and bench has also been dedicated to all mothers from the Springburn area who have died.
The plaque says: "May all who sit here find peace."
How many other children need attention?
The ceremony was attended by community representatives including Mr Sweeney and Father John McGrath, Parish Priest of St Aloysius Church in Springburn who led Sopio's funeral in February.
Mr Sweeney said: "I'm so pleased that Giorgi and his grandmother have been granted temporary leave to remain by the Home Office.
"I hoped that by raising his case directly with Theresa May at Prime Minister's Questions this would be the outcome, but that sort of intervention should never have been necessary.
"How many other children like Giorgi are out there right now whose cases have not been brought to the Prime Minister's attention?
"Meanwhile two other boys in my constituency, Somer and Areeb, still have the threat of deportation hanging over them despite the fact that, like Giorgi, they are naturalised Scottish boys.
"My local casework alone raises serious questions about our immigration system's hostile environment and I know that with the support of the people of Glasgow we can continue to push for answers."
Rev Linda Pollock of Possilpark Parish Church in Glasgow is campaigning to stop teenage brothers, Somer and Areeb Umeed, from being deported to Pakistan where Christians are persecuted.
She has started an online petition to force the Home Office to think again.