New young minister inducted into Glasgow church
Published on 25 October 2018
Rev Norman Afrin, 26, the newly inducted minister at Glasgow Sandyhills Parish Church, is one of the youngest new ministers to have recently joined the Church of Scotland.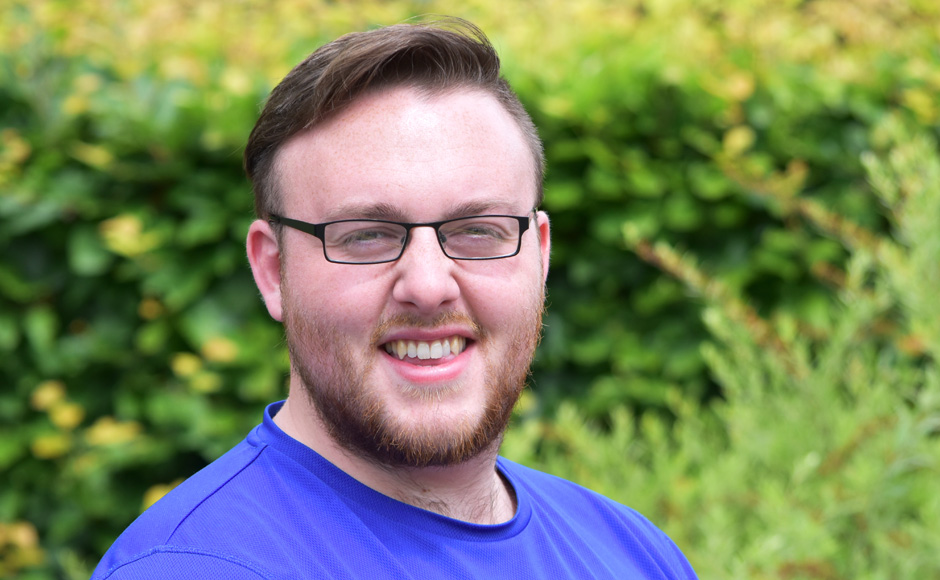 Having moved down to Glasgow from Stornoway on the Isle of Lewis to study for a degree in theology at the International Christian College when he was 19, Norman soon felt the call to ministry.
"It was during these years that I felt the Lord call me to ministry within the Church of Scotland," he said.
"Having heard this call, I prayed into it to make sure I wasn't going crazy, and one day I felt the Lord lay Exodus 3:12 on my heart.
"It wasn't until a couple of years later I found out that this was the same Scripture the Lord used when calling my Grampa into ministry."
God's Word remains through the ages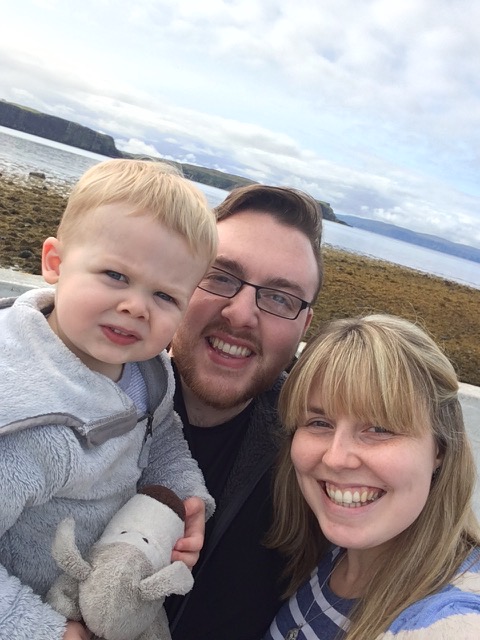 After graduating, Norman decided to train for ministry, commencing a masters in theology at Glasgow University where he researched and wrote a thesis on the 1949-1953 Lewis Revival.
During his training, Norman says he "learned greatly" from Rev Campbell Mackinnon and Rev Alan McWilliam who both supervised and mentored him.
When asked what advice he would give to those looking to train for ministry, Norman said: "not base a call to ministry on a feeling or an experience but on God's Word.
"This is important because when tough times come we can doubt a feeling or an experience we have had – but God's Word remains through the ages and provides a solid foundation to stand upon."
Outside of ministry, family plays an important part in his life.
"I love my family and love spending time with them. I have an incredible wife and a beautiful son," he said.
"The Lord has blessed me with some very Godly people who have helped me grow in my walk with Jesus.
"I grew up with two sets of Godly grandparents who invested in me and I owe a lot to the four of them."
Special induction service into Glasgow Sandyhills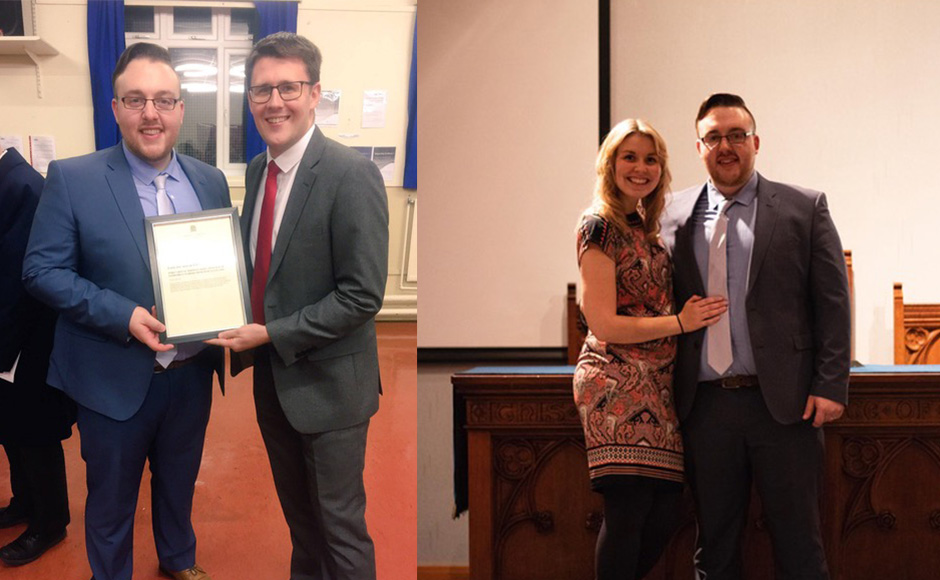 His special induction service at Glasgow Sandyhills Parish Church was held on the evening of Tuesday 23 October, where he was warmly welcomed by the congregation.
It was also a double celebration as, during the evening, it was also announced that he is expecting his second baby with wife Becca.
"Glasgow Sandyhills Parish Church came a bit out of the blue for me and wasn't initially on my radar. That said, we as a family, as soon as it came on our radar, thought: 'This might be a God thing'," Norman said.
"We read their parish profile and loved their values. We loved their attitude towards Scripture and that they look to build everything upon God's Word.
"We also loved that they have a passion for those who do not know Jesus and that they want to share the Gospel."
The path into ministry has taught him valuable lessons he looks to bring into his new role there, and he said "one thing I have learned is that God does not call the equipped, he equips those who He calls."
Looking to the future, Norman says he wants to build his life upon the Word of God and be faithful to His call on his life through the power of the Holy Spirit.
"I have a passion for people and want to share the Gospel of Jesus Christ with those who do not know Him and see those who know Jesus grow in their relationship with him," he added.