Congregations given new pastoral 'diverse gender identities' support resource
Published on 6 March 2018
The Church of Scotland has produced a new resource to help congregations provide pastoral support to people who identify as being transgender and their friends and families.
The booklet, entitled Diverse Gender Identities and Pastoral Care, was created at the behest of the General Assembly to ensure that local congregations are sensitive to the particular needs of this community.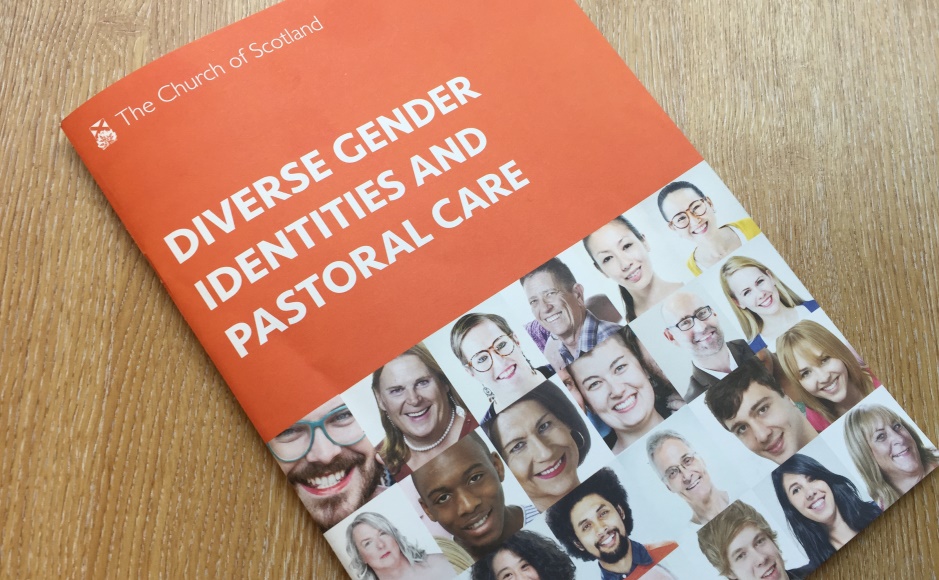 It features the moving testimonies of 11 people – those who identify as transgender, gender non-conforming, a spouse, a parent and a minister.
They candidly speak of their fears, hopes, sense of freedom, struggles and how their lives have been affected inside and outside of the Church.
A copy of the 30-page booklet has been sent to every Kirk congregation.
Pastoral care
Rev Norman Smith, Convener of the Mission and Discipleship Council of the Church of Scotland, said: "We want to help congregations support all in their communities, in the best way we can and this resource helps those who care for others do that to the best of their ability.
"It is aimed at better facilitating pastoral care at a local level by giving people the space to talk about their faith and share the impact of the Church community on their lives.
"It is not intended to make any kind of statement regarding the Church's wider relationship with the transgender community, nor does it provide a theological explanation or understanding of transgender issues.
"The Church of Scotland exists to bring the good news of the Gospel to all the people of Scotland, with whom we have stood for many generations and continue to do so today."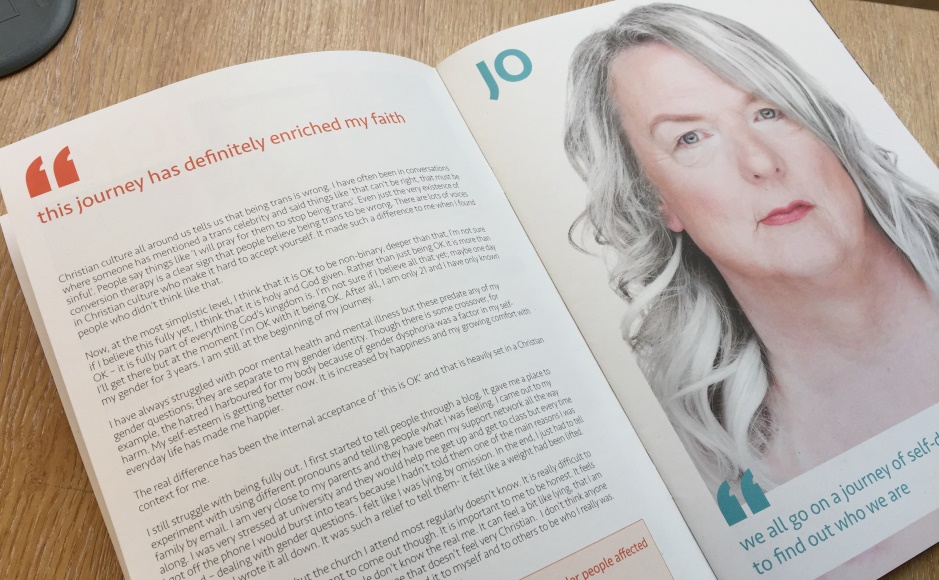 The resource was requested by a congregational member at the 2016 General Assembly -a call that was backed by a majority of Commissioners.
In creating the booklet, a wide range of people with experience in the transgender community were consulted.
James Morton, Manager of the Scottish Trans Alliance, said: "I have been very pleased to work with the Church to create this resource.
"It lets people tell their story in their own words.
"They use the vocabulary they want to use and the definitions they are comfortable with.
"These are important voices to be heard and I am glad the Church is listening."
After each of the 11 stories in the booklet, a series of questions are posed to readers that could prompt further reflection or start a discussion about pastoral care.
Hard copies can be bought via the Resourcing Mission website and electronic copies are available for free.