New Kirk minister swaps rural Argyll for Jerusalem
Published on 30 March 2018
A former Head of Hispanic Studies at Glasgow University has taken up one of the Church of Scotland's most unusual roles to lead the Kirk's congregation in Jerusalem.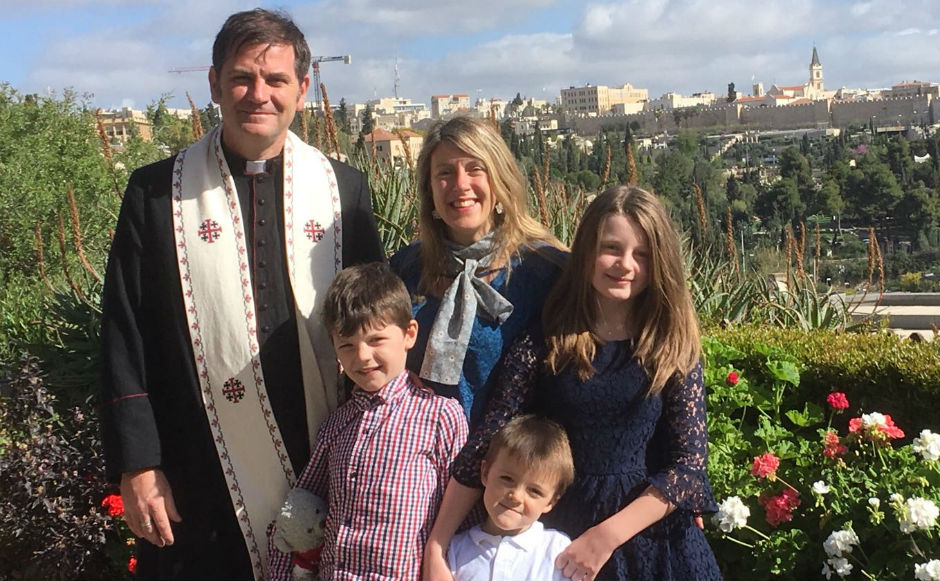 Rev Dr John McCulloch was ordained and introduced to St Andrew's Scots Memorial Church just outside the Old City walls of Jerusalem on Palm Sunday.
From Argyll to Jerusalem
In doing so he has swapped rural Argyll, where he was a probationary minister, for his role as Minister and Mission Partner, which will take him through armed checkpoints, back and forth from Jerusalem, the West Bank and the Gaza Strip on a regular basis.
He will miss living in an area that he describes as the "cradle of Christianity in Britain - where the beauty, peace and tranquillity of the natural landscape is so inspiring".
Some have joked that they will be more likely to visit him in Jerusalem than Lochgoilhead (where he lived previously), as it is easier to get there, especially in the winter when it is often cut off by snow, ice and landslides.
Born in Farnborough but brought up in Paris, Madrid, Barcelona, and Lanarkshire he says that the job "leapt out" at him "despite its complexities."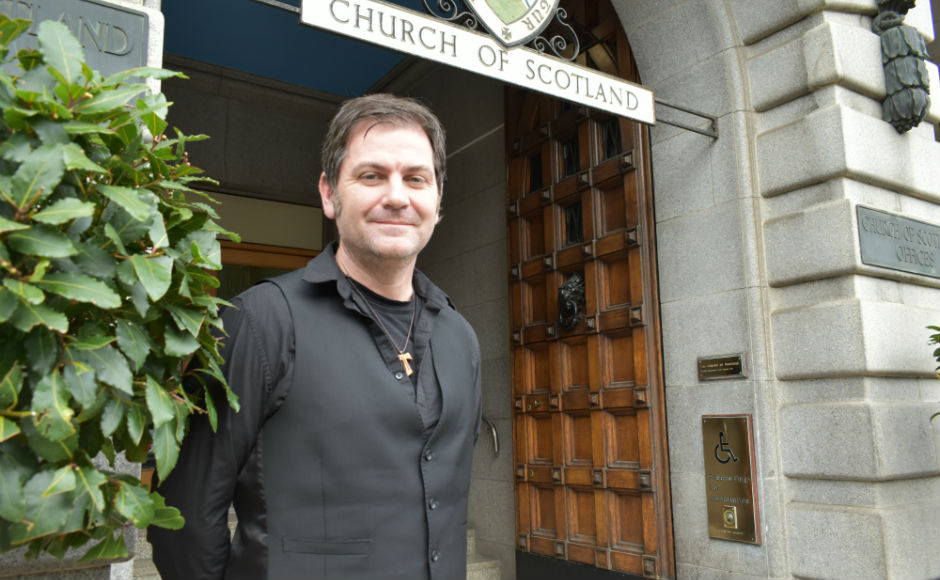 One of the reasons he was drawn to work in Jerusalem is the diversity of the congregation which includes Palestinians, Messianic Jews, expat Scots, international staff from NGOs and pilgrims; and the wide-ranging partners that the Church of Scotland is working with across Israel & The Palestinian Territories.
Many of these partners are engaged in issues of social justice, across the divides of this conflicted land.
Speaking about the new appointment, Dr McCulloch described it as " a huge honour" and said he is "looking forward to serving the church and the wider community."
He said: "To live out this call in the very place where Christ walked, is both humbling and a real privilege.
"Christianity is primarily a way of being in the world, and the church here is called to be a community of compassion that reaches out to those across the social and political divides, to build God's reign of peace, justice and love."
Coming together
Dr McCulloch is aware that he will need to be sensitive to the complex political and religious landscape of Israel/ Palestine, whilst serving there.
"The Church offers a space where people from different backgrounds can come together and listen to each other's stories, where there are so many walls that divide", he said.
Although Dr McCulloch was brought up in a Christian home, his faith was challenged during his university years, when he struggled to find answers for the atrocities in Rwanda and the Balkans.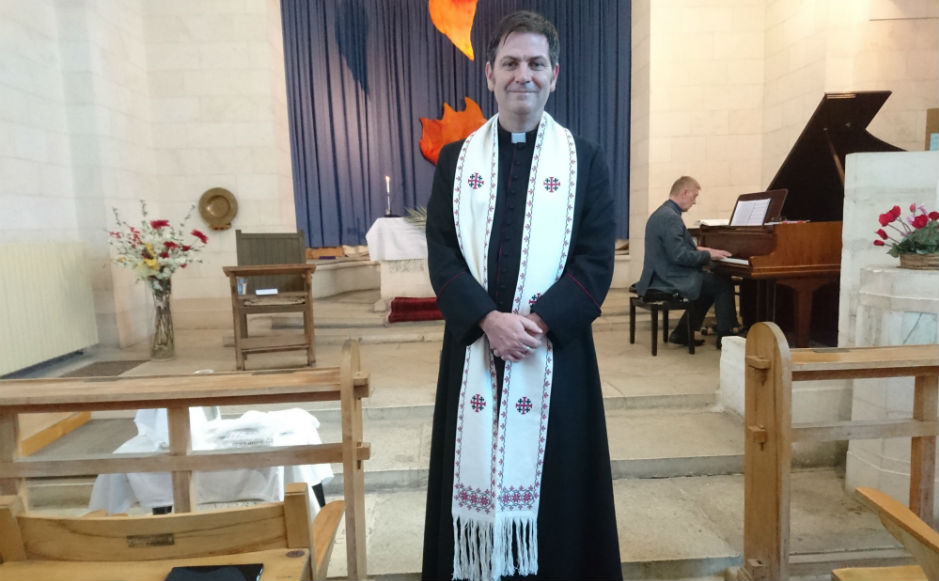 After nearly losing his faith through some difficult years, he was drawn back through the preaching of a prominent Church of Scotland Minister, who showed him real grace and friendship.
Whilst it's a big change from his life as an academic at Glasgow University, there are many aspects of his formation and profession that will be helpful in shaping his ministry.
Having lived in Bolivia, and spent time in Nicaragua, Honduras & El Salvador where he came into contact with Latin American Liberation Theology, he is interested to explore its role in the context of Israel/ Palestine.
He was drawn to Liberation Theology because of the focus on the poor, the politically oppressed and the marginaslised.
Crossing divides
Dr McCulloch said: "The church has a very important role in The Holy Land, not just in terms of supporting those working towards a just peace, but because our Christian faith invites us to always hear the human stories behind from across the socio-political and religious divides.
"History shows us that real societal change seldom comes from the top down, but usually from grassroots communities, which is where the church belongs. In the 20th century it was the suffragettes, Gandhi and Martin Luther King who effected the most positive changes through their unrelenting fight for justice."
The Scots Memorial Church in Jerusalem began to be built in 1927, during the era of the British Mandate, and Dr McCulloch will work with an associate minister, Rev Kate McDonald of the Scottish Episcopal Church, who is based at St Andrew's Galilee Church in Tiberias.
Dr McCulloch is joined by his wife Annette, a GP, and his three younger children aged between 3 and 11, with his eldest daughter finishing her studies in the UK during term-time and travelling out to Jerusalem in the holidays.
The family began learning Arabic as they prepared to move out.
Rev Iain Cunningham, convener of the World Mission Council of the Church of Scotland , said: "It was a great privilege to be in Jerusalem on Palm Sunday morning to participate in a truly special and unique occasion when John McCulloch was ordained as the new minister at St Andrews, Jerusalem with St Andrews, Tiberias.
"The new ministry began appropriately with John and his family, together with representatives of the World Mission Council and the Council of Assembly, joining the joyous Palm Sunday Procession from the Mount of Olives into the Old City in which Christians from all around the world join with local Palestinian Christians to mark the start of Holy Week."