New transition minister welcomed to Shetland
Published on 16 October 2018
A new transition minister, Rev Dr Frances Henderson, has joined Shetland Presbytery this month, marking a progressive new era for the isles.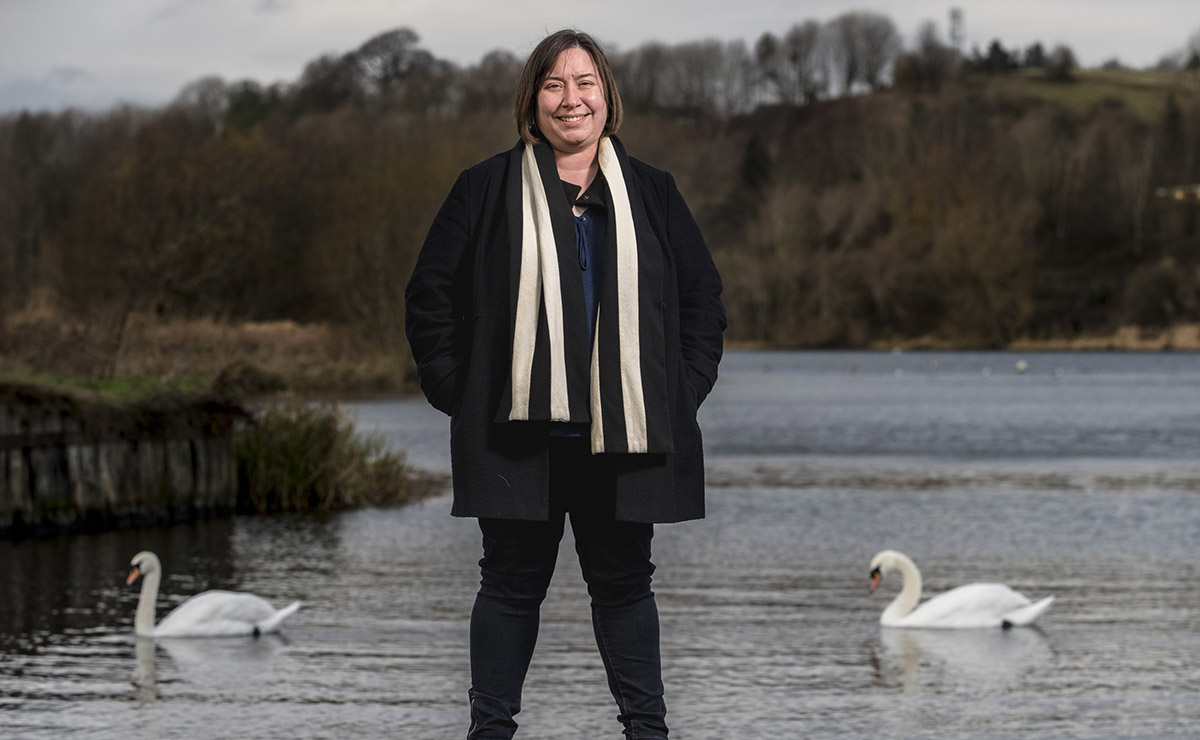 Rev Dr Frances Henderson, who was originally brought up in South Lanarkshire, on a hill farm just outside the village of Crawford, is no stranger to a life carved out in the countryside.
"I had a childhood with an immense amount of freedom to run around and make a lot of noise. But there was also hard work to be done: farms are family affairs, and it was always 'all hands on deck'.
"My father was an elder and my mother was a Sunday School teacher, and my sisters and I grew up in our local parish church.
"There were five churches in the parish, and we used to have to chase the minister on a Sunday on a complicated rota system."
From the corridors of Oxbridge to a call into parish ministry
When it came to making the decision on which path to follow in life, Frances' love of reading and English proved invaluable, opening the door to a degree at Oxford University.
"I applied to Oxford on a 'nothing to lose' basis - to my astonishment, I was accepted."
After cutting her teeth at university, Frances made the move into secondary school teaching in English and Drama; teaching in three different comprehensive schools in England and Scotland, before the call into ministry.
"I loved teaching, and count that as my first call from God. Then came the call to ministry to add to that.
"I studied for my Divinity degree at New College, Edinburgh, and my probation was in a rural charge of four linked parishes.
"But instead of going straight into the parish after my probation, I returned to university to do a PhD in theology."
Frances counts the "unfailing support", of friend and mentor Rev Professor David Fergusson as the encouragement for her embarking upon her PhD.
During her time studying for her PhD, Frances was ordained in 2006 as an associate minister at Loanhead Parish Church, where her main ministry work was with children. After completing her PhD, she then spent time working as an associate minister or locum in various churches, including 14 months at St Giles Cathedral in Edinburgh.
Two years spent as Assistant Principal and a lecturer in theology at New College followed, before Frances accepted the call into parish ministry at Hoddom, Kirtle-Eaglesfield and Middlebie Parish Church in the presbytery of Annandale and Eskdale, where she has been in post until making the move to her new position in Shetland.
Rev Dr George Whyte, Principal Clerk of the General Assembly of the Church of Scotland, extended a warm welcome to Frances.
"I am delighted that Frances Henderson has been appointed to this post," he said.
"She brings to the task experience, intellect and energy at a time when the Church in Shetland is planning a new and exciting future."
'This is where God wants me to be'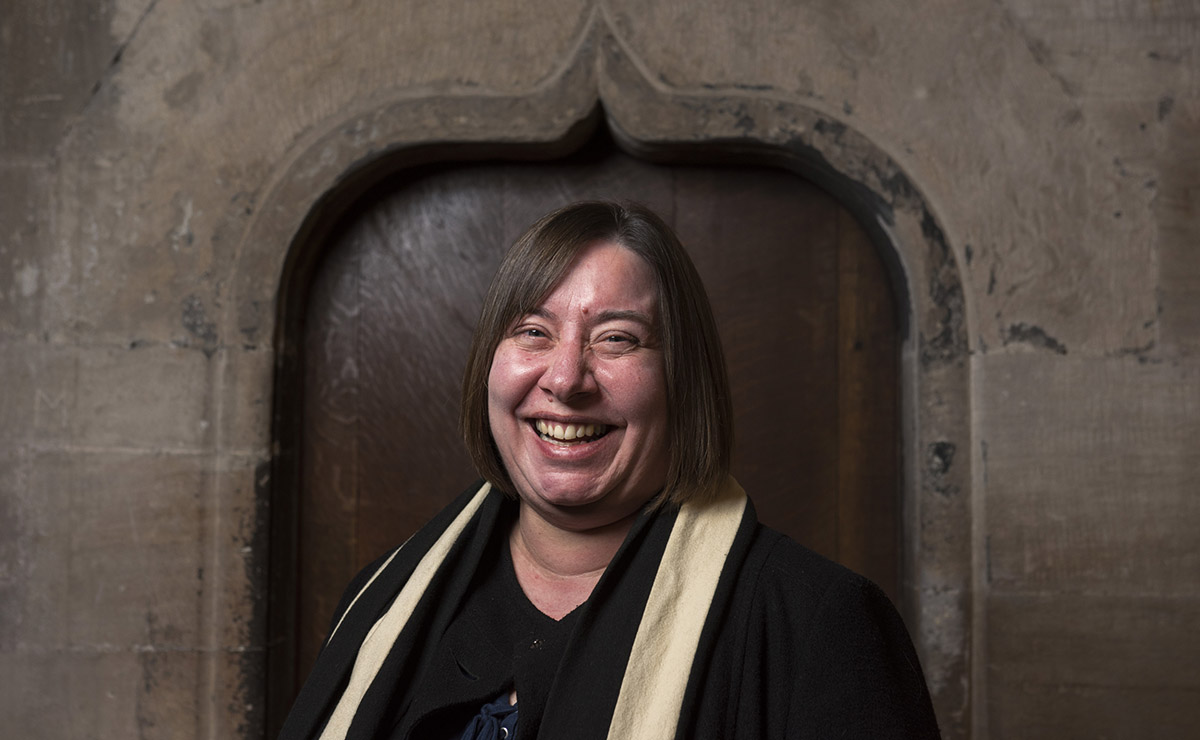 Frances' main motivator is her faith, saying "this is absolutely where God wants me to be and what God wants me to be doing."
"It is a huge privilege to be able to draw alongside people in the parish in their journey through life, and to bring them comfort and encouragement with a prayer or a Bible reading.
"I never cease to be amazed by Jesus. I read the scriptures and preach on them every week, and he surprises me every time. I find myself so excited by the Bible, and the riches of God's grace that are revealed in its pages. And then I go about in our own world and look for the grace here as well."
On a personal level, Frances still counts her love of books as her unwavering passion.
"I also write, and would love to be published someday. I have recently taken up knitting again, and am currently knitting a Dr Who scarf.
"In fact, I have seen that there are many 'Fair Isle for Beginners' classes in Shetland and think that would be worth a try."
Last year, Frances also completed the 55 mile Annandale Way and maintains a love for walking, which is a perfect match for a life on the isle.
Meeting the challenges of ministry and mission in the 21st century
Frances is prepared for the challenges awaiting her in her new role.
"Before I arrived (at Hoddom, Kirtle-Eaglesfield and Middlebie Parish Church), there had been a union and three church closures, so we worked hard to bring people together and create a new sense of identity and purpose," Frances said.
Shetland Presbytery is also going through a time of transition so this skill will prove incredibly beneficial to collaborating with congregations to meet the challenges of ministry and mission in the 21st century. Frances will stand together with congregations as they make these choices.
"Bringing together 13 parishes into one and setting up the structures that will make this work will be a challenge. There are also the geographical challenges, of covering such a large and scattered area, and uniting with a presbytery on the Scottish mainland," Frances continued.
"But the main challenge is going to be a matter of vision. Can we see the way ahead? Does it inspire us? Do we trust God to lead us, and to walk with us? Do we believe in resurrection? Can we see and say what the Church is for? How do we communicate the gospel of God's saving love to a new generation who do things differently?
"As Jesus said, you don't put the sparkling new wine of the gospel into old wineskins, or they will burst. Every generation of church has had to remake itself in order to contain and dispense the gospel. And now it is our turn. We need to get stitching!"
However, Frances believes the presbytery is "already full of gifted and faithful people who have themselves recognised the need for change, and are now working positively towards that."
"By the end of my five years, I would hope to have everything in place so that the Church of Scotland in Shetland can move confidently into the future.
"We will have fewer but larger congregations, which I hope will free church members to focus on mission and ministry to the new Parish of Shetland.
"We will also have a new united Kirk Session, and an established team ministry of ministers and parish workers to meet the worship, missional, pastoral, and organisational needs of the parish. This team has already begun with the appointment of Ellen Weir, our new Youth and Children's Worker.
"By pooling our talents and spiritual gifts, it is my hope and prayer that together we can find a new energy and joy in our calling as God's people in this place."
Daran Golby, Partnerships and Development Secretary for the Church of Scotland Ministries Council, said:
"The appointment of Rev Dr Frances Henderson marks another positive step in the ongoing work on the isles and I look forward to working with her and the Shetland congregations as they grow and move into their new shape of ministry.
"Francesca has a wealth of ministerial experience and a personal passion for Shetland that I'm sure will undoubtedly support her as she starts this new journey."
Rev Dr Frances Henderson joined Shetland as the new transition minister on Wednesday 10 October.