New faith leaders action plan to prevent genocide
A senior United Nations official has hit out at "cynical" and "manipulative" politicians who exploit fear to win votes.
Adama Dieng, Under-Secretary-General and Special Adviser of the UN Secretary-General on the Prevention of Genocide, said it was "very worrying" to see an increase in hate speech in western countries.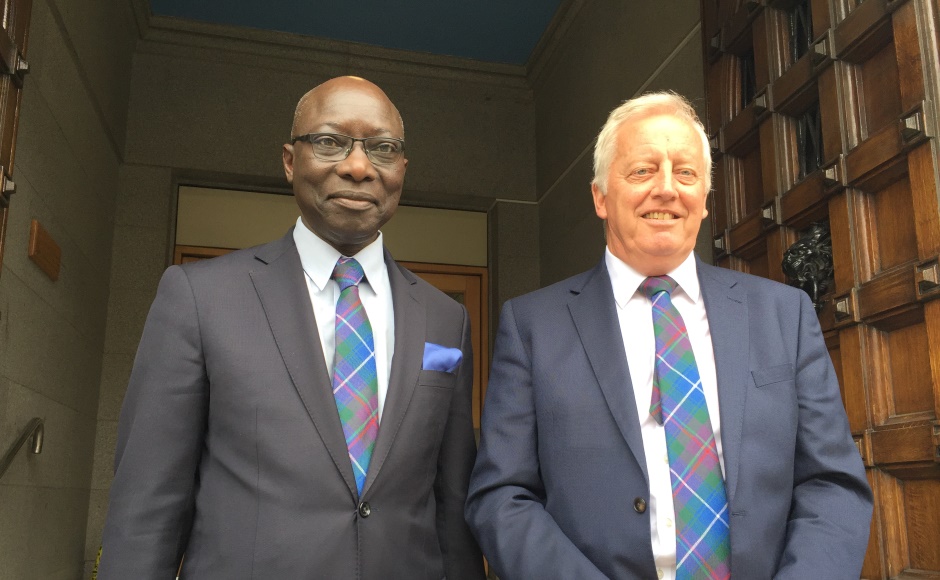 He made the remarks at the Scottish Parliament yesterday as he unveiled a new UN action plan on the prevention of genocide.
It is targeted at religious leaders and focuses on three themes – prevent, strengthen and build.
Mr Dieng said First Minister Nicola Sturgeon, whom he met with yesterday, has welcomed the action plan.
It is the result of two years of consultations with leaders from different faiths and religions around the world.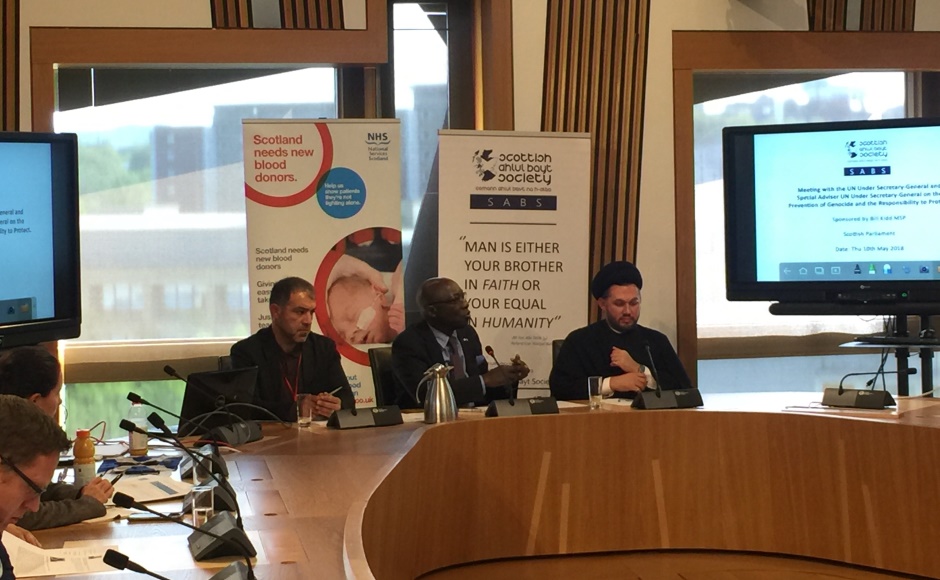 It includes a broad range of suggestions for ways in which religious leaders and others can prevent incitement to violence and contribute to peace and stability.
All religions teach respect for life and recognise human beings as fundamentally equal.
The right to free speech is protected under international law but speech that constitutes incitement to violence is prohibited.
The action plan notes that social media is increasingly being used to spread hostility and encourage people to commit violence against specific communities, often based on their identity.
The interfaith event was organised by the Scottish Ahlul Bayt Society, which represents the Shia Muslim community, with support from the Church of Scotland.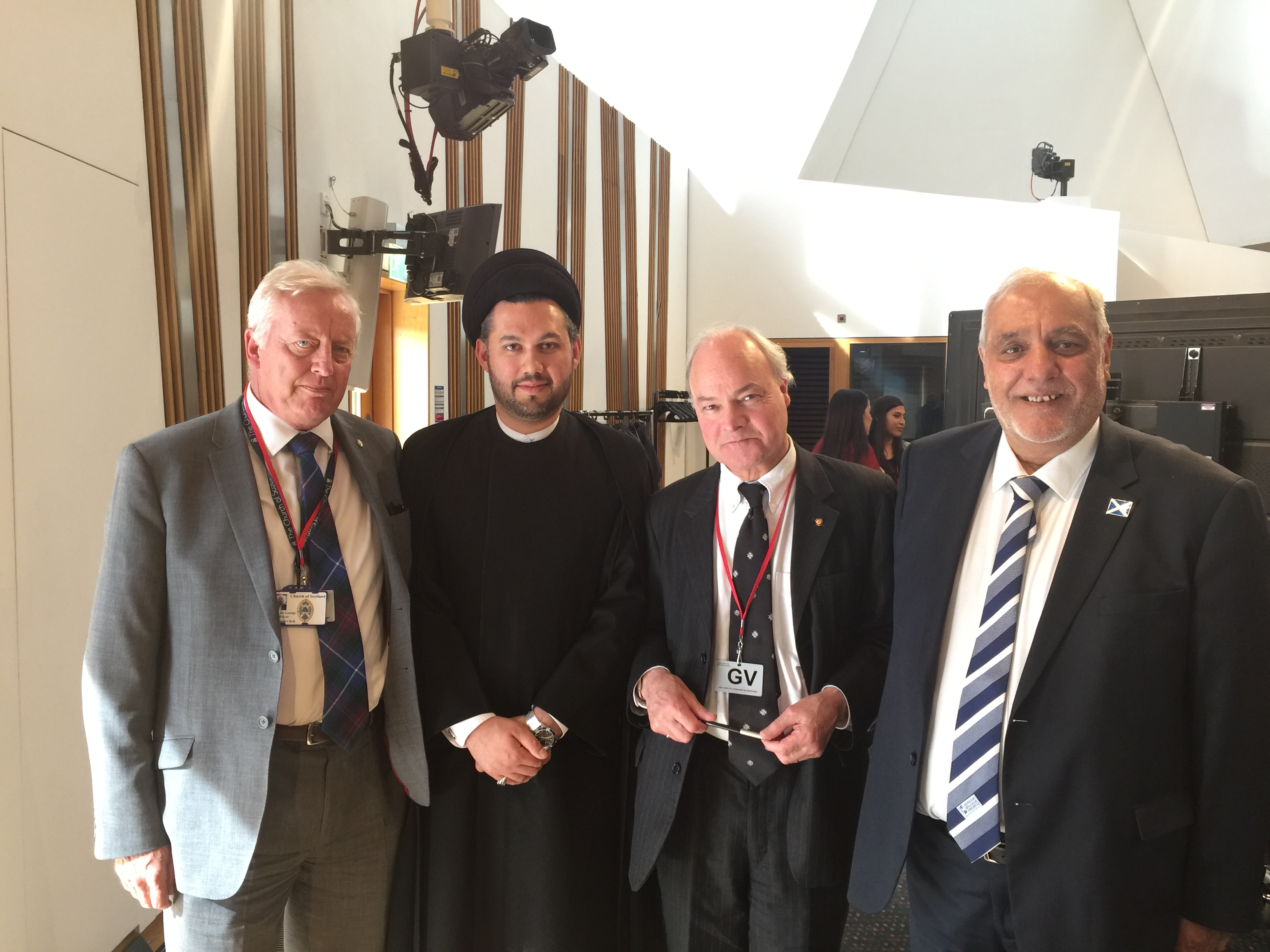 Mr Dieng said "We are witnessing a world that is in turmoil, there are so many tensions.
"Regrettably, hate speech is more widespread in many societies where the unknown and the different are marginalised and demonised.
"It is very worrying to see that there are cynical politicians in western countries who are exploiting the situation to try and manipulate the electorate simply for the gain of scoring votes without measuring the risk they are provoking."
Mr Dieng lamented the fact that genocides have still taken place – Rwanda and Bosnia - since the Holocaust in the 1940s, despite the international cry of "never again".
He said there was not a single country on earth that was immune to genocide.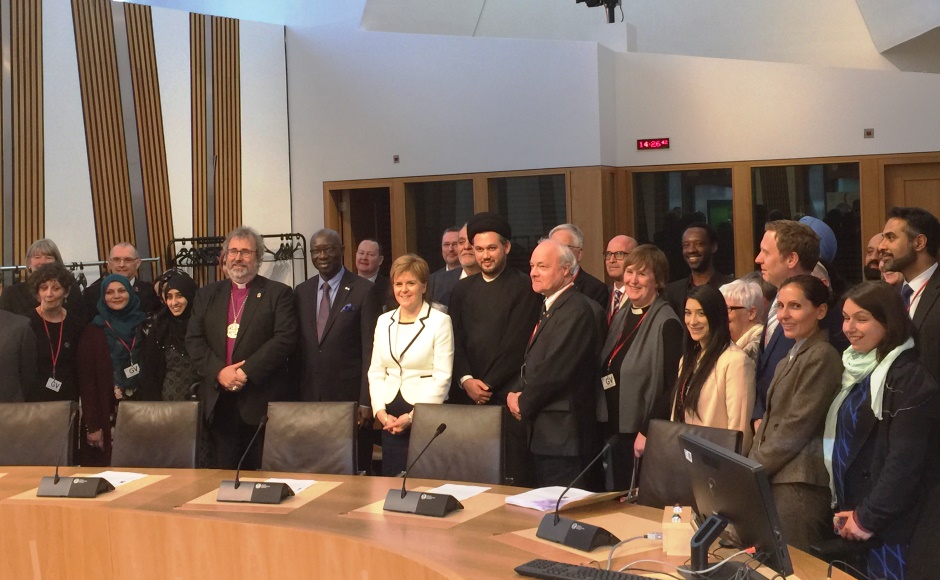 Mr Dieng said: "There is no doubt that genocide is a process, it does not happen over night.
"We should be able to identify the early signs and intent to exterminate people or a community or group because of race, religion or nationality and ethnicity."
The UN says religious leaders can play a particularly important role in influencing the behaviour of people who share their beliefs.
It noted, however, that religion has sometimes been misused to justify incitement to violence and discrimination.
Walking shoulder to shoulder
The action plan says it is "vital" that religious leaders from all faiths show leadership.
Imam Sayed Razawi, Director-General of the Scottish Ahlul Bayt Society, said he was pleased Mr Dieng's visit presented an opportunity for people of faith and no faith to discuss ways of healing through reconciliation and trust building.
"There are problems being faced by communities across the world and we need to start walking shoulder to shoulder," he said.
"When we walk together, it has a great impact.
"Let us make the 'other's cause' our cause, it is very powerful.
"For example, when I see problems facing Christian minorities in Pakistan and Egypt, I stand up and say we support them.
"Let's hold hands and walk together, I believe that is what God would have wanted."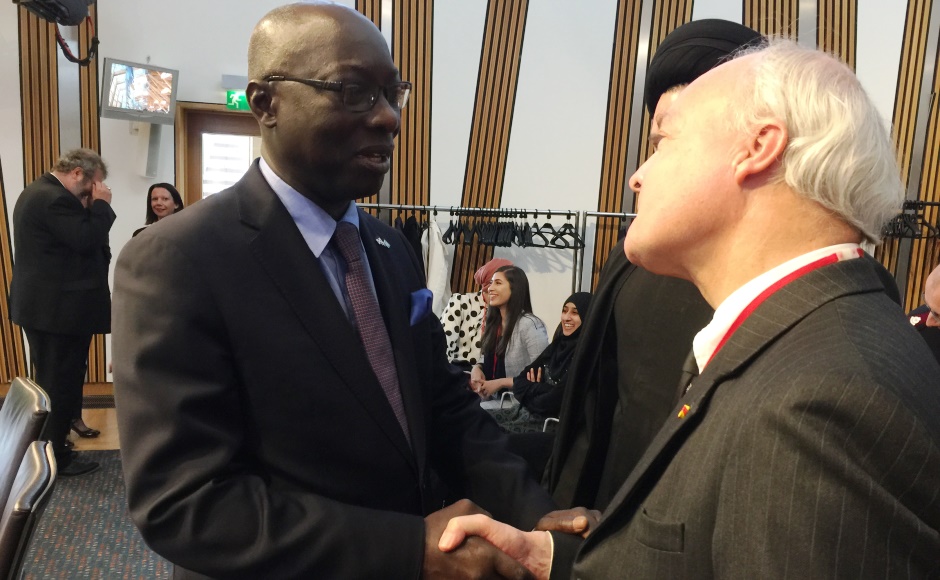 Church of Scotland minister and University of Aberdeen Pro-Chancellor, Very Reverend Professor Iain Torrance, attended the seminar.
He pointed out that after the bitter divisions of the War of the Three Kingdoms in Britain, a stable settlement was not found from any of the religious protagonists, but from Enlightenment philosopher, John Locke.
Professor Torrance said he put forward the idea of secular toleration and limited claims.
"John Locke suggested that we needed to recover civil institutions which preserved limited difference," added the minister.
"A difficulty today is that we see limitless competition for the secure ground of victim status, a position which is inherently unstable."
Support
Rev Dr George Whyte, Principal Clerk of the General Assembly of the Church of Scotland, said he was pleased to attend the seminar and host Mr Dieng at the church offices on Wednesday.
"Genocide may seem far removed from Scotland but conflicts can happen anywhere when people don't know and understand their neighbours," added the minister.
"So we welcome the chance to support our Muslim neighbours as they contribute to this world-wide initiative."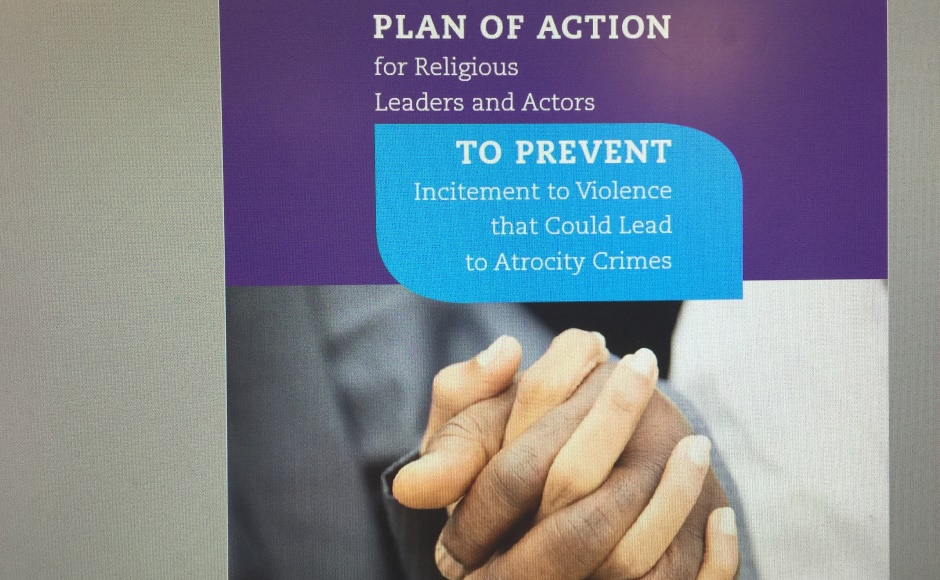 The seminar was sponsored by Bill Kidd, MSP for Glasgow Anniesland.
Guest speakers included Dr Aliakbar Jafari of Strathclyde University in Glasgow and Mary Morgan, Director of the Scottish National Blood Transfusion Service.
She explained why blood donations can help aid reconciliation.
Ms Morgan said: "Life is sacred and we bring communities together through the joint gift of saving a life or extending a life."