Musicians invited to Play for Peace this November
Published on 5 September 2018
Musicians from across Scotland and beyond are invited to take part in a global concert being held on Sunday 11 November, marking 100 years since the end of the First World War. The event is aimed at showing that creativity, cooperation and peace will conquer conflict.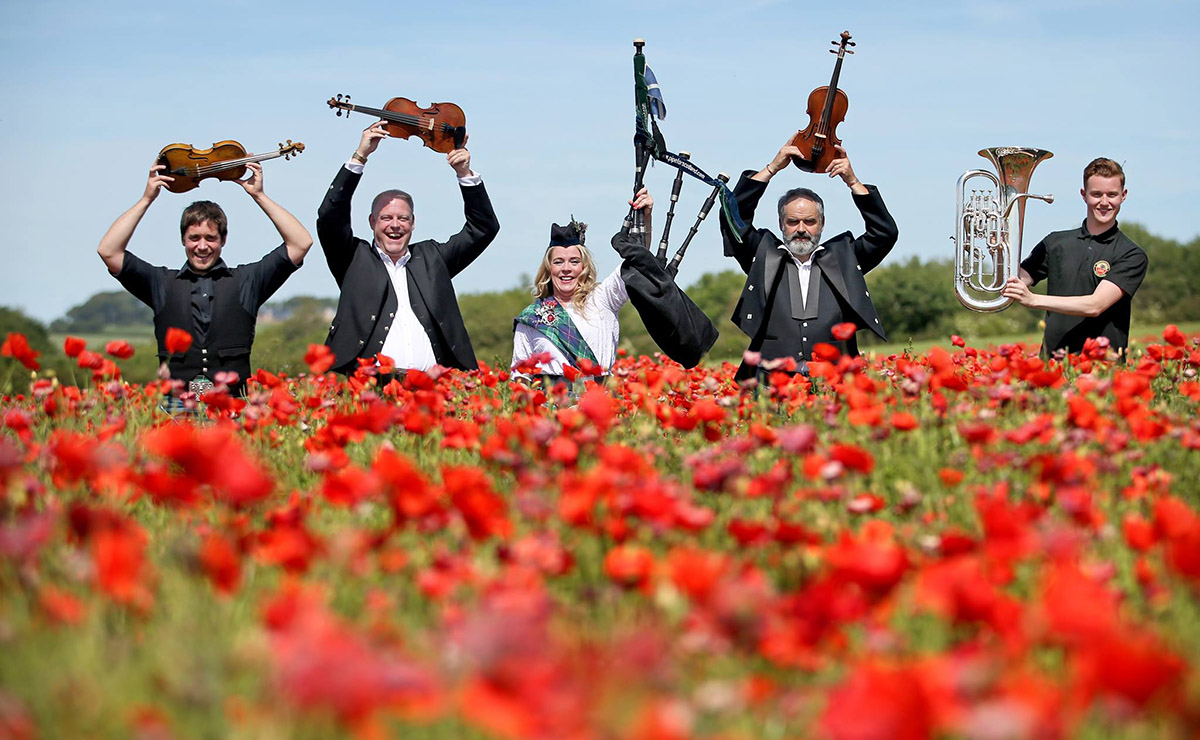 Edinburgh Napier University's Craiglockhart Campus, the site of a former military hospital for shell-shocked officers during the war, will stage the event and musicians will be able to join in using modern technology and social media.
The concert will culminate in a synchronised performance of a specially commissioned piece, titled Armistice, at 4pm (Central European Time).
Rt Rev Susan Brown, the Moderator of the General Assembly of the Church of Scotland, said:
"Music has been described as the language of love. That hints at how music speaks beyond words in ways that are able to touch and heal and inspire.
"The global concert idea to mark the ending of the First World War, is showing that music can also speak of peace. In the making of music: in the coming together to listen to one another in order to create something beautiful for all to listen to, we have a wonderful illustration of how good it is when people cooperate.
"Let's play our part in striking every note we can for a more peaceful, harmonious world."
The violin as a symbol of peace and reconciliation
The musical score, Armistice, has been scored on the Wilfred Owen violin by outstanding Scottish fiddler Thoren Ferguson. Mr Ferguson has played the Wilfred Owen violin during many significant events as part of marking First World War commemorations.
This unique instrument, was made by violin maker Steve Burnett from a branch of an old Sycamore tree which fell in the grounds of Craiglockhart in 2014, where Wilfred Owen convalesced from shell-shock. The violin was made in tribute to him and his lost generation.
The violin has served as a symbol of peace and reconciliation and has been endorsed by world renowned violinist and UNICEF Goodwill Ambassador Maxim Vengerov.
Mr Ferguson said:
"The aim of Armistice is to bring people together across nations through music, to promote peace and reconciliation in our world.
"Having been involved in WW1 commemorative events for the last four years, playing and inspired by the Wilfred Owen violin made by Steve Burnett, we wanted to start a movement that would leave a lasting legacy for the lost generation of WW1, and all wars and conflicts that have followed and still take place today. With the hope that their sacrifice and loss will not be forgotten.
"We believe in the power of music to cross divides and bring people together. I've written a composition, Armistice, which on 11 November 2018, 100 years after Armistice was declared, will be played by musicians across the world.
"From professional orchestras to solo musicians to school ensembles, we will all play Armistice at 4pm CET for remembrance, peace and reconciliation."
How to get involved
Musicians of all ages and abilities are warmly welcomed to join the global 'orchestra' on Sunday 11 November from 1pm-4:30pm using social media and the hashtags #iPlay4Peace, #ArmisticeConcert and #Concert4Cooperation.
You can join the Facebook group to speak with other musicians taking part here.
Further information on how to attend the concert at Craiglockhart Campus in person will be released soon and will be available here.
Find out more and download the musical score and listen to the MP3 version of Armistice here.