MP describes General Assembly as 'powerful witness' to the world
The Church of Scotland has much to contribute to society and people don't have to be Christians to "respect its advice", an MP has said.
Joanna Cherry QC said she fully endorsed the concept that the Kirk "did humanity" as well as God and decisions taken by the General Assembly this week bore a "powerful witness".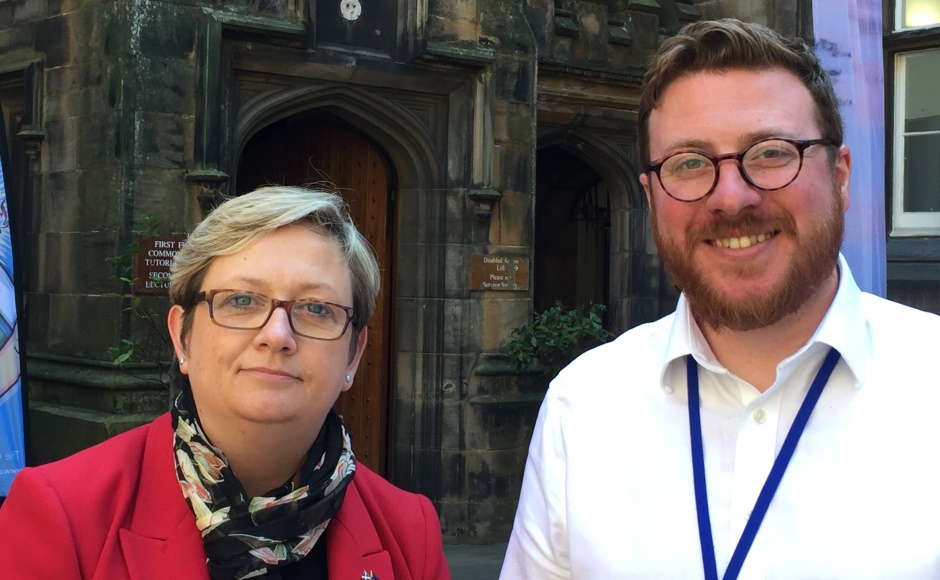 The Edinburgh South West SNP MP spoke out after Very Rev Dr Derek Browning expressed frustration that some organisations appeared to find it difficult to work with the Kirk because they "don't do God".
The former Moderator appealed to governments, charities and other organisations to engage with the Church because it possessed an abundance of expertise and resources to help change society for the better.
Miss Cherry said: "Governments, charities and other groups should work in partnership with the Church - you don't have to be a Christian or 'do God' in order to do that.
"You can be an atheist or an agnostic and still aknowledge the good work that the Church does in society.
"To respect the Church's advice, you don't have to be a Christian to think that the Church has something to contribute."
Impressed
Miss Cherry attended the General Assembly in Edinburgh yesterday for the report of the Church and Society Council, which is the political and social affairs wing of the Kirk.
She was invited by the Church's QC, Laura Dunlop, who was her devilmaster when she trained to be an Advocate, and hosted by Rev Michael Mair, minister of St David's Church in Broomhouse, which is in her constituency.
Miss Cherry, who is a Christian, said she fully agreed with the Kirk's steadfast position that it doesn't get involved in party politics.
"It is right for the Church to take a stance on issues that are current in politics such as Palestine and the position of EU nationals in the UK after Brexit," she added.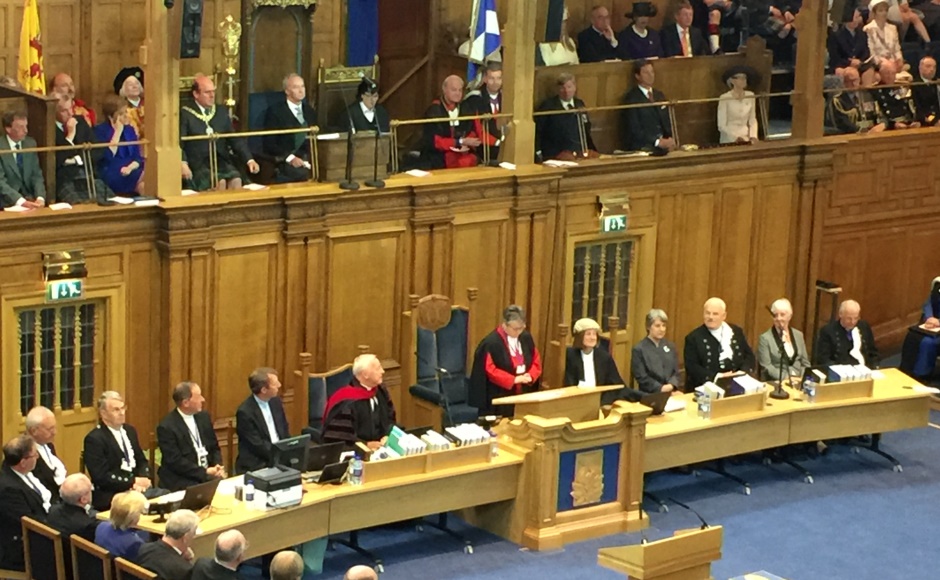 "It was really good to see the Church and Society report affirming the importance of protecting the devolution settlement from the consequences of Brexit."
Miss Cherry said she was very impressed by the content of the Church and Society Council report and the "incisive but very respectful" debate on a wide range of issues.
"I was particularly interested in the discussion about the future of Palestine and the unlawful killings in Gaza last week," she added.
"That is an issue that I have received lots of letters and e-mails from constituents about.
"They are really concerned about the British Government stepping up and condemning unlawful killing and pledging support for an independent investigation into human rights abuses.
"It was really great to see the General Assembly support that approach by acclaim.
"Equally, it was great to see the very strong stance on the rights of refugees and asylum seekers which is very close to my heart."
Miss Cherry said it was great for her, as a parliamentarian, to be able to refer to the stance the Church is taking on those topics.
"These issues are not party political, these are issues that everyone who cares about humanity should care about," she added.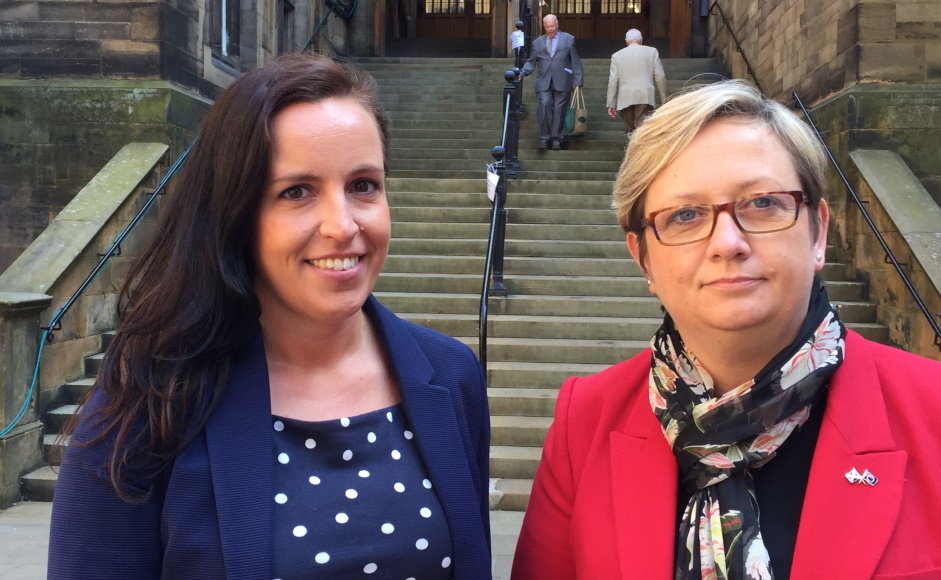 Miss Cherry said the Scottish Churches Parliamentary Office's "Meet Your MP" project was a "fantastic" initiative and one she encouraged all politicians to get involved in.
"It is great for the churches and the MPs," she added.
"In my experience, quite often the movers and shakers in communities can be located in faith communities so it is really important for parliamentarians to get to know them.
"People like Michael are at the heart of their communities and making change for their community."
Support
Miss Cherry said St David's Church was the place to be if you wanted to know what was going on in Broomhouse..
"Being invited to events by Michael has been a great way for me to get to know the local community," she added.
"He works very closely with the local primary schools and community centre on outreach initiatives.
"The church is a centre of activity and volunteering.
"When I was elected three years ago, Michael got in touch with me and has been a great support to me, offering prayers on occasion which I have really appreciated.
"For all candidates in an election, he will send round a nice message saying he is praying for us all."
Mr Mair described Miss Cherry as a "phenomenal" MP.
"She responds well to the requests of constituents and she turns up to community events which means people have a face to put a name to," he added.
"I am very grateful for everything she does for the people of Broomhouse."