More than 44,000 people sign petition to keep Christian brothers in Glasgow
Published on 16 July 2018
More than 44,000 people have signed a petition calling on the Home Office not to deport two teenage brothers from Scotland.
Somer and Areeb Umeed Bakhsh fear they will be killed by Islamic extremists if they are forced to return to Pakistan.
They have lived in Glasgow since their family fled the Muslim country in 2012 after their father was subjected to death threats due to his Christian faith.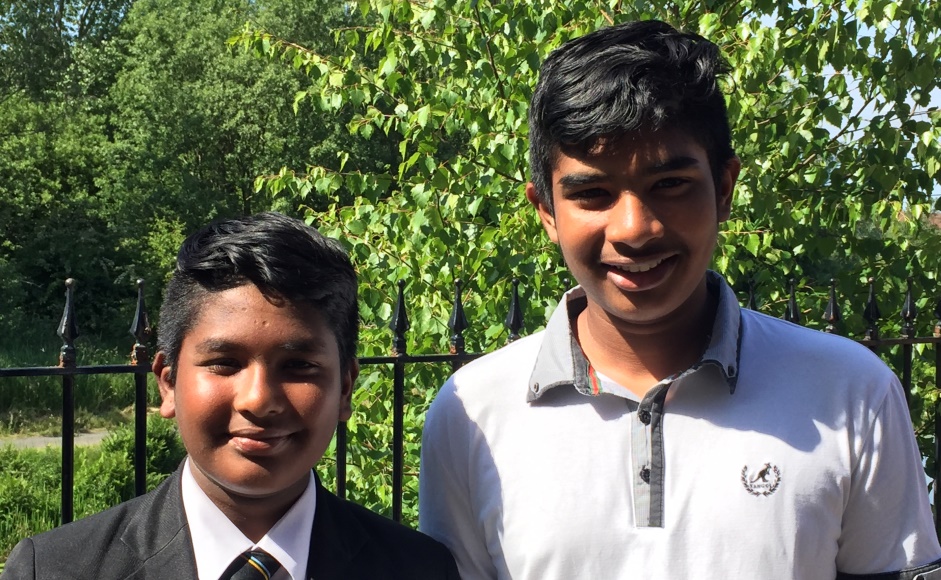 But the UK Government has repeatedly rejected the family's plea for asylum, largely because officials do not believe they would be at risk in Pakistan where blasphemy carries the death penalty.
The campaign to keep the brothers, who are 15 and 13 respectively, in Scotland has been backed by Right Rev Susan Brown, Moderator of the General Assembly of the Church of Scotland.
Cruel
She said it would be "cruel" to tear them away from their school and friends in Glasgow and send them to a foreign country that they left when they were nine and seven-years-old.
The Bakhsh family's case has been taken up with the Home Office by Paul Sweeney, MP for Glasgow North East, and Bob Doris, MSP for Glasgow Maryhill and Springburn.
Mr Sweeney said "we must not fail these new Scots" and Mr Doris said giving the family permission to stay was the "right and humane thing to do".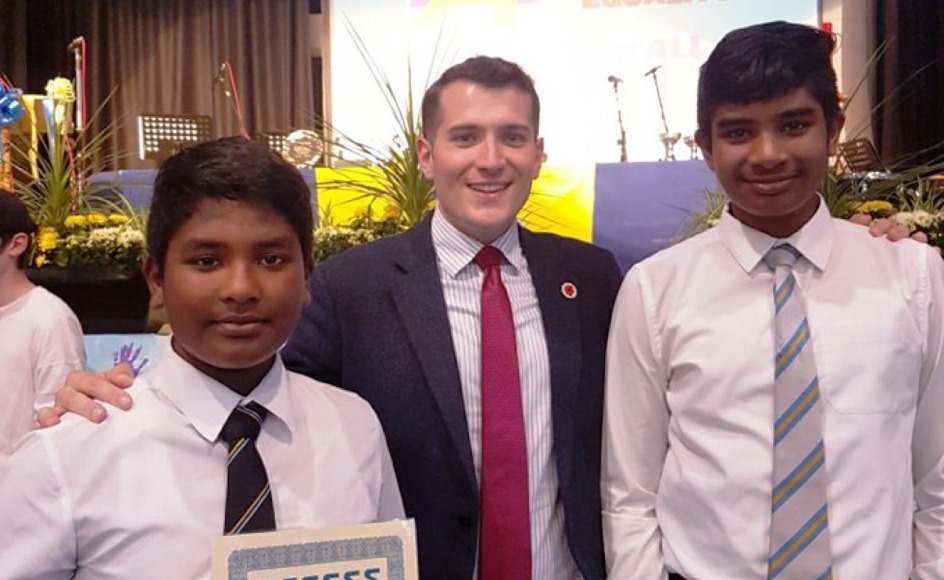 Maqsood Bakhsh and his wife Parveen decided to flee to Scotland after the murder of two Christians who were gunned down outside a court, while in police custody, in the Pakistan city of Faisalabad in July 2010.
He claims the people responsible for their deaths know exactly who he is and would kill him and his family if they had the chance.
Welcome
Mrs Brown said: "Tens of thousands of people want their names to count in the campaign to allow the Bakhsh family to stay in Scotland.
"This is a family who call this country home and the uncertainty they are living with is cruel."
Mrs Brown said the Christian faith calls on its followers to take care of the stranger and the foreigner, especially the vulnerable.
"Scotland used to be a place renowned for its welcome," she added.
"We need to make sure that reputation is preserved – especially when it comes to those who have nowhere else to turn to."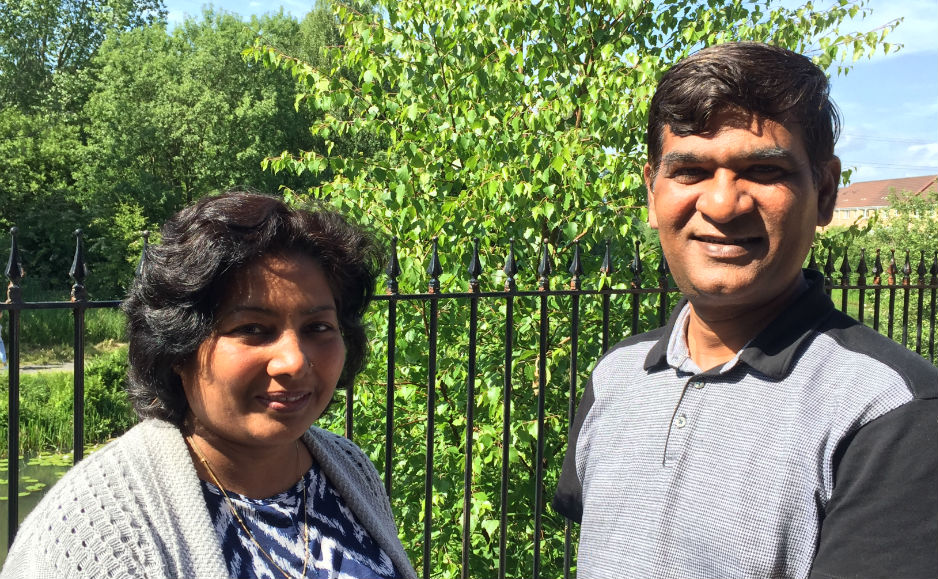 Mr Bakhsh, 50, an elder at Possilpark Parish Church in Glasgow, said it was "amazing" that so many people have signed the 38 Degrees petition to date.
"We are thankful to each one of them because it is not easy to cope with the situation that we are facing," he added.
Mr Bakhsh, who was a data analyst in Pakistan and has two masters degrees, said it is "extremely frustrating" to have been banned from working for more than six years.
"Continuous waiting and uncertainty is giving us mental stress and I have lost 13lbs in two months," he added.
"My wife is taking antidepressants and our children become distressed when they see us stressed.
"Despite all these difficulties, kindness of our friends and their love has kept us going."
Dreams
The petition was started by Rev Linda Pollock, minister of Possilpark Parish Church.
"It is very heartening that so many people agree that it would be an utter travesty if two naturalised Scottish boys who have so much to give to our country were deported to a foreign land that is alien to them," she said.
"Support for this petition reflects the will of ordinary people who have humanity and natural justice running through their veins.
"We ought to be nurturing these youngsters, who still have so much to offer our community, not placing them in an unbearable situation where they are publicly begging for life.
"It feels as if Somer and Areeb are being treated not as boys, alive with hopes and dreams, but as numbers on a list."
The family have exhausted the appeal system as it stands and face turning to the courts if they can raise money for legal costs.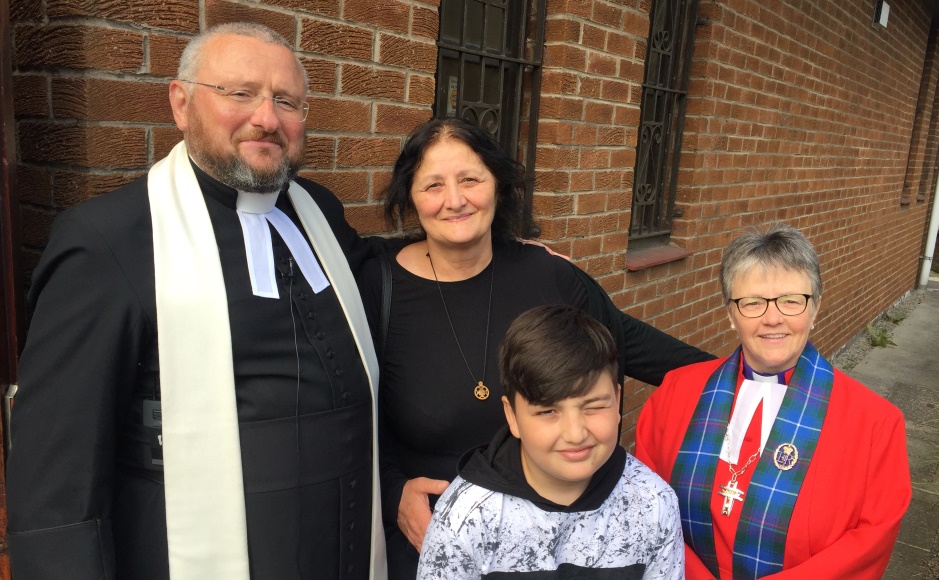 Mr Sweeney said he was "really pleased" that so many people have pledged their support for the Bakhsh family.
"Despite Theresa May's best efforts to create a 'hostile environment' for migrants, the people of Glasgow clearly have different ideas," he added.
"I know our community will pull together to assist any fundraising effort to pay any legal costs associated with this case, but it should never have come to this.
"The system is failing, but we must not fail these new Scots."
Humane
Mr Doris said he has written to Home Secretary Sajid Javid, arguing that there is a compelling case for the Bakhsh family to stay in Scotland.

"It's appalling that yet another family who are a real asset to the communities I represent face being deported from Scotland," he said.
"Not only do the Bakhsh family have a very real fear of religious persecution if they are sent back to Pakistan, but the family's two sons, Somer and Areeb, are settled and excelling at school.
"Allowing the family to stay is not only the right and humane thing to do, it's also in our nation's interests.
"Given Scotland's ageing population we need more skilled and talented young people, not less.
"I hope the Home Secretary's response to my letter will be both compassionate and pragmatic."