Moderator visits "inspirational" Go For It projects
Published on 28 March 2018
The Moderator of the General Assembly has praised three "inspirational" Go For It funded projects operated in the Presbytery of Edinburgh area.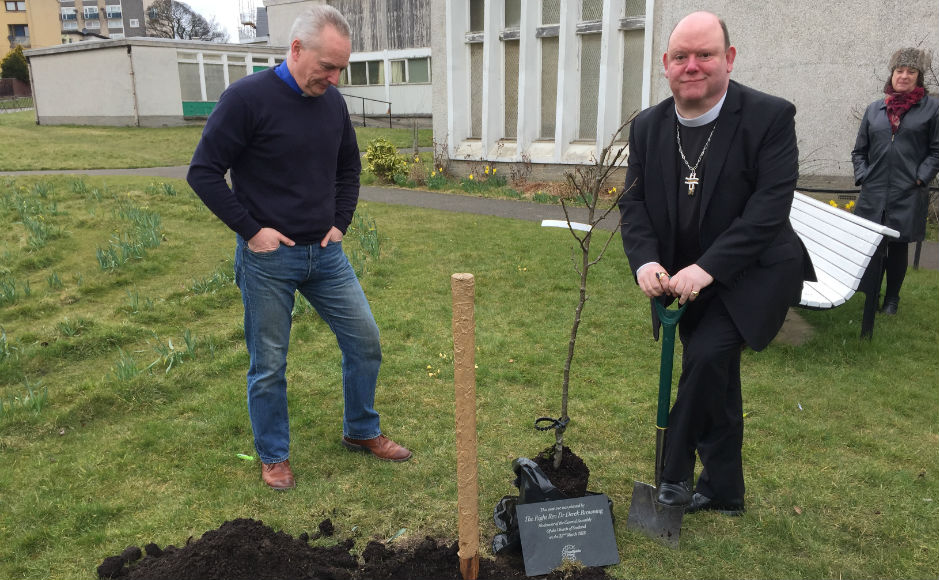 The Right Rev Dr Derek Browning spent a day visiting churches and projects in the Muirhouse, Duddingston and Clermiston areas of the city.
Commenting on the Go For It fund Dr Browning said:
"The projects I visited in Edinburgh, each one of them inspirational in their own right, all started with an idea which has grown and transformed the lives of the churches and the communities they serve.
"Go For It is a jewel in the life of the Church of Scotland and any church seeking to serve its local community can tap into its resources of money, training and support.
"You do not have to be a Priority Area to be able to receive a grant.
"I encourage all churches to make a step in faith - the Go For It Team is there to help."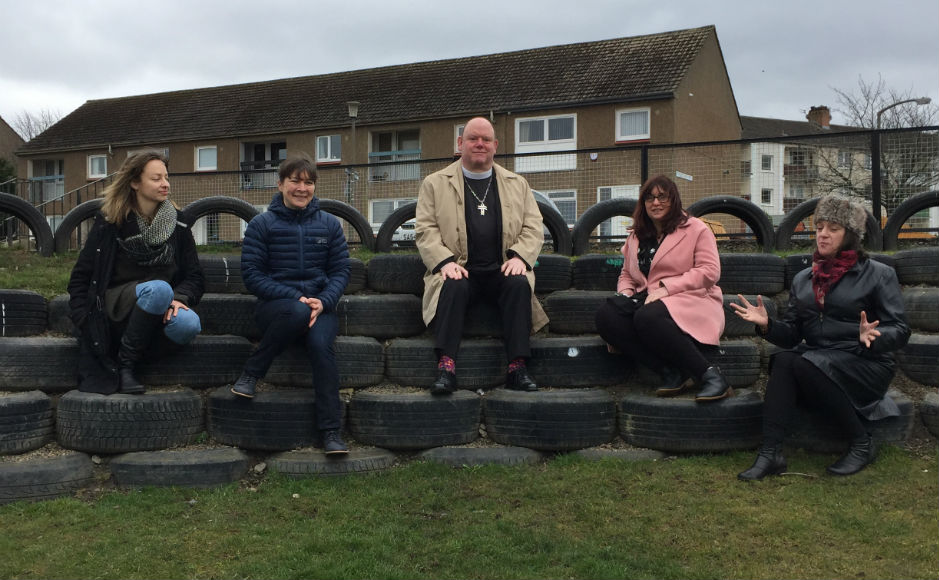 The Centipede Project
The Centipede Project, which is based at the Old Kirk and Muirhouse Parish Church, has been funded by Go For It since 2011.
Through activities as diverse as art installations, vegetable growing and even building an amphitheatre on a brown-field site, the Centipede Project has brought the community together.
Liz Gardiner, Project Manager of the Centipede project, said: "The church is a huge resource both in terms of the building, the land around it and the activities that run here."
A display of artwork created by local children in Muirhouse, which features paintings of vegetables created using natural dyes, will be exhibited at Edinburgh's Royal Botanic Garden in June.
Artist Natalie Taylor said that each project has been aimed to celebrate the people of North Edinburgh.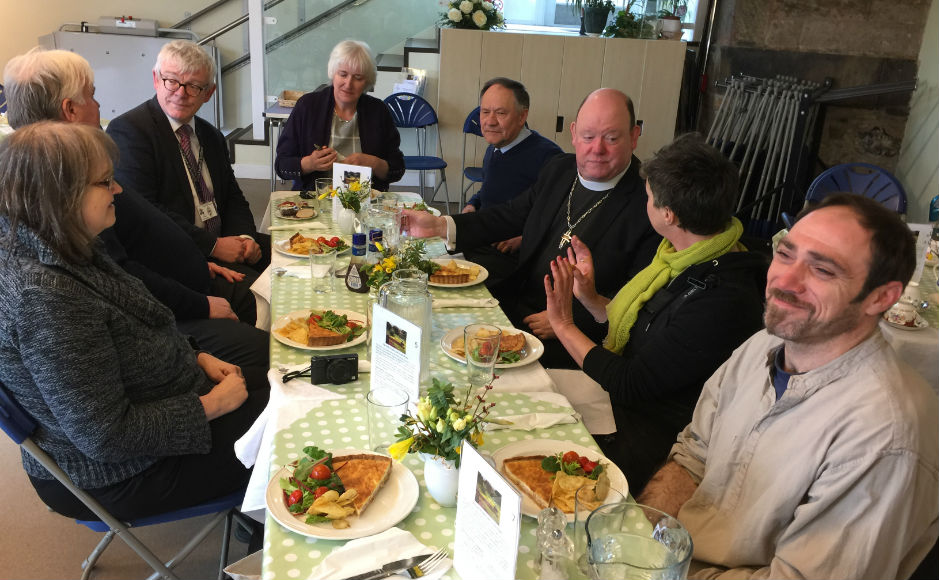 Duddingston Kirk Glebe & Café
At Duddingston Kirk, Dr Browning experienced at first-hand the hospitality of the garden café, which was set-up using Go For It grant money and overlooks the Glebe, which is another beneficiary of the fund.
Their first application to Go For It was rejected but a second more ambitious proposal was accepted.
Duddingston Kirk minister, The Rev Dr Jim Jack, said: "It came about at Bible Study.
"We had four acres of Glebe land.
"We didn't know what to do so we looked at gardens in the bible.
"Each garden in there has a purpose - a place to mourn, a place to celebrate, a place to play, a place to dance.
"The first thing we looked at was a place to mourn and within a year we had 140 memorial trees."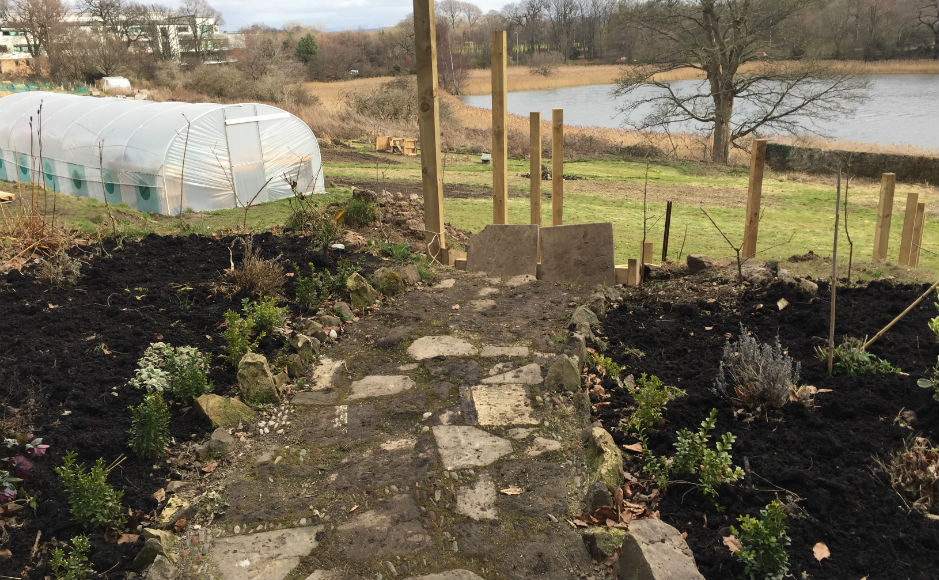 An elegant sculpture of a vine, which people mourning loved ones can add vine leaves to, has been installed to prevent the area from becoming overcrowded.
Glebe volunteer and college lecturer, Duncan Cleary, summed up the site at Duddingston Kirk
He said: "It's a place of healing."
The FAST project
The final visit was to the FAST Project at Clermiston St Andrew's Church in the west of the city.
Members work hard to engage with the local community, including a brand-new newsletter delivered to 3,000 homes locally, a drama group, an after school club and a friendship group for people recovering from strokes.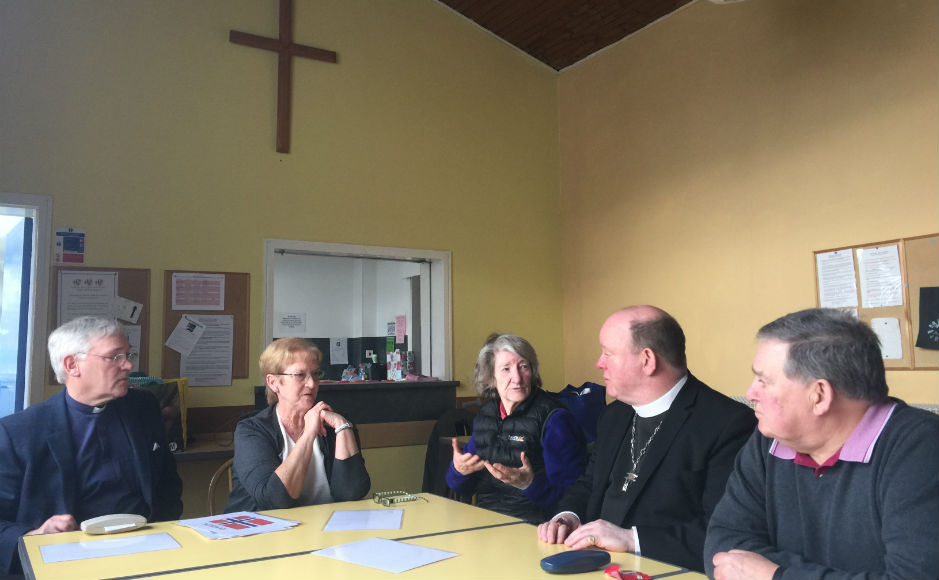 A visit to the friendship group reveals a surprising age range - 44-years-old to 70.
Group co-founder, Kay Macintyre, said, "It's about finding activities that encourage speech.
"Sometimes people need help with their confidence speaking in public."
Go For It support has allowed St Andrew's Church to employ Eric Jackson as a dedicated Community Development Officer.
"We looked at what we have - a large hall", he said.
"There's no creative space for the community locally, so for the last year we've done up the hall."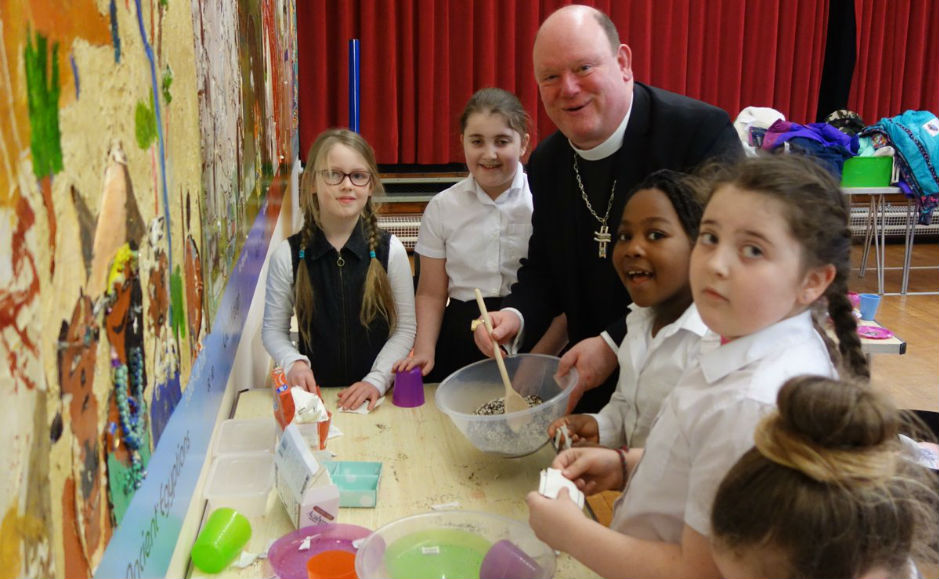 Having joined the group Eco Congregations Scotland, one of the congregation's future ambitions is to become experts on "Green" issues in the community.
Take your first step to project funding by contacting the Go For It Team.
Find out more information on Go For It