Moderator pays tribute to Islay war dead
The Moderator of the General Assembly has paid tribute to hundreds of American soldiers and crew who lost their lives in two separate ship wrecks off the coast of Islay a century ago.
Right Rev Dr Derek Browning said a special prayer at a commemorative service in Port Ellen, which also recognised the valiant rescue efforts by islanders to help survivors.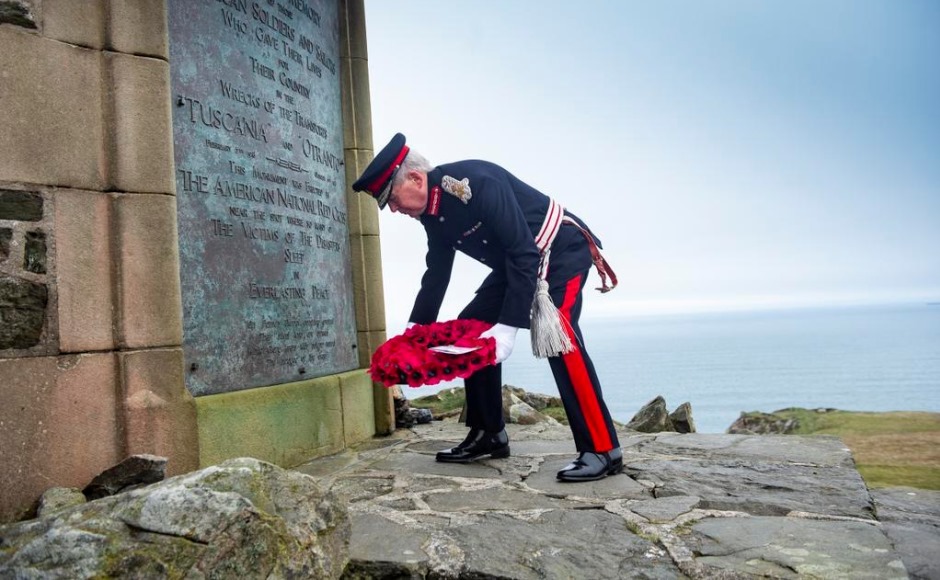 The WW100 Scotland National Day of Remembrance event also paid tribute to more than 200 Islay men who died during the Great War.
Dr Browning said: "In times of remembering, it is important to acknowledge the losses suffered but also to look to the heroism and kindness that arose from tragedy.
"It is hard to look for light and hope when the bitterness of war and death seem so dominant.
"But it is light and hope that ultimately mark the events on and around Islay 100 years ago."
Rescue
Carrying over 2,000 US Army personnel to join the battlefields in Europe, SS Tuscania was on its way from New Jersey to Liverpool when it was torpedoed by German submarine UB-77.
It sank between Islay and Northern Ireland on February 5, 1918.
HMS Otranto sank near Machir Bay, on the west coast of the island, on October 6, 1918 after a collision with HMS Kashmir.
Many lives were saved after heroic rescue missions but hundreds of American troops and British crew members still perished.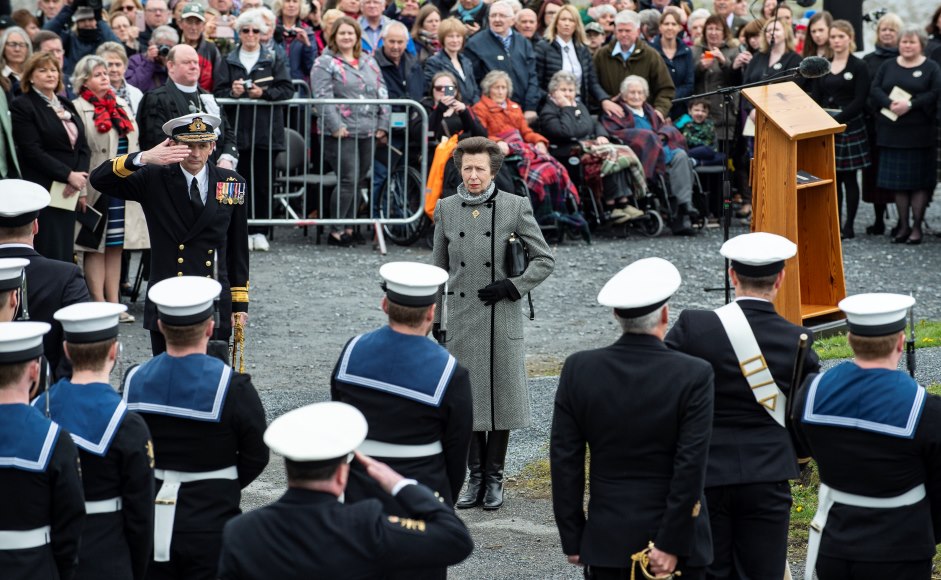 Around 210 from the Tuscania and 470 from the Otranto, with many washed up on the shoreline.
Islanders Jessie McLellan, Mary Cunningham, Catherine McGregor, Mary Armour, and John McDougall made a homemade Stars and Stripes US flag overnight so that soldiers aboard the SS Tuscania could be buried with honour.
After the war, the American bodies were reinterred at Brookwood American Cemetery and Memorial in Surrey or repatriated to the United States.
Private Roy Muncaster of the 20th Engineers (Forest) regiment in the American Army is the only US soldier still buried on Islay.
Kindness
The American Monument, a lighthouse-like stone tower which sits atop the Mull of Oa, was commissioned by the American Red Cross in honour of the dead.
The Islay made US flag was sent to President Woodrow Wilson and is now in the collections of the Smithsonian's National Museum of American History in Washington D.C.
But is has been returned to the island for the centenary commemorations and on display at the Museum of Islay Life.
Dr Browning said the kindness and compassion shown by islanders in 1918 must never be forgotten.
"They provided food, clothing and shelter to the survivors, without thought of repayment," he added.
"It remains an example of generosity and graciousness to people in need.
"In time of war, as in time of peace, it is the goodness of actions such as these that demonstrate humanity's truest qualities.
"This is why it is good to remember and better to play our part to make our world a safer, gentler and happier place."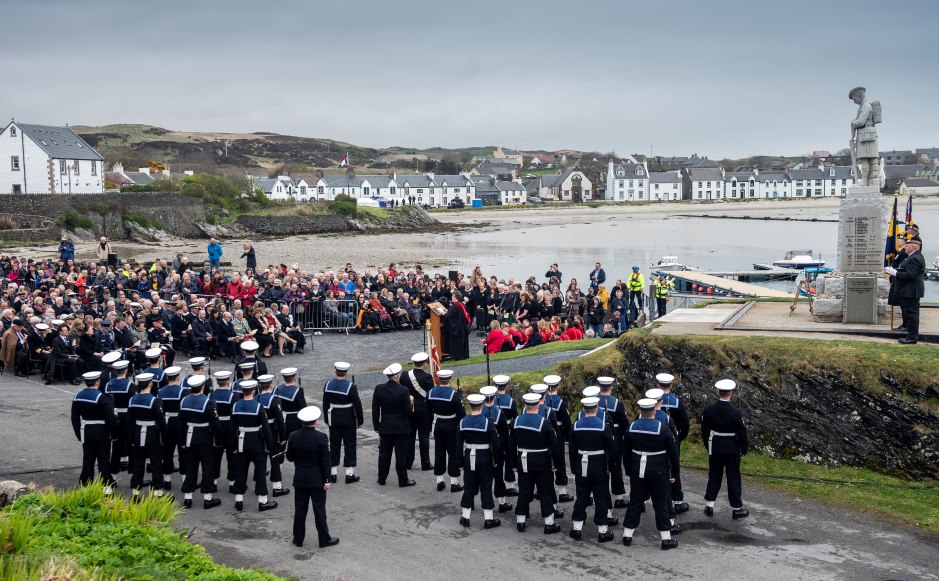 The service was attended by local people, descendants and US, German and French dignitaries.
Bonds
The Princess Royal, Cabinet Secretary for Culture, Tourism and External Affairs, Fiona Hyslop MSP, and Secretary of State for Scotland, David Mundell MP, were also present.
Richard Kurin, the Smithsonian's Ambassador at Large, said the homemade flag embodies an "amazing story".
"We are prouder still that the flag now returns home to be exhibited on Islay where it can invoke in the current generation an appreciation of how their forebearers so respected those brothers in battle who'd washed up upon their shores.
"It's a flag that exemplifies the long-standing bonds between the people of the United States and those of Scotland and the United Kingdom."
Professor Norman Drummond, chairman of the Scottish Commemorations Panel appointed to oversee the WW100 commemorations on behalf of the Scottish Government, said islanders had shown "compassion and courage at a time of great adversity".