Moderator backs citizenship call for orphan asylum seeker
Published on 19 July 2018
The Moderator of the General Assembly has backed a call to grant a 10-year-old asylum seeker permission to live in the UK permanently.
Right Rev Susan Brown spoke out after Bob Doris, MSP for Glasgow Maryhill and Springburn, urged Home Secretary Sajid Javid to grant full British citizenship to Giorgi Kakava and his grandmother, Ketino Baikhadze.
The Home Office has granted the pair permission to stay in the UK for 30 months but their supporters say the decision leaves them vulnerable and insecure as they anticipate having to go through yet another lengthy immigration process.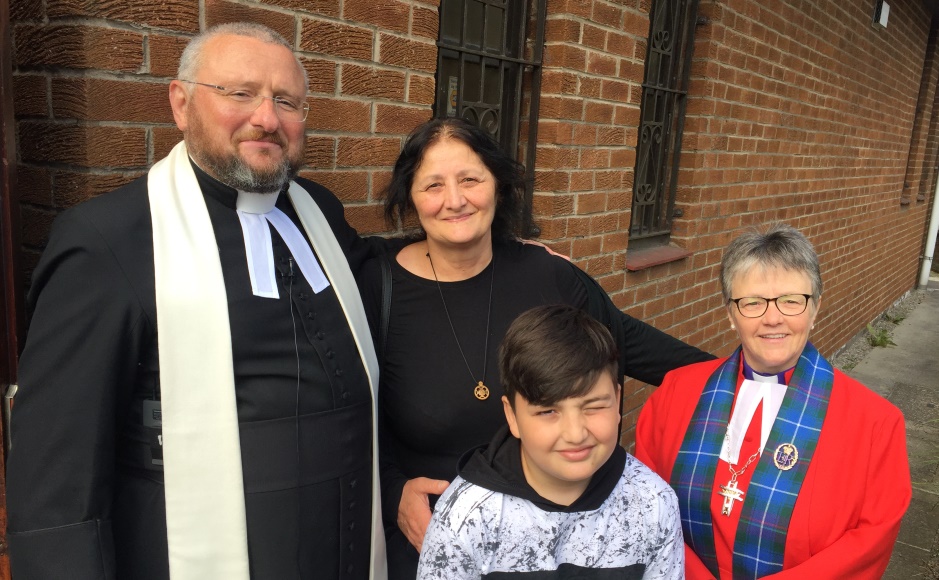 Giorgi was just three when he and his mother Sopio fled Georgia and sought asylum in Glasgow because his life was allegedly threatened by people his late father is said to have owed money to.
Stability
Sopio Baikhadze died in February after a long illness and Ketino is now his legal guardian.
More than 71,000 people signed a petition calling for Giorgi to be allowed to stay in Glasgow following fears for his safety if he was deported to what is effectively a foreign country.
Mrs Brown, who helped dedicate a tree in memory of Sopio at Springburn Parish Church in Glasgow, said: "No matter your politics, the needs of a 10-year-old child must be uppermost in our thoughts and actions.
"Giorgi only knows Scotland.
"He has been through enough.
"Let us offer him the stability, support and opportunity he needs and enjoy watching him blossom."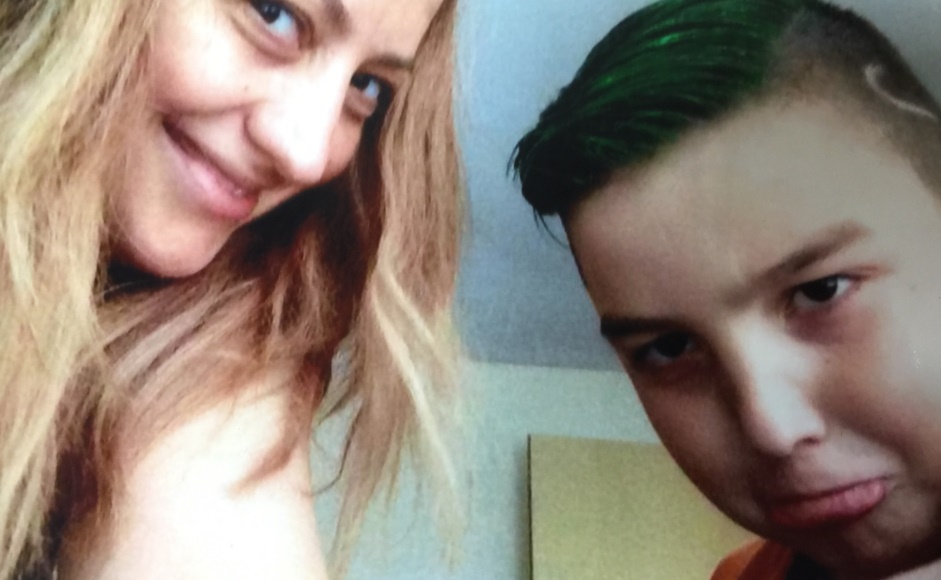 Mr Doris has written to the Home Secretary to urge his department to safeguard the boy's long-term future as a matter of urgency.
"While the temporary reprieve is welcome news, potential deportation threats - especially at such a young age and at such a crucial stage in his education – should not hang over Giorgi and his grandmother," he added.
"It leaves them vulnerable and insecure as they anticipate having to go through yet another lengthy process in two and a half years' time.
"Giorgi should not have to endure this uncertainty, especially at such a young age and at such a crucial stage in his education, in order to try and stay in the only country he has ever known as home.
"He has been through more turmoil, heartache and uncertainty in his childhood than most of us will experience in our entire lifetime – and the least that this country should do is provide him with the certainty that he needs."
Barbaric
The campaign to stop Giorgi from being removed from his home and deported is led by Rev Brian Casey, minister of Springburn Parish Church.
He said: "I agree wholeheartedly with Bob Doris and urge Home Secretary Sajid Javid to grant them both a permanent right to remain in the UK.
"Giorgi is a settled member of our community and is happy and comfortable studying at his school and being involved in a number of after school activities.
"To move him would simply be barbaric.
"Surely this isn't the country I know?
"The country I know welcomes people and nurtures them."
Mr Casey said the immigration system needs to be "overhauled".
"I have studied law and I couldn't make head nor tail of the letter Giorgi received," he added.
"It seems that obstacles are constantly put in the way of asylum seekers.
"Once the celebratory mood had died down, I realised that this temporary reprieve may be just that.
"A cynical attempt to kick the ball down the park and hope that in 30 months time they can deport them with impunity."
Paul Sweeney, MP for Glasgow North East, has made representations on behalf of Giorgi to the Home Office and raised the case with Prime Minister Theresa May in the House of Commons.
He has said he remains committed to the campaign.