Memorial tree planted for asylum seeker's orphan son
Published on 31 March 2018
A tree is being planted in memory of an asylum seeker whose death left her ten-year-old son an orphan.
Rev Brian Casey said the Austrian Pine sapling would provide the boy with somewhere to visit in the grounds of Springburn Parish Church in Glasgow to remember his mother.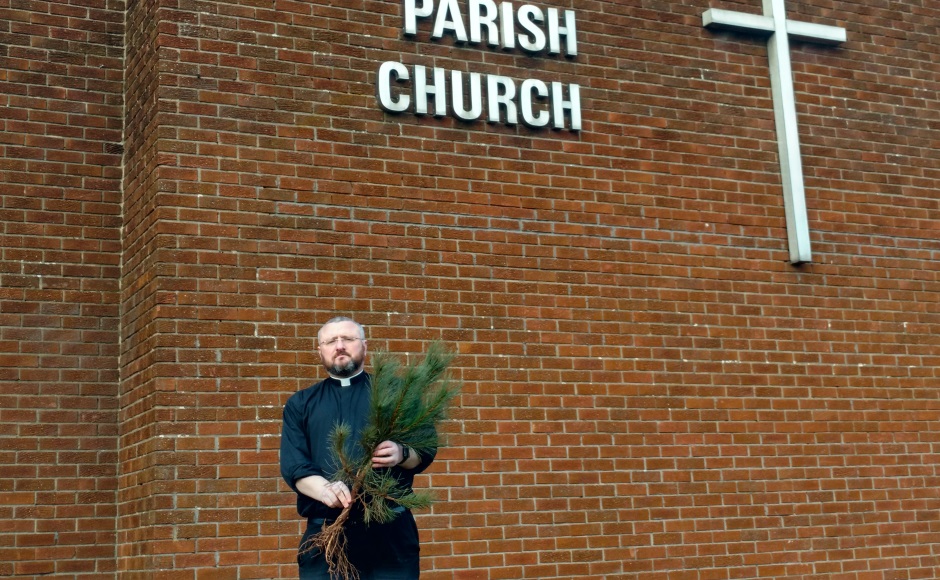 A dedication service is being held on Easter Sunday – nearly two months after the church held a community funeral for the 35-year-old, known only as Ana.
She was originally from Georgia and was awaiting the outcome of an appeal for asylum when she died of a long illness.
Mr Casey and Father John McGrath, parish priest of St Aloysius Church in Springburn, organised a Georgian Orthodox Church style-service and will lead the tree planting ceremony.
The Kirk minister said: "Ana's body was repatriated to Georgia and she was buried next to her father.
"So the sapling that will be planted in the church garden will provide her son with a place where he can go to remember his mum.
"The memorial also serves to raise awareness of all children in the local community who have lost a parent."
Mr Casey said the Springburn community continues to support Ana's son and the relative he is staying with locally.
He said the boy, who was born in Georgia but has lived in Glasgow since he was three-years-old, was still facing an uncertain future but "doing ok".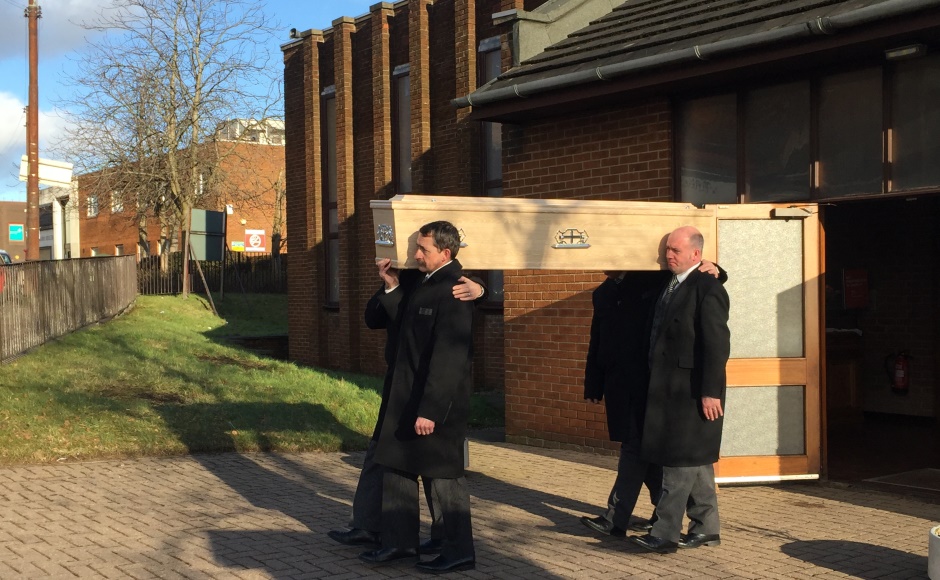 The lives of 140 people, aged between 11-days-old and 99-years-old who died in the parish in the last 12 months, are being celebrated at the service on Easter Sunday.
Hundreds of people are expected to attend and relatives and friends will be each given a Austrian Pine sapling to plant in a location of their choice as a lasting reminder of their loved one.
Mr Casey said: "This service is a chance for people to come together and realise that they are not the only ones grieving.
"It is about showing that grief is a process and there is no right or wrong place to be.
"It is a chance for our community of faith to show that we are there for people, not just in prayer but in action too."
Jesus Christ
Springburn Parish Church has held services on Easter Sunday in memory of people who have died for a number of years.
Asked why the church is giving people saplings, Mr Casey said: "People have often said to me that when they are scattering the ashes of a loved one, they have nowhere to go to remember them and speak to them.
"People can plant a sapling wherever they want and it will give them a focal point of somewhere to go."
Mr Casey said Austrian Pine trees were chosen because they are evergreen and represent the memory of a loved one who will be forever in people's hearts.
"For me, Easter is an appropriate time to hold this service because in Spring we see new life blooming - plants and flowers," he added.
"Jesus Christ rose from the dead on Easter Sunday and gave us the promise of eternal life."
The saplings were funded by Fosters Funeral Directors in Glasgow.
Church congregations across the country are actively involved in community efforts to help refugees settle into their new homes in Scotland.
The Kirk set up the multi-faith project Scottish Faiths Action for Refugees.
The Church of Scotland continues to speak out against the scandal of funeral poverty and is campaigning for an end to the postcode lottery of burial and cremation charges and the introduction of state assistance for those particularly in need.