Knitted angels to descend on Prestwick town centre
Published on 21 December 2018
Hundreds of tiny angels will descend on Prestwick town centre for the second year running.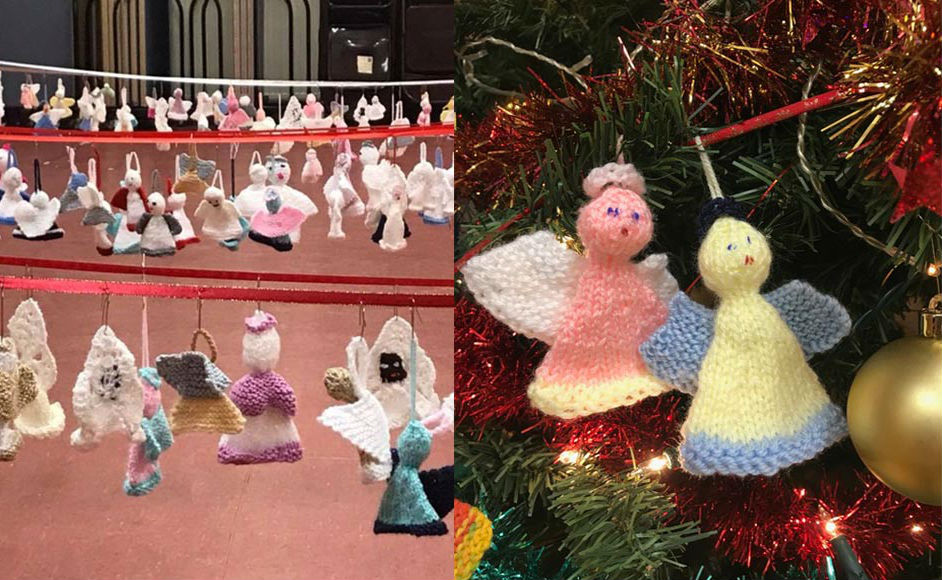 Each will have been carefully knitted and placed by the congregation of Monkton and Prestwick North Parish Church of Scotland in the run up to Christmas.
Good news
The heavenly messengers will be a reminder of the 'Good News' the angels brought when they announced the birth of Jesus.
People will be encouraged to post selfies with the angels on social media and use the hashtags #thanksfortheangel and #angelsinprestwick.
It's estimated that there will be more than 600 angels going out in the city centre at 5.30am on 22 December, the last Saturday before Christmas.
Last year around 520 of the knitted figures were left out in the town as gifts from the church, and all were soon snapped up.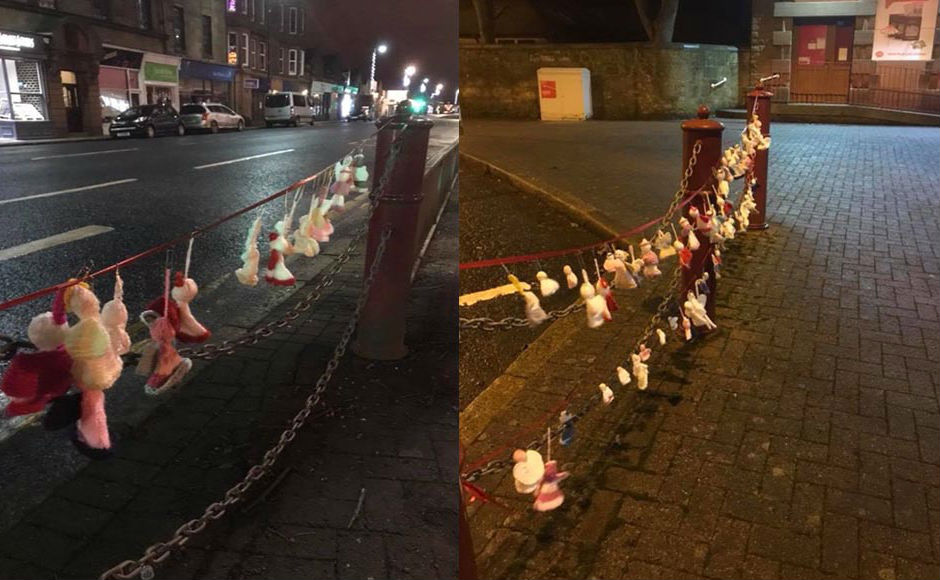 Encouraged by the "huge" response to 2017's effort, and the enthusiasm with which people took the angels home, the congregation has decided to do the same as last year.
Something different
Rev David Clarkson, who is the minister at Monkton and Prestwick North Parish Church said: "Every year we are involved with Prestwick Lighting Up and last year we wanted to do something different.
"One of our Elders suggested yarn bombing and after some discussion we came up with the idea of getting knitted or crochet angels which we would hang around Prestwick Cross in the early hours of the Saturday before Christmas.
"The idea was that they would "appear" overnight, bringing people news of the birth of Jesus.
"We left signs telling people they were gifts from the church and the line, 'Angels brought the Good News that Jesus had been born, and they still bring Good News.'"
"We hoped that this would be a fun way to bless people and to remind them of the true meaning of Christmas.
"We had complaints from people who did not get an angel, so this year we have reached out to other churches, and the wider community, to create more angels so more people are encouraged to consider the true message of Christmas."
For information on Christmas services at Monkton and Prestwick North Parish Church of Scotland go to their website.