Kirk employee scoops industry award
Published on 21 November 2018
A member of staff from the church offices has been rewarded for her hard work with a Charity Learning Award.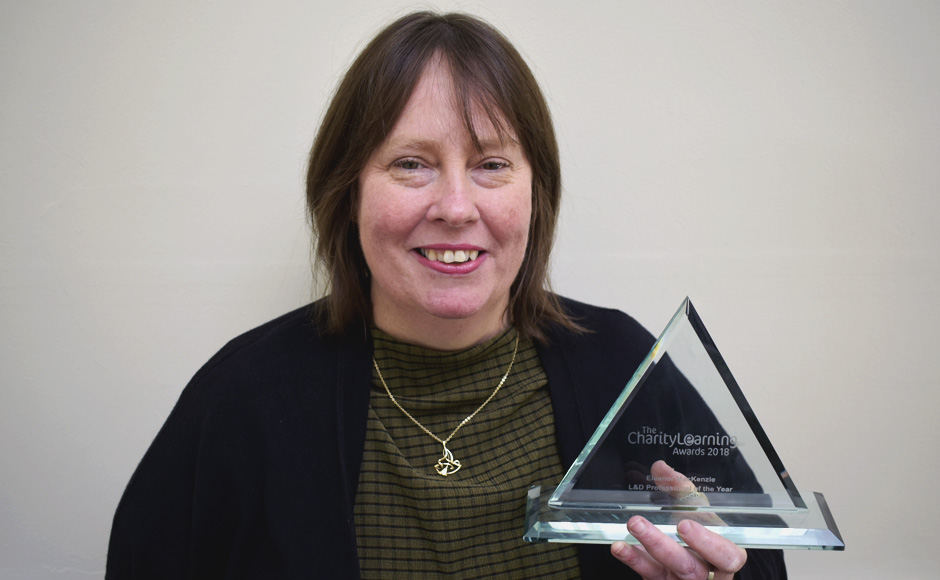 Internal Communications, Learning and Engagement Officer Eleanor MacKenzie won the title of 'Learning & Development Professional of the Year' at the awards ceremony held in London.
They cited her achievement of gaining 99% engagement on her learning management system (LMS), with all staff and volunteers completing the required eLearning.
In addition, Ms MacKenzie was recognised for the way in which her love for her job "really shines through."
"She spent time customising her LMS and carefully planned its launch, training champions, holding competitions and drop-in sessions.
"And she makes time to sit down with new starters to explain the resources on offer and the training required.
"She's a fantastic ambassador for L&D in the charity sector and a very well deserved winner of this award," the citation said.
Ms MacKenzie, who is also a church member and organist at Hamilton West Church of Scotland, has worked at the offices in Edinburgh for two years and said she was "delighted" to win.
Elaine McCloghry, Head of HR at the Church of Scotland, said: "We are very proud of Eleanor's achievements.
"Her role supports and enhances learning opportunities for staff and the introduction of the LMS has had a significant impact on the availability of such opportunities.
"Our staff have really engaged with this new platform and the award is a very welcome recognition for all of Eleanor's hard work."