Kirk elder cycles 700 miles around Scotland for charity
Published on 18 June 2018
An adventurous Kirk elder from Fife cycled nearly 700 miles in just 12 days to raise thousands of pounds for a mental health counselling charity originally started by the Church of Scotland.
Ed Christie biked from Dunfermline to Durness in the Highlands then looped down the east coast to Dunbar in East Lothian and back to Dunfermline between June 2-13.
The 54-year-old member of Gillespie Memorial Church in Dunfermline described the epic journey as an "incredible experience" to mark the 10th anniversary of Talk Matters.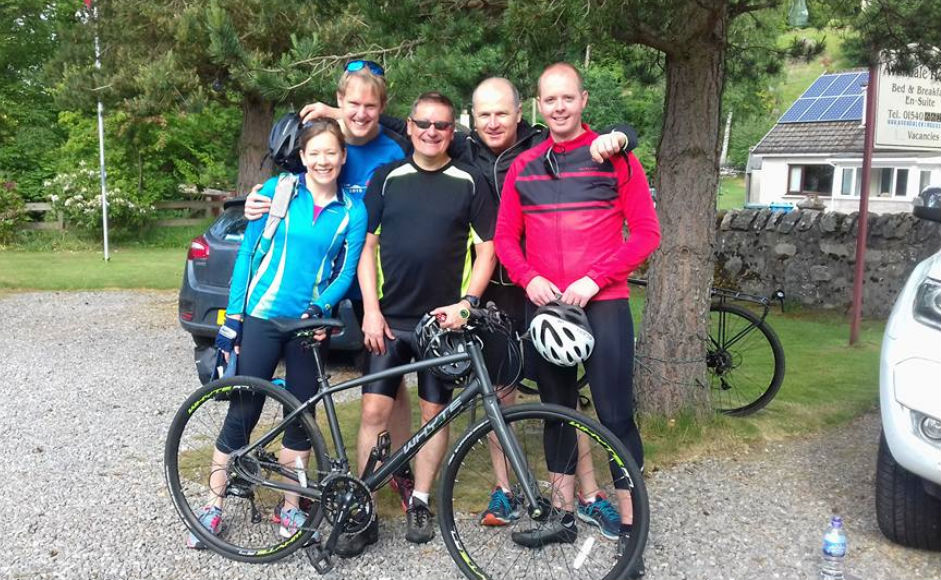 The organisation, which embraces the Christian ethos of acceptance, forgiveness, healing and love, supports people suffering from depression, anxiety, stress, anger and bereavement.
Mr Christie, who is the chairman of the Board of Trustees of Talk Matters, most recently born out of the National Counselling Service Fife, said: "Talk Matters provides a life changing service to thousands of people so it was a privilege to play a small part in raising much needed funds to support it.
"I qualified as a counsellor in 2010 and felt called to this kind of work after receiving the gift of counselling during a period of ill health a few years before then.
"I know that counselling can improve lives and even save lives."
Mr Christie said Talk Matters has two employees but the rest of the Trustees, counsellors and administrative team are volunteers.
He added that it costs £52,000 to run the project last year and 1,047 counselling sessions were provided.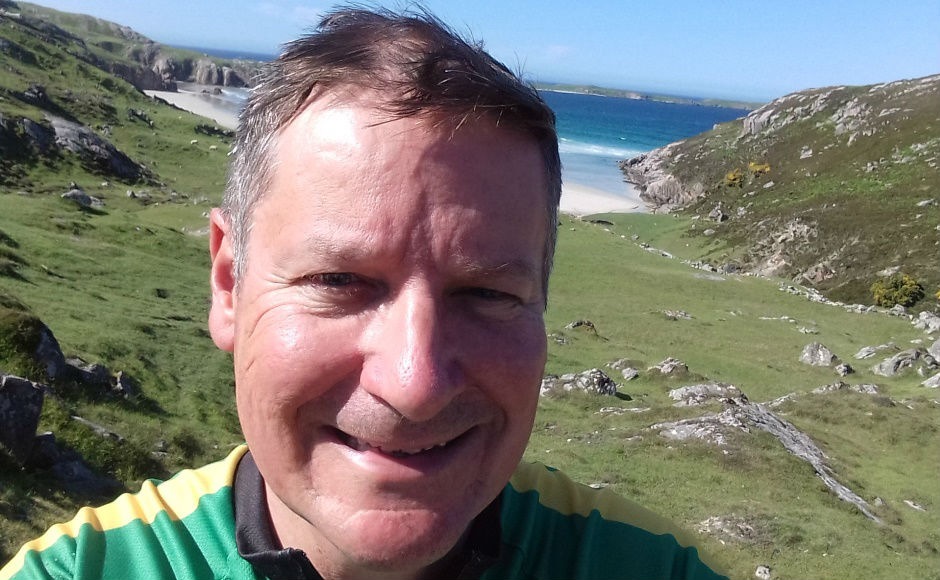 Mr Christie said: "We receive valuable grants which help us operate but there is a deficit between grants and the running costs .
"We meet this with donations from clients and by fundraising which is why I decided to cycle across most of Scotland and I have raised £2,484 so far."
Mr Christie, who works as a court lawyer with Dunfermline firm, Ross and Connel, said he enjoys cycling so it seemed like a good way to raise money for the charity.
The married father of two said: "I am an undesirable mixture of overweight but relatively fit.
"In preparation for the trip, I cycled about 70 miles a week for approximately eight weeks before."
Mr Christie said the trip itself was "arduous" but he only had to endure 45 minutes of rain in 12 days.
"The daily mileage of 58 miles was not in itself hard but the repetition of cycling this for 12 days mounted up," he said.
"I had three separate groups of cyclists who accompanied me at various points, finishing the last two days with my wife, Aileen."
Mr Christie said he and his team stayed in bunkhouses and Bed and Breakfast places along the route.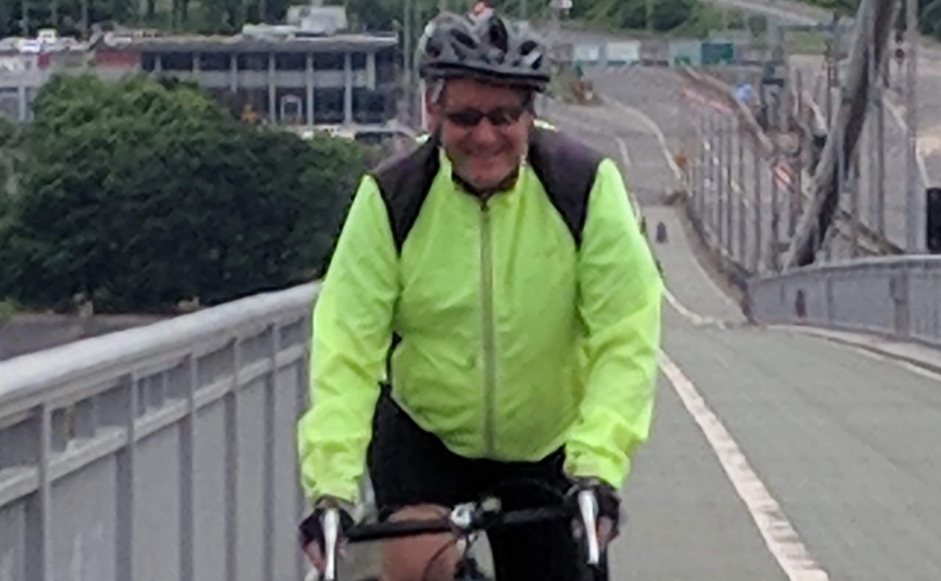 He is the co-ordinator of the Gillespie Memorial Church's Mission and Outreach Team and has a particular interest in projects which provide practical help to people in need.
Rev Mike Weaver, minister at Gillespie Memorial Church, said: "Talk Matters counselling services are close to my heart.
"Having studied for a post-graduate counselling certificate during my training for ministry, I know the difference having a trained listening ear can make at times of life where we are thrown off balance.
"Gillespie Church has a long history supporting the great work of Talk Matters, and we a grateful for Ed's sacrifice of time and energy, and for those who supported him on the ride and with sponsorship.
"We love him and honour him for his gesture of giving back and literally going the extra mile."