In Peru church member finds her Fairtrade Family
Published on 26 February 2018
To celebrate the beginning of Fairtrade Fortnight, we publish this account by Marjorie Clark, who last year retired from her post as co-ordinator of the World Mission Council HIV programme, of her visit to Fairtrade partners in Peru.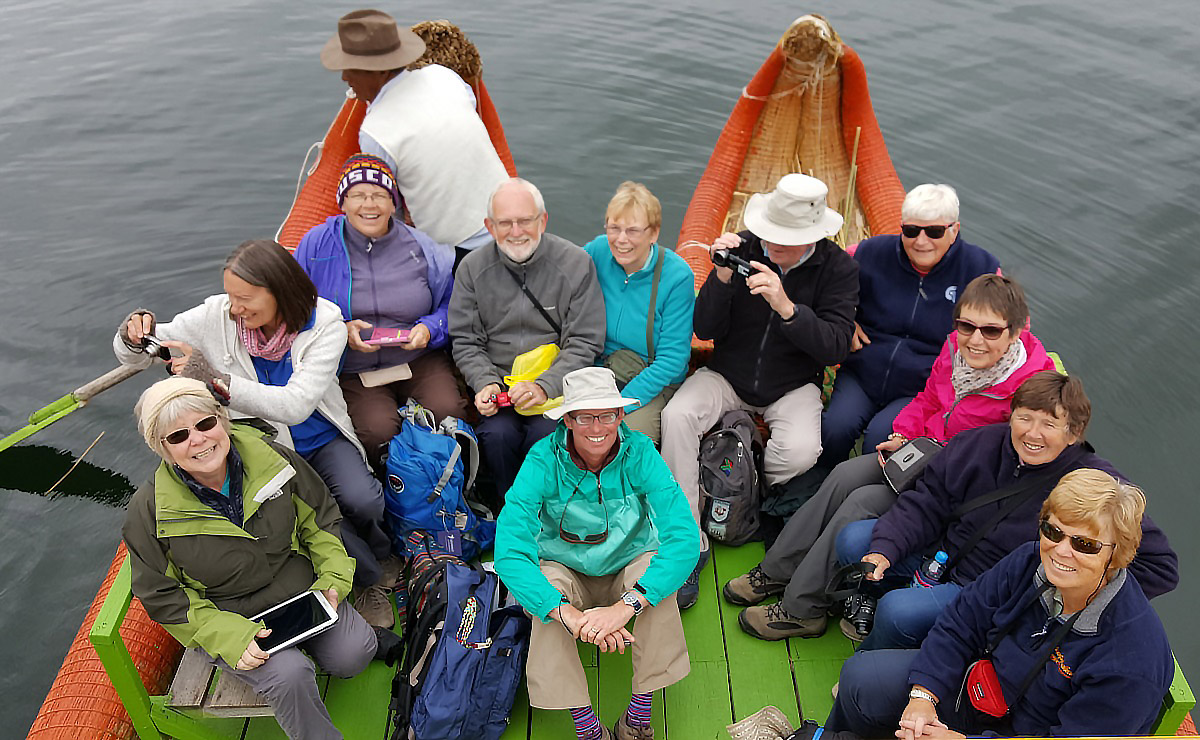 "Family" was the name our guide chose for our small group, and it was an apt choice. By the end of our 12 days together in Peru last September, we did feel quite related to each other. We had a common bond – our commitment to Fairtrade - which had led us all to book one of Traidcraft's 'Meet the People' tours, to visit some of the artisans who make the goods we all sell on our Traidcraft stalls here at home .
Our guide was Chino, a young Peruvian, intensely proud of his country and his Incan heritage, a fount of information about many things, and an excellent organiser. We visited the main Peruvian sites; starting in Lima, from where we flew to the beautiful city of Cusco, a city surrounded by hills at high altitude. From there we visited Machu Picchu, then over the Altiplano to Lake Titicaca, the highest lake in the world with its amazing reed islands.
Friendly Hands
But our main purpose was to learn more about the Fairtrade companies in Peru who partner with Traidcraft.
So, in Lima, we heard about Manos Amigos (Friendly hands), who work with 47 producer groups in 6 different areas of Peru. Its founder and guiding light is Jannina Meza, whom we discovered had visited Paisley during Fairtrade Fortnight last year! 90% of Manos Amigo's business is in ceramics.
We visited a small family firm in Lima, making literally hundreds and hundreds of nativity sets. The men mould and fire the clay pieces, and the women of the family paint them in typically bright colours. Manos Amigos is trying to encourage some diversification, as the market for such items is becoming pretty saturated.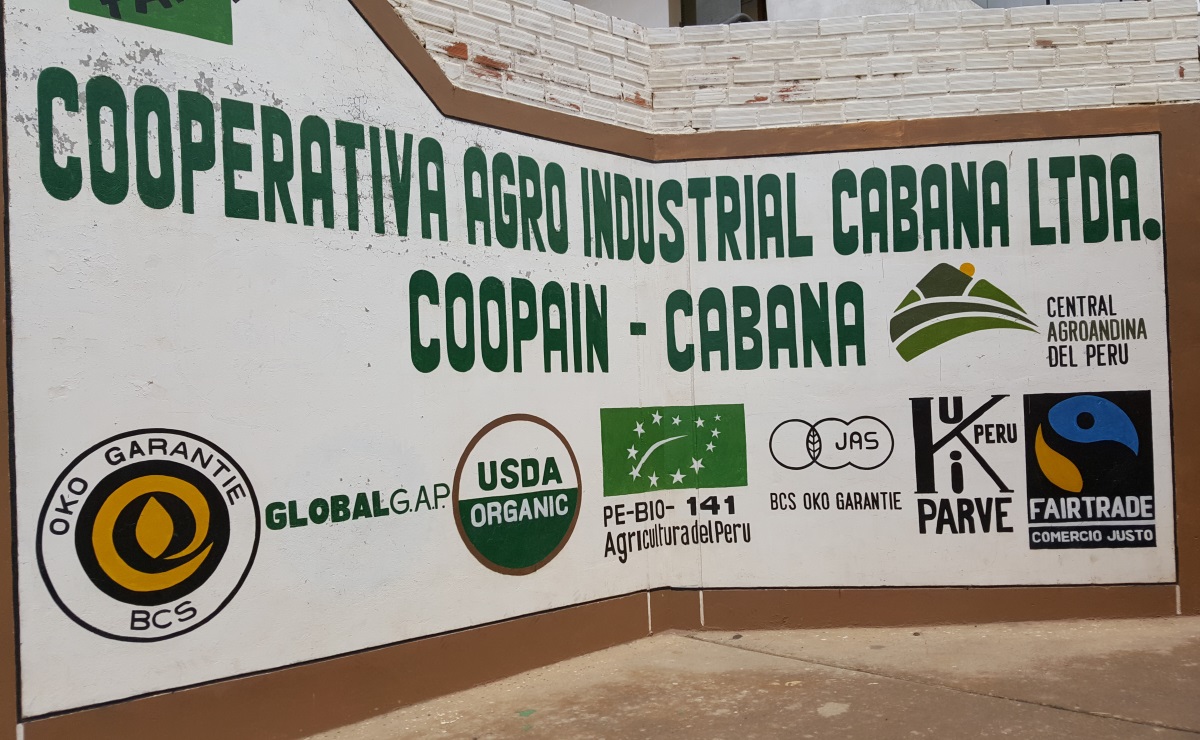 Visit to a co-operative farm
Visiting Allpa's Head Quarters was an eye-opener – Luis the manager showed us round the four-storey building, and told us of the many prizes they had won for innovation. The goods which they commission from their suppliers around the country are of a very high quality – cushion covers, shawls, wraps, beautiful wooden dishes, etc.
They also have apprenticeships; we watched a number of young men learning handloom weaving and knitting. Allpa provides a nursery for the children of its workers and gives workers a meal every day. See www.allpaperu.com
Near Lake Titicaca, we went to visit Coopain CABANO, a Cooperative growing and processing quinoa.
The farmers we met told us how, with the fair price they are now getting, and the Fairtrade premium they receive, they have been able to improve their farming techniques, using organic manure and natural pesticides. The quality of the produce has improved each year. There are now over 200 families within the Cooperative, and having a secure market has made a world of a difference to them.
We also enjoyed a home stay visit in a village, where the facilities were basic, but the welcome warm and sincere. None of us will ever forget the women who showed us how to spin alpaca wool, and encouraged us to buy some of their lovely scarves and woollen hats – we didn't need much encouragement. The trip was memorable in so many ways, not least the friendships made within our 'family', and all of us returned even more determined to promote Fairtrade with our own church families.
Read the latest newsletter from the World Mission council