Hamilton church embarks on half-million pound refurbishment
Published on 23 August 2018
A Hamilton church is embarking upon a half million-pound refurbishment, coupled to a new community outreach promoting music and the arts.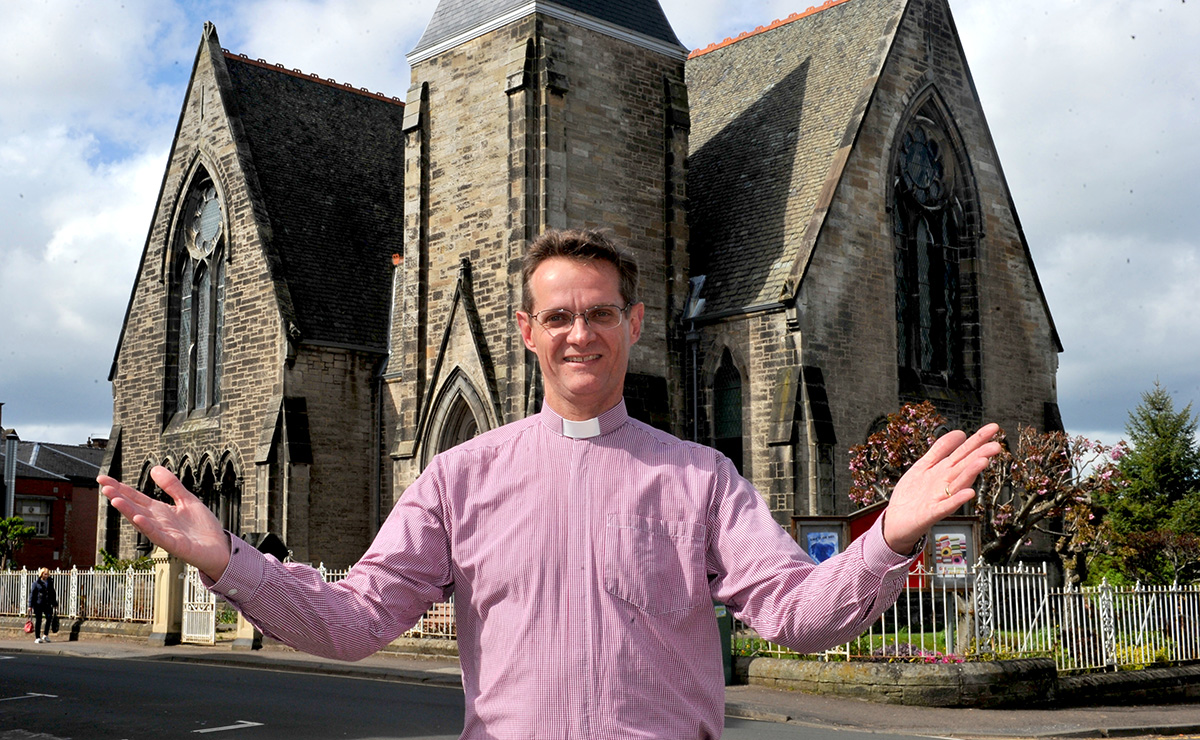 Cadzow Parish Church will soon begin an ambitious programme of much-needed repairs to their B-listed building. Works will include re-slating the roof, repairing stonework and providing much-needed maintenance on their stained-glass windows. Over the last 18 months the church has received a number of grants totalling £416,000. This, in addition to an ongoing fundraising programme in the church, will ensure that the building will be fit for use in the coming generations.
Among the grants is one from the Heritage Lottery Fund, which includes funding to develop an outreach in the Hamilton community dubbed the Cadzow Music Arts Centre (CMAC).
The minister, Rev Dr John Carswell, said: "We are developing the CMAC as a way of promoting organ and choir music in Lanarkshire with the express aim of encouraging existing choirs, holding organ recitals and opening up the church for organ instruction.
"Most especially though, we hope to develop new choirs and fellowship groups amongst marginalised members of our community (elderly, disabled, health issues, etc.)
"The benefits of singing for improving physical and mental well-being are well documented so it is our hope that we can reach out to folks who might not otherwise have the opportunity to engage in such a group.
"Additionally, the CMAC will be a way for us to connect with partner organisations in the community who have similar aims of promoting community engagement and enabling wide participation with individuals who might not otherwise have any connection to the church."
The HLF funding has already provided for renovations within the church, the development of a new church website, the purchase of a fire-proof safe for heritage documents, volunteer training seminars, and the hiring of two part-time staff members to organise music leadership, social media presence and promotion of the CMAC.
Other funders include Viridor Credits, WREN, Baird Trust and Ferguson Bequest. "Much to the credit of the funding team, each grant application was awarded the maximum amount," added Dr Carswell.
Cadzow Parish Church, near the centre of Hamilton, was opened in 1877, one of a number of churches in the town built in the late 19th century in response to the expanding coal industry in the area. Halls were added in 1925, 1939 and 1961. The church has a Foster and Andrews manual pipe organ, which has recently been completely restored.
Dr Carswell says: "The CMAC is itself an ambitious project and alongside the building works it will make for an interesting twelve months as we work through the 'delivery phase' of our HLF grant."
This article was originally published in the September issue of Life and Work magazine. Read more stories from Life and Work magazine here.