Guild members honoured for 675 years of service
Published on 8 January 2018
A group of Perthshire women have been recognised for giving 675 years of service to the Church of Scotland Guild.
Special long service certificates have been presented to the 17 women, who are members of Redgorton and Stanley Parish Church.
Local Guild president, Alison McGregor, who has served for 36 years, said the recognition was richly deserved.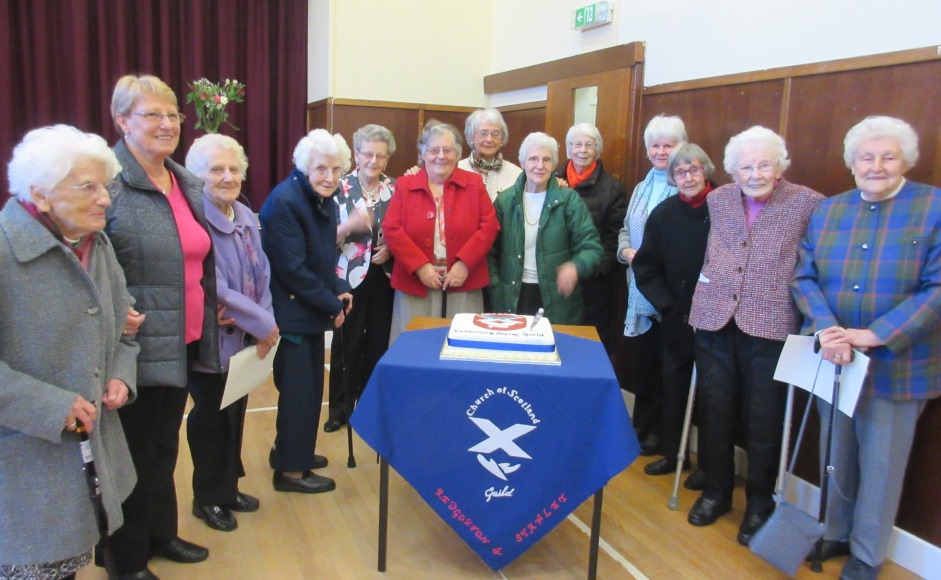 "Over the years, these ladies have given gracious, dedicated service to the Guild and most of them have served on committee more than once," she added,
"Many of them are past presidents and some have served on Presbyterial Council.
"They are all well known in the community and are, or have been, involved in many aspects of life in our villages.
"The ethos of the Guild has spilled out and spread through all parts of the church and village life."
Honour
Ms McGregor said some of the women have served many years on the Kirk Session.
"Whose we are and whom we serve has great meaning here," she added.
Personally, being part of this Guild has been an honour."
Meanwhile, long service certificates were presented to Guild members of Dyke and Edinkillie Parish Church in Moray.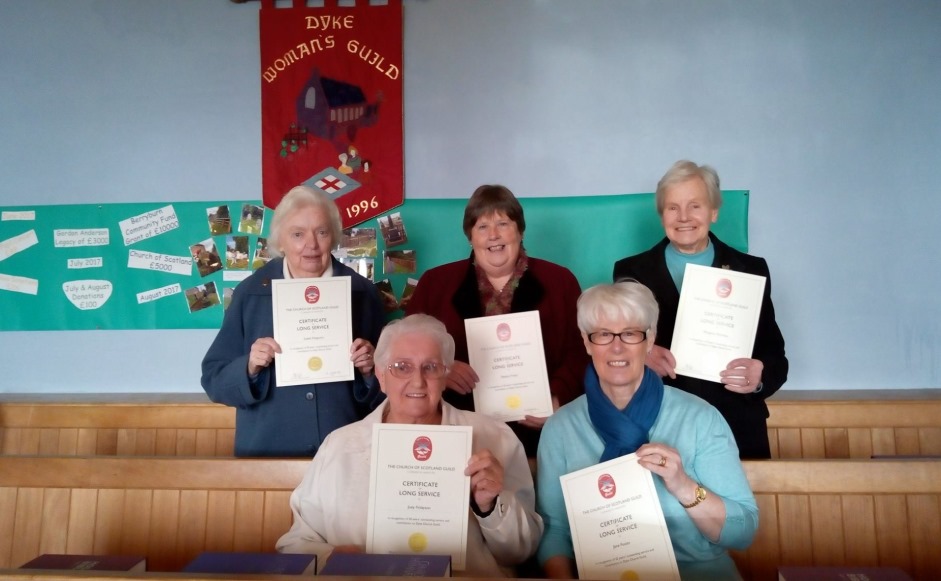 A Dyke Church Guild spokeswoman said; "A huge thank you goes to these ladies for all the work they have done over the years and their dedication to the Guild and its projects."
The Church of Scotland Guild is a movement which invites and encourages both women and men to commit their lives to Jesus Christ and enables them to express their faith in worship, prayer and action.
With around 20,000 members, it is one of Scotland's largest voluntary organisation.
From 2015 to 2018, the work, worship and focus of the Guild falls under the strategy: Be Bold, Be Strong!
All six of the current projects supported by Guild members relate to the theme of the three-year strategy. The current project partners are: