Govan congregation returns home in time for Christmas
Published on 23 December 2018
A congregation who have been unable to use their church for nearly four years have moved back into the building just in time to celebrate Christmas.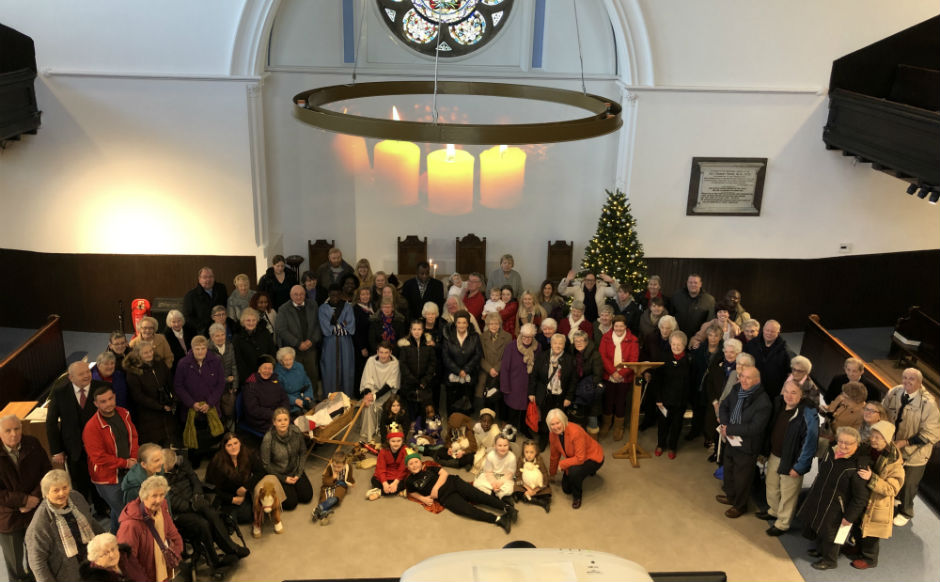 The newly refurbished Govan Cross was re-opened on Sunday 2 December, the first Sunday of Advent, with an "emotional" service.
Since opening the church has been a hive of activity. A sell-out 'Narnia Christmas Experience' has seen around 1200 children and adults welcomed through its doors in the first week.
The Govan and Linthouse congregation also organised an eye-catching 'yarnbombing'. Helped by local craft groups, they arranged for prominent statues around Govan to be dressed in handmade knitwear overnight.
Highs and lows
Poignantly, whilst the church was closed they also suffered the loss of their popular minister, Rev Dr Moyna McGlynn, who had been there for eight years.
Rev Eleanor McMahon, interim minister of Govan since 2017, said: "This is a congregation that's had to deal with many highs and lows over the last few years, but they have done so with great resilience, and faith.
"The service was fabulous- there was a lot of emotion- but we've settled back in quickly, enjoying the new space, heating and lighting. The AV projection in particular has been a big hit with the congregation. It's our new home.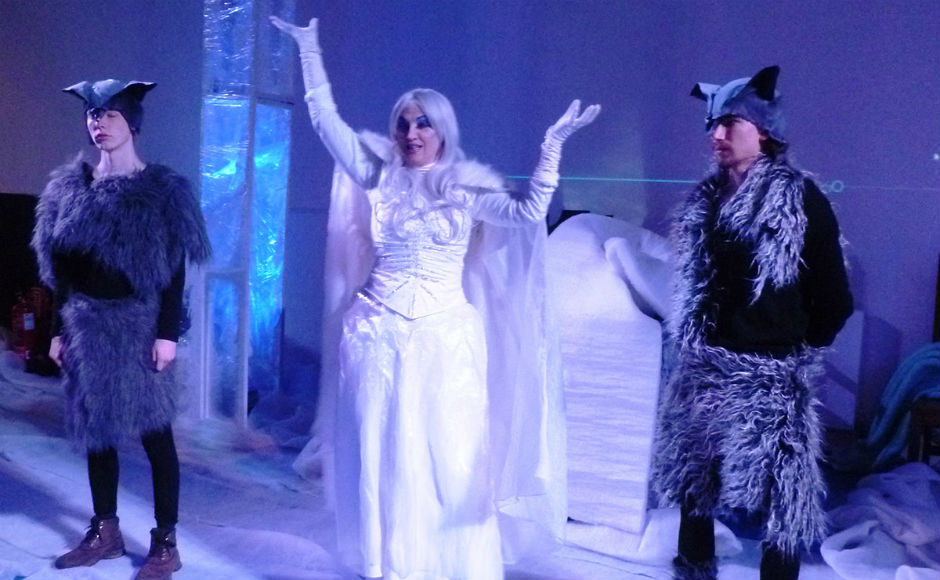 "We intentionally moved back in on the first Sunday of Advent, which gives a particular blessing to the celebration of Christmas this year.
"We had a lunch after the service using the new space and very much showed the adaptability of the building."
Fundraising
Govan Cross was closed in 2014 after rot was discovered, but the scale of the problem meant that instead of moving back in time for Christmas that year as planned they were forced to a large amount of fundraising.
This has been achieved with help from a number of sources including the Heritage Lottery Fund, Historic Environment Scotland, Viridor Credits the General Trustees of the Church of Scotland and the Scottish Churches Trust.
Speaking about the changes, Miss McMahon said: "There are some who felt that after earlier setbacks a return to Govan Cross could not be achieved, but here we are we are, with a building that is lighter and warmer, and a space that can be used creatively.
"We are grateful to all those who supported us in every way."
"Yarnbombing was a way to draw attention to the building and the Narnia event - it's created a lot of fun and comments!
"We're by the Govan Cross centre so as a church we are physically geographically very much at the crossroad of the community. We now can focus our attention on reshaping our mission and witness to the wider Govan community."