Go For It announces new grant funded community projects
The Church of Scotland's Go For It fund has announced its latest round of funded projects, with four new main grant recipients and seven continuation grant recipients making the list to receive a total of over £330,000 between them.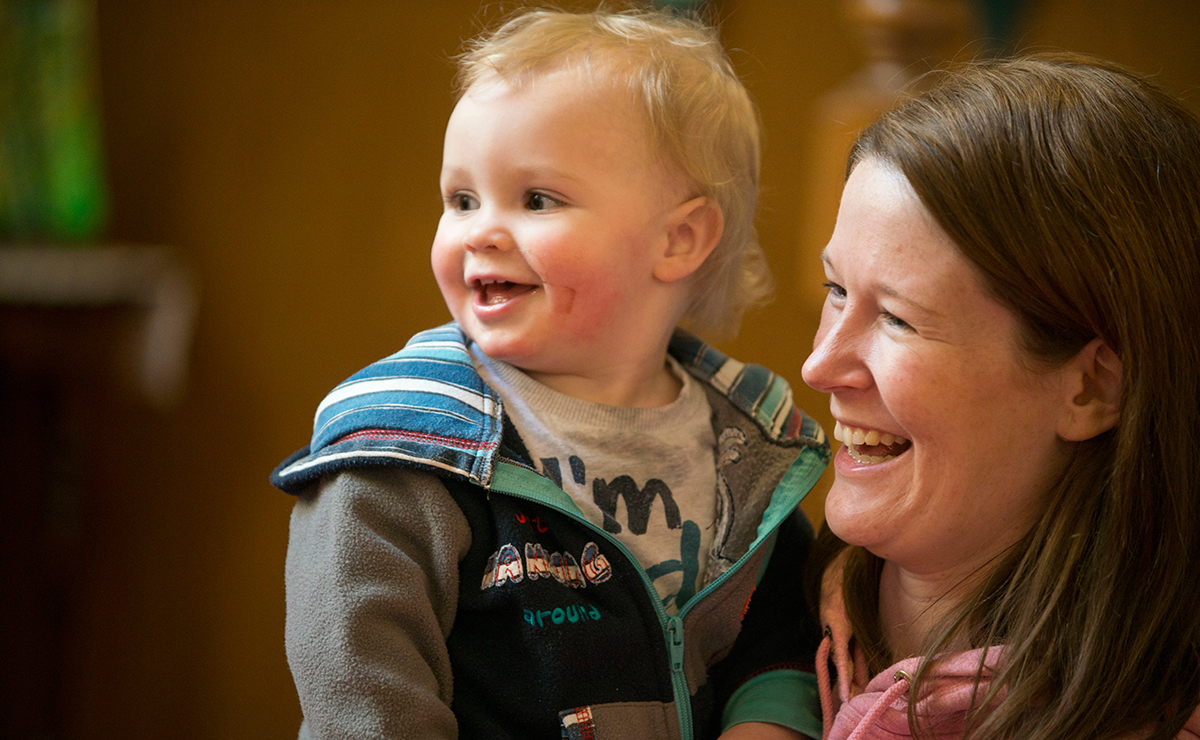 Go For It grants are enabling projects to deliver positive change, said David Williams, Go For It Fund Manager. "It is great to see churches running projects which transform church and community.
"These new grants cover a vast range of projects, from those meeting the needs of young families to those working with people with addiction issues, and from those caring for people who are in need due to poverty or isolation, to working with asylum seekers and refugees."
Funding change in churches and communities across Scotland
First established in May 2012, the Go For It fund's main focus is on funding change in churches and communities across Scotland. So far, over £5.2 million has been distributed to projects across Scotland and England since the fund's inception. Over time, it has encouraged creative ways of working which develop the life and mission of local churches, and are transformative for both communities and congregations.
The fund offers small grants, main grants and continuation grants to applicant projects, the funding amount of which is dependent on varying factors. A small grant allows projects to develop their initial ideas and test them out, and applications are assessed on a monthly rolling period. The maximum award available for a main grant is £90,000 over a three year period. Continuation grants are aimed at continuing the funding after the main grant period has ended, with a maximum of £40,000 provided over a further two years.
Any Church of Scotland congregation is welcome to apply. If you're a voluntary sector organisation or another denomination or faith based group, you're still welcome to submit an application, but evidence will be sought that you have a close working partnership with the Church of Scotland.
The chosen projects were judged on the five criteria listed below, and successful applicants had to provide evidence on how they were meeting at least two of these:
Meeting identified needs in the community
Nurturing Christian faith within and beyond the church
Tackling poverty and/or social injustice
Developing new ecclesial/ Christian communities
Creating work which is genuinely innovative and shares good practice with others.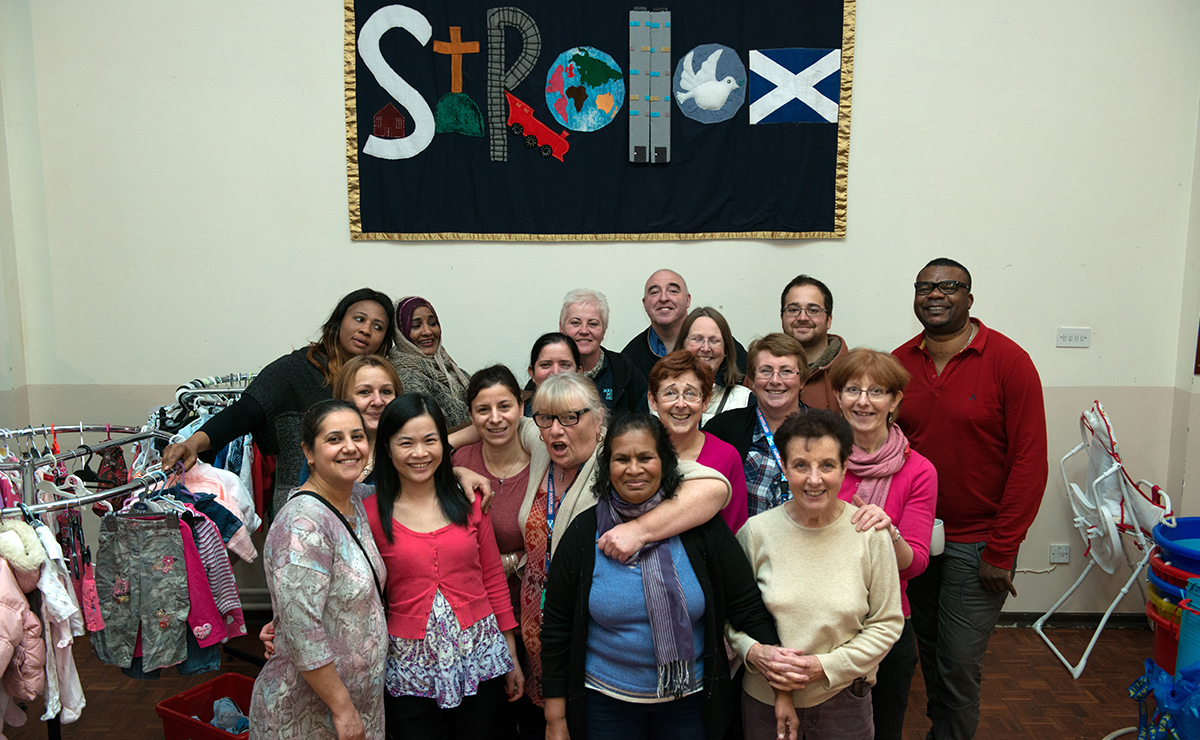 From supporting vulnerable people to running pre-school activities
With this new round of funding, brand new projects have been able to come on-board to deliver positive change within their communities. Maryhill Parish Church's We Make Maryhill project and Carrick Knowe Parish Church's In It Together project are just two of the successful initiatives which have been newly allocated main grant awards.
Here's the full list of the main and continuation grant recipients after the April 2018 round of funding, including what they aspire to achieve through their projects:
Main grant recipients
Marchmont St Giles' Butterfly Project
A "cradle to grave" project which has developed over many years to include a church centre with the provision of a café. The kirk session and congregation aspire to be at the heart of the community, providing activities via the centre to children, parents, older folk and the volunteers who enable it all to happen.
Maryhill Parish Church, We Make Maryhill
Working with vulnerable groups in their community, particularly older people who are isolated or excluded through poor health or social circumstances, and young people at a vulnerable age. Also working with all ages in the local community who want to develop their skills and spiritual lives through volunteering.
Carrick Knowe Parish Church – In It Together
To make a difference to children and their families living in the Carrick Knowe Parish by providing affordable family activities for those with young children, including cooking classes, community gardening, dinner and movie nights, arts and crafts, etc.
Sandhead Learning and Internet Centre Communuity Café and C.H.A.T (Computer Help and Tips)
Provide weekly community cafés located in various church halls. Here, people have the opportunity to discuss their digital needs in an informal setting with an option to take part in courses and being able to access the Internet and online services.
Continuation grant recipients
Stirling Allan Park South Church – Emerging Church Project
Building community and a feeling of belonging by providing community groups, such as pre-school Bairn's Rock, Wellbeing Choir, Jubilee lunch club (for those with anxiety and depression), film club and tea dances.
Castlemilk Parish Church – Castlemilk Carpenter's Workshop
Running drop-in workshops teaching traditional woodwork skills three days a week between 10am-3pm, and additional workshops with partner agencies on request. Also, to develop these activities into a social enterprise to increase sustainability.
Clydesdale Christian Youth Trust (2cytrust)
Developing new ways for the church to engage with young people, particularly by establishing activities in schools e.g. SU Groups, Chaplaincy, Youth Alpha, etc.
Lochee Parish Church – Community Support Project
The project supports people who are in recovery from substance misuse issues through 1:1 support, group work and the local initiative 'Recovery Friendly Lochee" via a Community Support Worker.
Formartine Youth Project (FYP)
Run a variety of groups from pre-school to school leavers including mainly music, Messy Church, schools support through chaplaincy and classroom work, Boys' Brigade, young people's group, youth clubs, Sunday School groups and partnership events.
St Rollox Community Outreach Project
Provide support to local residents, refugees and asylum seekers. Provide help and advice to those adversely affected by destitution and sanctions; assist those on low incomes and those who are lonely; to help new and existing migrants to improve language skills.
3D Drumchapel
Providing activities, events, workshops and groups to support local families, improving parent/child relations as well as increasing parenting skills and children's confidence.
Feeling inspired to apply for a grant award?
Anyone feeling inspired to run a project of their own should get in touch with the Go For It team. We have over £500,000 available for the next round of grant distribution, with a deadline for applications of Friday 21 September.