Glasgow church hosts training to help churches reach out to dads
Published on 30 October 2018
A special one-day training session, aimed at helping churches to reach out to father figures in the community, will be held at Bishopbriggs Community Church in Glasgow on 10 November.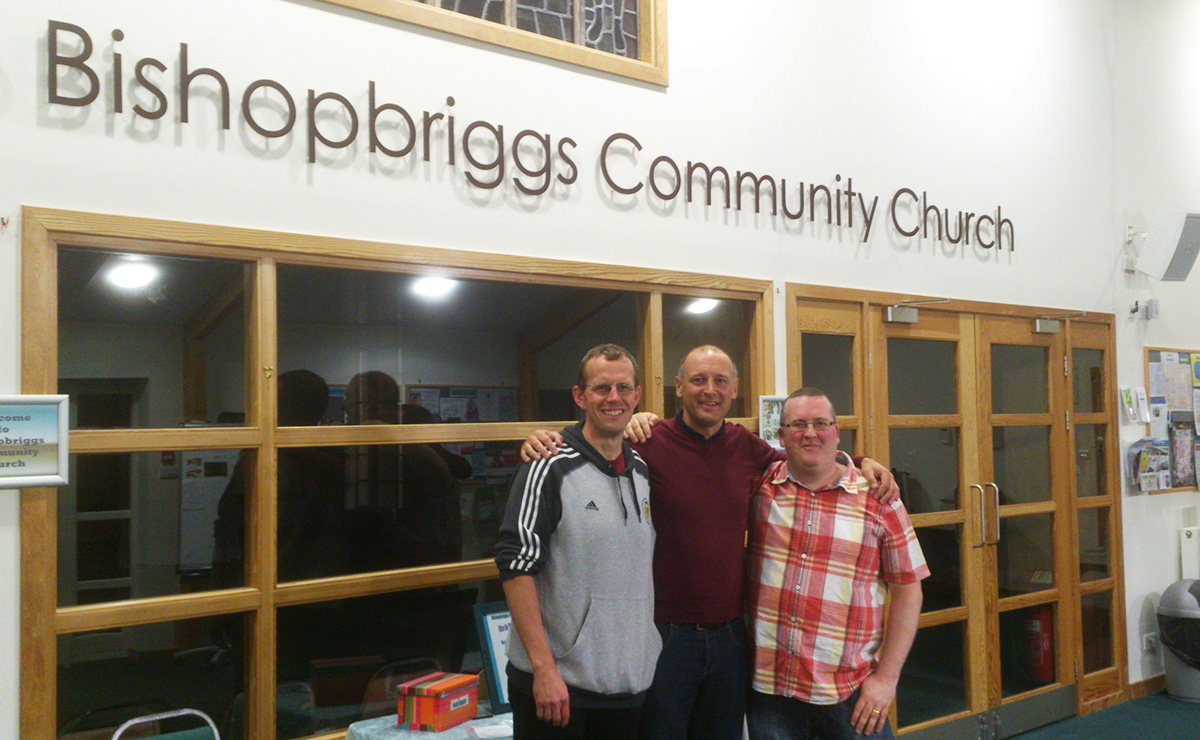 Ministry to Fathers will look at theology, spirituality and the benefits of this ministry as well as sharing practical examples of how to meet the spiritual needs of fathers.
Run by the charity Who Let The Dads Out?, the training days have been hosted throughout the UK this year for church leaders, staff and volunteers in family ministry to help them get to grips with why and how to connect with local father figures – wherever they are on their journey of fatherhood and faith.
"We're delighted to be able to run one of our training days in Glasgow this year," Tony Sharp, Who Let The Dads Out? national co-ordinator, said.
"These events are proving very popular as they bring together those who are already working specifically with dads alongside those who are just starting to explore the topic.
"The day is fun and relaxed whilst providing encouragement and learning for everyone who comes.
"We'd stress that many women are pioneering ministry to fathers in their churches so the events are definitely open to both men and women!"
How effectively is your church reaching out to dads?
The main speakers at the Bishopbriggs Community Church event will be Mr Sharp and Mark Chester, founder of Who Let The Dads Out?
The programme for the day includes:
My father, my son - a look at biblical examples of good and bad fathers and at God as father
The Who Let The Dads Out? vision: a brief introduction
Running a group for dads and children: an example
Fatherhood: exploring the role of fathers through history and assessing the social and spiritual significance of the father-child relationship
Biblical fatherhood: the good, the bad and the perfect
Changing a nation? - Practical approaches to reaching out and working with fathers and children together
Changing a nation? - Practical approaches to journeying and sharing faith with fathers
So what? - Reflections on learnings and addressing any gaps/questions
Who Let The Dads Out? is a growing movement that resources churches to reach out to dads, father figures and their children. They believe that to 'turn the hearts of the fathers to their children and the hearts of the children to their fathers' (Malachi 4:6, NIV 1984) is a powerful way 'to make ready a people prepared for the Lord' (Luke 1:17).
Rev Stuart Irvin from St Catherine's Argyle Parish Church in Edinburgh is the minister of just one of the churches in Scotland who have set up church groups for fathers under the movement.
Mr Irvin said: "We continue to be surprised at how well received our group is by the dads in our church and community. It's always a fun Saturday morning and there is a good cross-over with our established weekly baby and toddler group.
"I cannot stress enough how valuable these groups are in helping our church to engage with families in our community, and I would commend them to others."
Book your place
Book your place at the Glasgow training day on Saturday 10 November at Bishopbriggs Community Church. The event will take place from 10am-4pm.
Tickets cost £10 which includes all required course materials and lunch.
Find out more about training days on the Who Let The Dads Out? website.