New minister inducted in Stirling in time for Christmas
Published on 22 December 2018
A former finance employee and keen long-distance runner has taken up a role as a minister in Stirling.
Rev Barry Hughes, 53, moved from his former home in Peebles to be inducted at St Mark's Stirling on Thursday 13 December.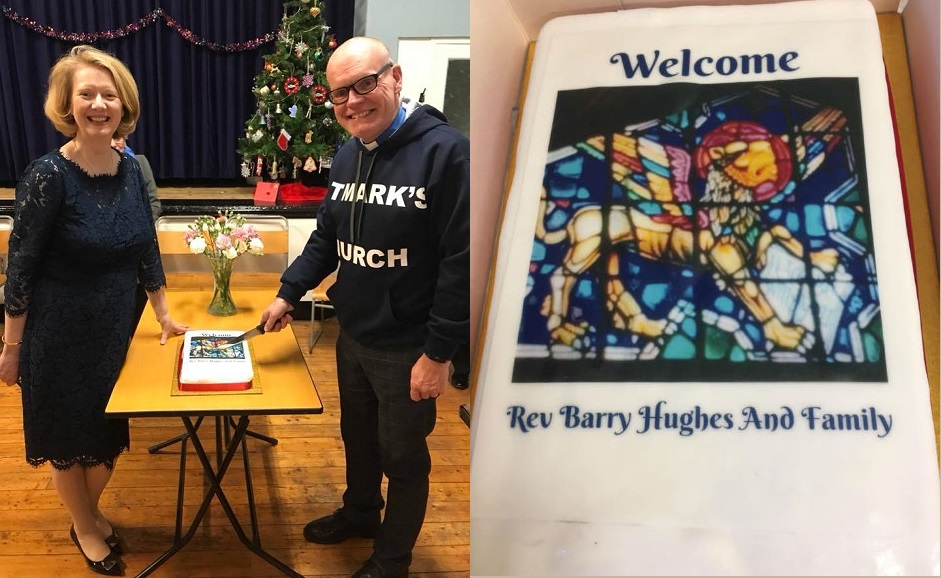 Previously an ordained local minister in addition to his job with TSB, Mr Hughes has now taken up his first full-time position with the Church of Scotland.
The former St Andrews student studied for a degree in Divinity via a long-distance learning course with the Highland Theological College and completed his studies this year.
Mr Hughes, who is originally from Liverpool, is married to Gillian, and has a teenage son and daughter.
A calling
"I felt a call to serve the Church in some way. I was working in the financial sector but becoming disillusioned and felt God's call to change my direction in life", he said.
"It was a family decision", he adds.
St Mark's Stirling, which is a Church of Scotland priority area congregation, appealed to Mr Hughes as he felt particularly called to ministry within an inner-city parish.
"When Gillian and I read the parish profile we saw that St Mark's is completely in the heart of the community", he said.
"Every fortnight there's a family service in Sainsbury's - it's things like that drew me to St Mark's."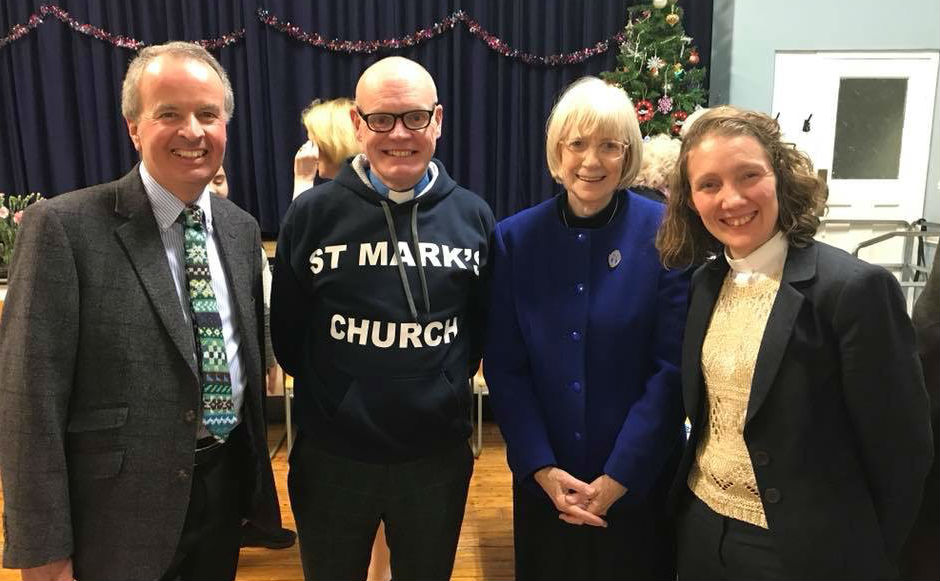 Marathons and more
A keen marathon runner, this year Mr Hughes has taken part in five difference races, including one "fantastic" course in the Faroe Islands.
In 2015 he ran 12 marathons over the course of the year raising £5,000 for the Peebles branch of the MS Society Scotland.
He also intends to revive the local Scout group in Raploch, which is based at his new charge, and describes his long-term involvement with the organisation as an "extension of my ministry."
"It's a great way to be in contact with families who may not go to church regularly", he adds.
In addition he also finds time to take part in amateur dramatics and is a cyclist.