Former Moderator's "deep joy" at honorary doctorate
Published on 27 April 2018
A distinguished Church of Scotland minister has described his "deep joy" at the news he will be awarded an honorary doctorate from the University of Glasgow.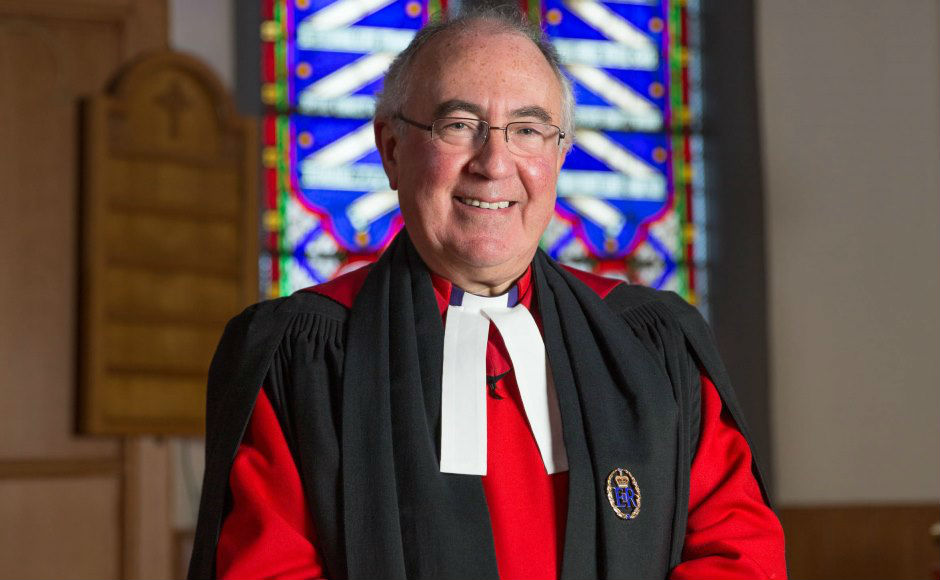 Former Moderator of the General Assembly of the Church of Scotland Very Rev Dr Angus Morrison said he had to "pinch myself on this one".
The University of Glasgow cited "his contribution to championing Gaelic, refugee and asylum seekers and changing attitudes within the Church to same sex relationships."
The honorary doctorate will be formally bestowed at the university's annual Commemoration Day on June 13.
After ill-health delayed his year in office, Dr Morrison was able to take up the role of Moderator from 2015-16.
A Gaelic speaker and Chaplain-in-Ordinary to the Queen, he is currently serving as a parish minister at Orwell and Portmoak Parish Church in Kinross-shire.
Born in Glencoe, Dr Morrison was brought up moving between Oban, Stromness and Edinburgh.
Dr Morrison said:
"I feel both humbled and honoured by the award of an Honorary Degree by my alma mater, the University of Glasgow.
"I have had to pinch myself a few times on this one.
"The University of Glasgow is one of our great forward-looking academic institutions, with a remarkable history and a rich life.
"My years there as an undergraduate in the 70's were a happy time and I have always felt that in many ways my future was shaped by these years on Gilmorehill.
"For the University now to award me a Doctor of Divinity degree is a deep joy and one for which I feel profoundly grateful."
Very Rev Professor Sir Iain Torrance, Dean of the Chapel Royal in Scotland, said:
"I join with many others in congratulating one of our most scholarly ministers, who was previously also an outstanding Convener of the Mission & Discipleship Council.
"This is very well deserved."