Former Moderator leads service of dedication to golfing champion Jamie Anderson
Published on 27 July 2018
A former Moderator of the General Assembly, the Very Rev Dr Russell Barr, has dedicated a memorial stone in memory of golfing champion Jamie Anderson.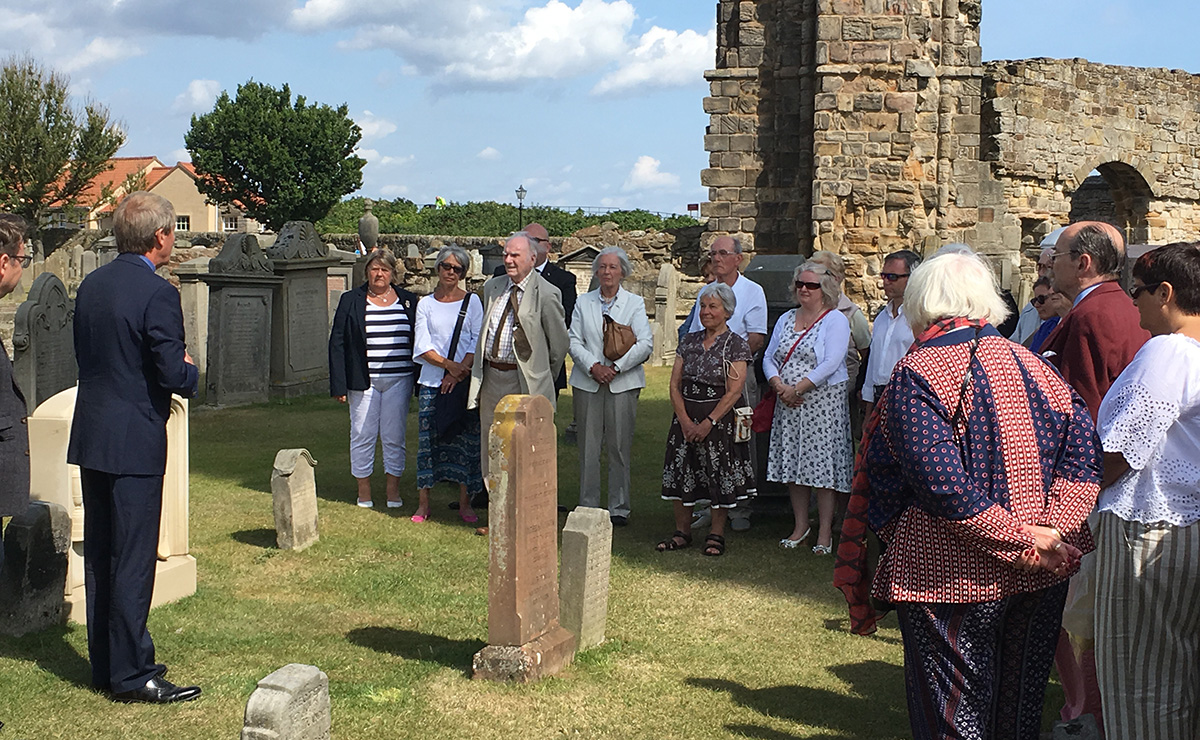 Jamie Anderson was an Open Champion golfer for three years running (1877, 1878 and 1879), winning the title at Musselburgh, Prestwick and the Old Course at St Andrews.
Dr Barr said, "As a keen golfer it was a privilege to dedicate the headstone and celebrate Jamie Anderson's golfing achievements.
"Very few golfers have won the Open Championship and to win it three years running suggests that Jamie Anderson was the outstanding golfer of his era.
"Several of Anderson's hickory shafted golf clubs are displayed in the Royal and Ancient Golf Clubhouse (the R&A) in St Andrews. The golf clubs are very different from today's, and it was remarkable to look at them and realise that these were the clubs he used to win the Open Championship."
Born in St Andrews in 1842, Jamie Anderson died in a poor house in 1905 and was buried in a pauper's grave with no headstone.
Having researched the history of St Andrews and the Open Championship, author and historian Roger McStravick was able to identify Anderson's grave in the grounds of the ruined St Andrews Cathedral and set about raising funds to erect a headstone.
With the funds raised by the R&A and all the local golf clubs in St Andrews, a local stonemason, Mark Ritchie, was commissioned to create the headstone.
The dedication ceremony was held on Wednesday 25 July prior to the start of the Senior Open Championship and was attended by Sandy Lyle, the Open Champion in 1985, who spoke on behalf of the former champions and paid tribute to Jamie Anderson's career.
The ceremony was also attended by Sandra and David Allan, Anderson's great great great granddaughter and great, great, great, great grandson.