Former Moderator accepts honorary doctorate with historic Gaelic address
Published on 28 June 2018
Former Moderator Very Rev Dr Angus Morrison received an Honorary Degree from the University of Glasgow on Tuesday 26 June, addressing the audience in both English and Gaelic for the first time in the University's 561 years.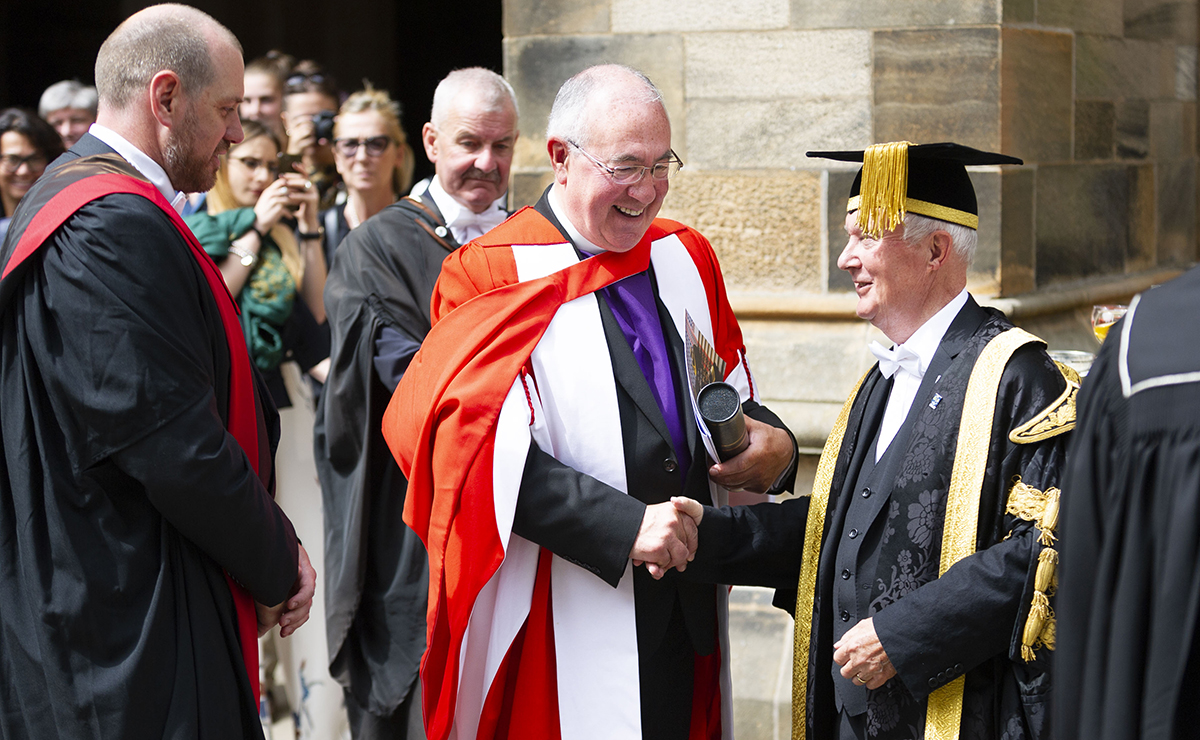 The University of Glasgow cited "his contribution to championing Gaelic, refugee and asylum seekers and changing attitudes within the Church to same sex relationships" as their reasoning for his commendation.
Speaking at the ceremony, Dr Morrison said:
"Today is a day full of joy and excitement, and to be sharing it with my family means a huge amount to me.
"This is my first University, I was an Undergraduate here in the 70s. Now to come back to receive this award, it's deeply humbling and absolutely thrilling. It's a wonderful day."
A 'deep love' for the Gaelic language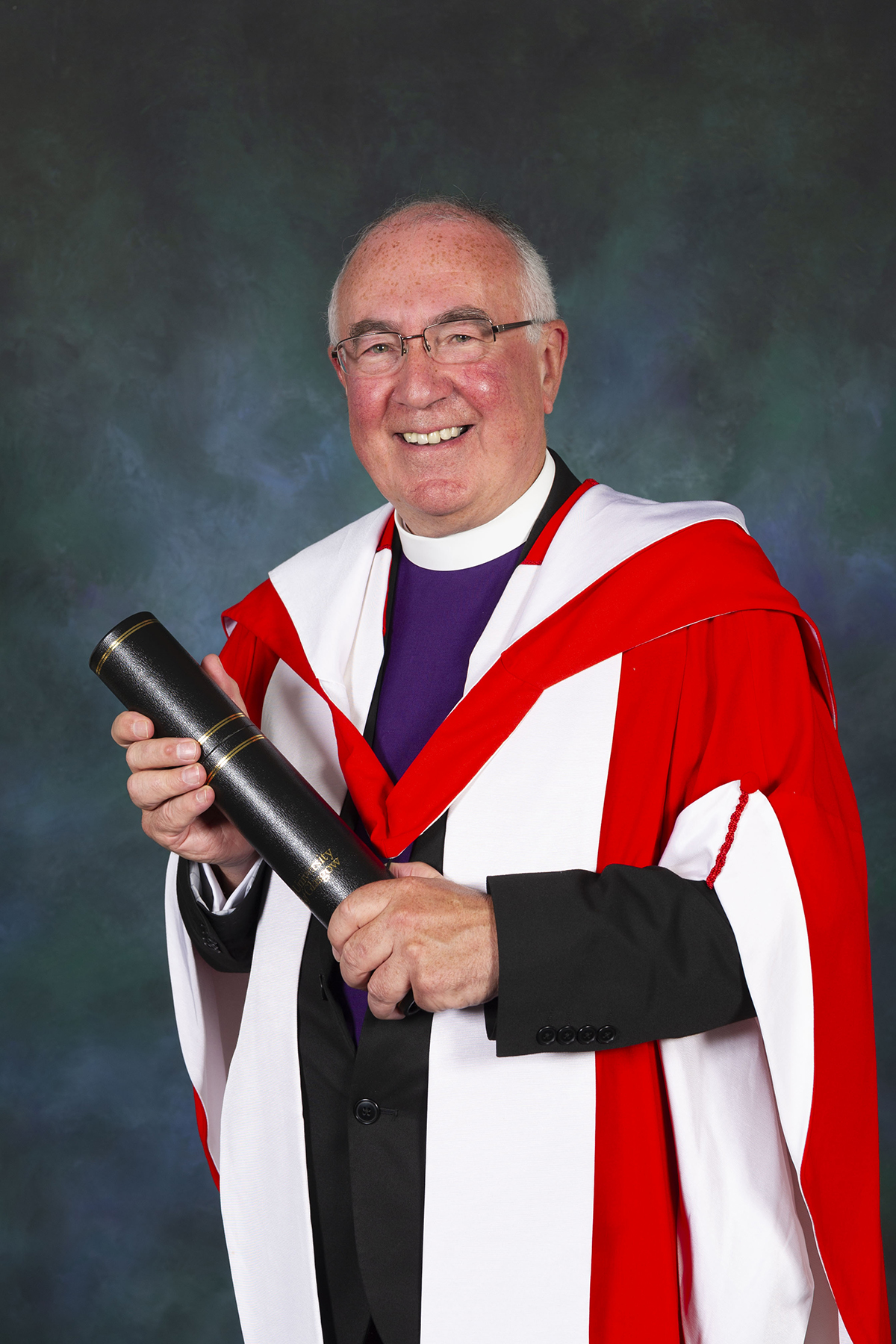 Dr Morrison, the Convener of the Gaelic Group at the Church of Scotland, is a champion and keen advocate for the Gaelic language.
During his address to the audience at the ceremony, he became the first person in the history of University of Glasgow's 561 years to address the graduation audience in both English and Gaelic.
Speaking of his love for the language, he said:
"Although I'm not a native speaker of Gaelic, my parents were both from the Isle of Harris. They tended not to use it in the home to their children, but I made up my mind I was going to learn it as a boy, and took it as a subject in school and University.
"I've always had a deep love for the language and I've done my best to promote its use. Within the Church of Scotland, for example, I've been convening the Gaelic group of the Church in recent years and we now have a Gaelic plan in place, which is very exciting.
"I think Gaelic is a wonderful part of our national heritage. It's a wonderful language and well worthy of our support!"
A 'prophetic voice for a number of causes close to his heart'
Dr Scott Spurlock, the University of Glasgow's Senior Lecturer in Scottish Religious Cultures, presented the honorary degree to Dr Morrison.
During his introductory speech, Dr Spurlock said:
"Angus provided a prophetic voice for a number of causes close to his heart.
"In 2016 he voiced grave concerns over plans to cut Gaelic medium education in Edinburgh schools, stating 'I fear that if Gaelic is allowed to wither in Scotland's capital, it becomes very fragile'.
"In the wake of terrorist attacks in Brussels in 2016 he joined voices with Omar Shaikh of the Islamic Finance Council to express solidarity among faith communities in Scotland and their shared rejection of extremism.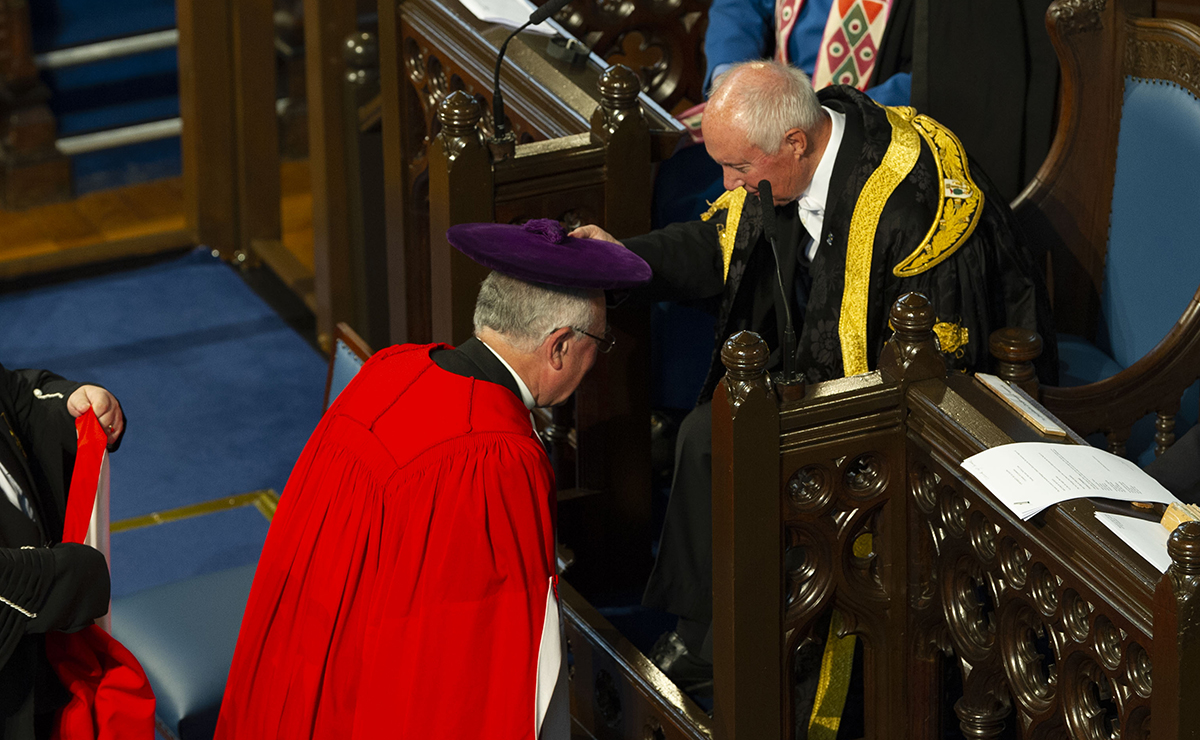 "Angus has also been outspoken in response to the refugee crisis and spearheaded fund raising for the St Andrews Refugee Service in Cairo, which provides education for children, legal advice and counselling for displaced people who have arrived in Egypt.
"As President of the Scottish Churches disability group, Angus has been a strong advocate for the full inclusion of people with disabilities in the life of the church, and has voiced the need to support the elderly.
"Angus' lifelong service to the people of Scotland, both in the Kirk and beyond, his 'forward-looking' efforts to advocate equality, justice and servanthood, as well as his championing of the Gaelic language makes him an exemplar of what the University of Glasgow hopes to foster in its graduates.
"He has embodied the leadership and engagement with society that leads to positive change. He has proved inspirational for all those who have worked alongside him and provides an exemplary model for those Glasgow graduates who will follow after him.
"Drawing from the Scripture that has shaped him and in the language that he loves, let me finish with an exhortation befitting Angus Morrison and his life of service. 'Is math a rinn thu, a sheirbheisich mhaith is dhìleis.' (Mata 25:21) [Well done, good and faithful servant!]"