Former Citizen's Advice employee ordained in the Borders
Published on 14 December 2018
A former Citizen's Advice employee has been ordained as a minister in the Scottish Borders.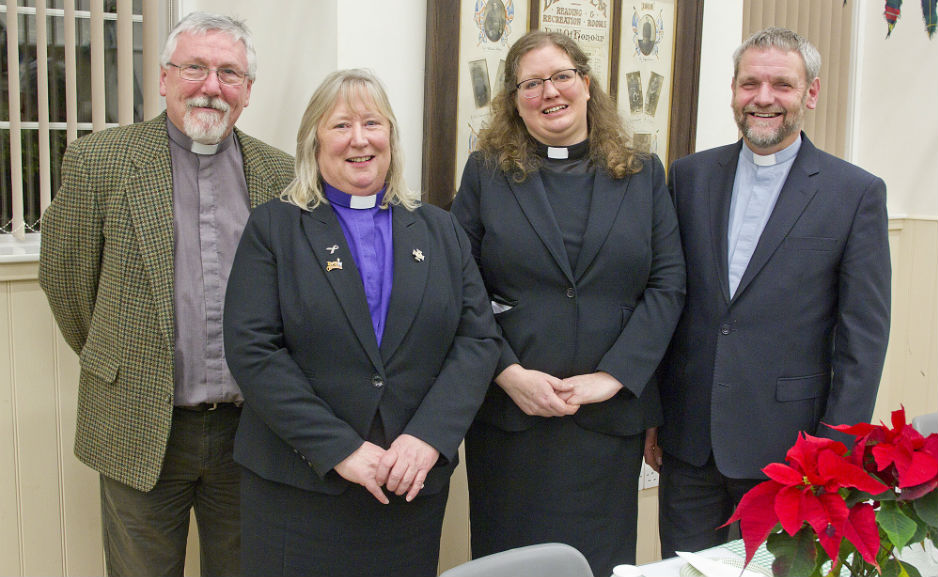 Rev Rachel Wilson, originally from the Peak District in Derbyshire, has taken up the charge of Hobkirk and Southdean Parish Church with Ruberslaw Parish Church.
Mrs Wilson was inducted by Rev Anna Rodwell, Moderator of Jedburgh Presbytery, on Thursday 6 December and preached her first Sunday sermon in the new role at the weekend.
A calling
The mother of two and lifelong church member described how she had "always known" she was going to be a minister, but held off until her 40s for when the "time was right".
"Everything I've done before has led up to this", she said.
She is "really excited" to begin her ministry and explained how much she has been looking forward to starting in her new parish.
"I always wanted a rural charge. There's something about the community here and their vision for the church that's special", she said.
Rural charge
The linked parishes, which describes themselves as a "welcoming, tolerant and sociable community", have strong links with local farmers and hold a dedicated Spring Lambing service at Ruberslaw each year.
Approximately 7 miles away, Hobkirk Church has been the site of a place of worship for around 900 years.
Southdean Church also has origins going back hundreds of years and is noted for its fine stained-glass.
Alongside her husband she keeps chickens and is a keen watercolourist in her spare time.
"I'm probably the only person to say I cuddle chickens to relax at a church vocations conference", she said.
For a Master's dissertation Mrs Wilson focused on children's spirituality, and intends to work on getting young people involved with the church.
Another aim she says is "developing different aspects of prayer - I'd like to help people to develop their personal spirituality."
Having already been asked to officially turn on the Christmas lights, Mrs Wilson is already settling into her new role and her new manse.