Five ministers tell us how they celebrated the launch of the Year of Young People
Published on 8 February 2018
We asked churches up and down the country to tell us how they marked the launch of the Church of Scotland's Year of Young People and what their plans are for the year. Here are some of the responses.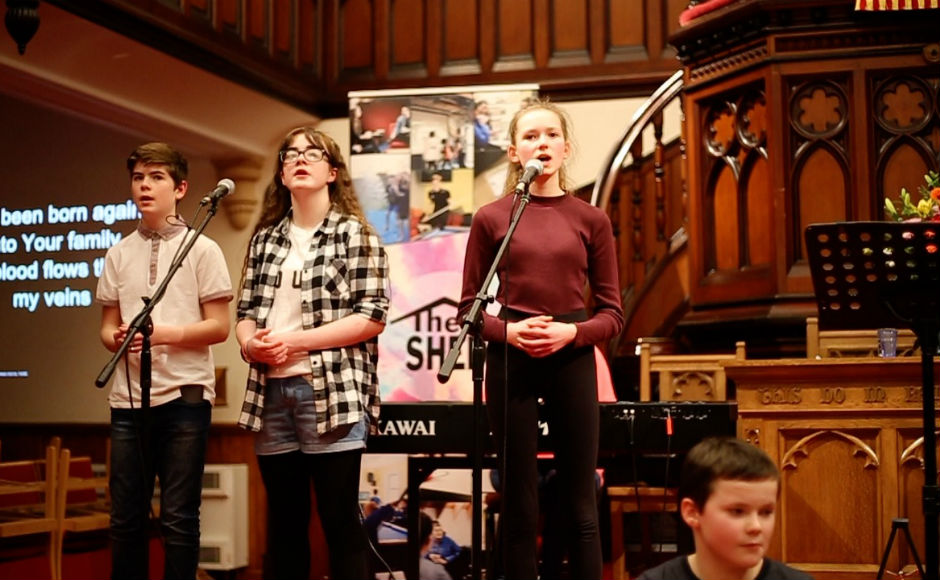 Rev Tommy MacNeil, Martin's Memorial Church, Presbytery of Lewis
"The theme for the service was 'Faith For the Unseen'. The young people chose the worship and put together the entire service. They were looking to inspire God in others and also had 'daring to dream' as part of their overall theme.
"Our aim as a church is to be tri-generational - We worship the God of Abraham, Isaac and Jacob. He loves the generations. Psalm 145 says 'One generation will commend your works to another, and will declare your mighty acts.' We used to think this only worked from the top down, but we're seeing our youth inspire and encourage our seniors to be all they can be in and for God.
"We are thankful for the Year of Young People - it has given us fresh impetus and a renewed sense of purpose to uncover the potential of young people in our church and community."
Rev Anna Rodwell, Kelso: North and Ednam, Presbytery of Jedburgh
"In Kelso North two teenagers answered questions and helped with a discussion on young people. They were so open to our questions. They said they liked church - the singing, being made to feel welcome. We played music from Donna Summers, to Stormzy and King's College Choir. At times the young people were jumping out of their seat. I can't say how positive it all was - the congregations were so supportive and encouraging.
"I asked people to write ideas to get young people and we've had around 150 responses. Some parents discussed the possibility of church in the evening once a month and maybe inviting speakers and doing a nativity at Christmas. We're applying for a GoForIt grant for a youth worker and we're really excited.
"At Ednam we spoke to a local mum who comes to church about what would make it easier for her to bring her children. It's left people thinking about ways we can get more young people to the church."
Rev Gordon MacRae, Stepps Parish Church, Presbytery of Glasgow
"We really embraced the Year of Young People launch. The young folk lead the worship. We used the Peter and his disciples sketch. We also re-worked the "My Church" video with the young folk imagining that if they were writing it, what would they say? We also used the liturgy from the website and I added an address for the very young people, based on the theme Body of Christ and how we need each other and all can help.

"We're planning for the young folk to take the worship several times in the year and also a summer festival where our young folk will work with other groups to host young people from the community. It'll hopefully have food, games and even a bouncy castle."
Rev Jenny Adams, Duffus, Spynie & Hopeman Church, Presbytery of Moray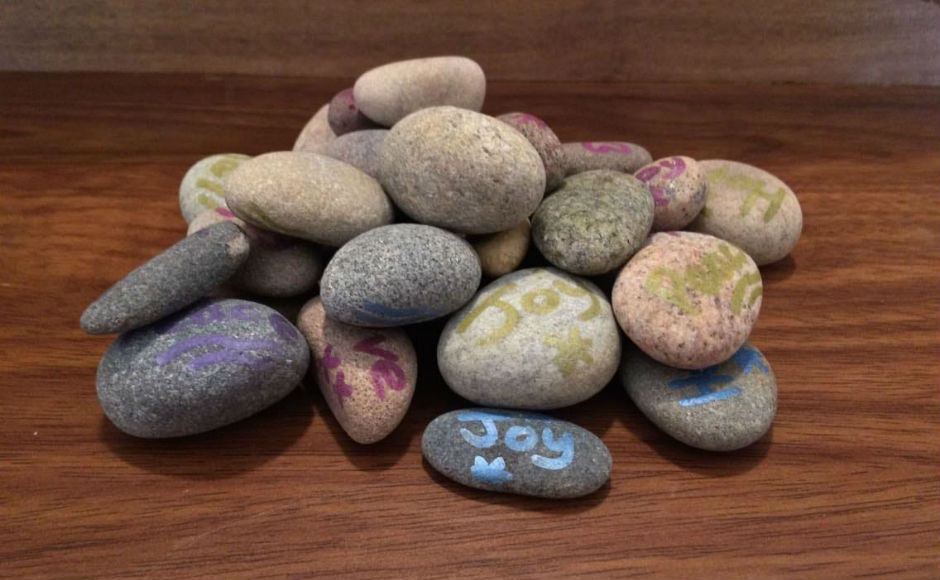 "We formed a working group that will run throughout the year focusing on young people, and also inter-generational work. Partly through that we're doing a lot of listening. We put two questions to young people connected to the church: What do you think about the Church? What do you think about God? At the service we spoke about Jesus listening to unexpected people and heard some of the responses so far from the Girl Guides and Scouts.
"We thought about how we are all pieces in a jigsaw. Any piece missing is a problem. We had an act of commitment where everyone took a stone to build a cairn to symbolise building the church. People took a stone away to commit to praying for the whole body and the person who placed it."
Rev Neil Gardner, Canongate Church, Presbytery of Edinburgh
"It was a great pleasure to ordain three new young elders - Daniel McKinney, Alexis Moyer and Stuart Ramsay - and admit them to our Kirk Session on Sunday 28th January, the day the Church of Scotland encouraged congregations to mark the Year of Young People.
"With a range of relatively new student accommodation opened in and around our parish we have been encouraged by a rising number of young people attending our services in recent months, and one of the roles of our new young elders will be to focus on ways in which we can encourage more to join us."
Congregations can find ideas on how to be involved throughout the year on the Year of Young People section of the website as well as information on each month's theme.
We would love you to share your stories and photos on social media or by emailing us at yoyp@churchofscotland.org.uk.
Church of Scotland staff are running roadshows in different parts of the country in February and March, to equipthose working with children and young people.