First woman pastor of the Middle-East describes Scotland as "Presbyterian Heaven"
The first woman pastor ordained in the Middle-East has described visiting the General Assembly of the Church of Scotland as "Presbyterian Heaven" after being prevented from attending last year.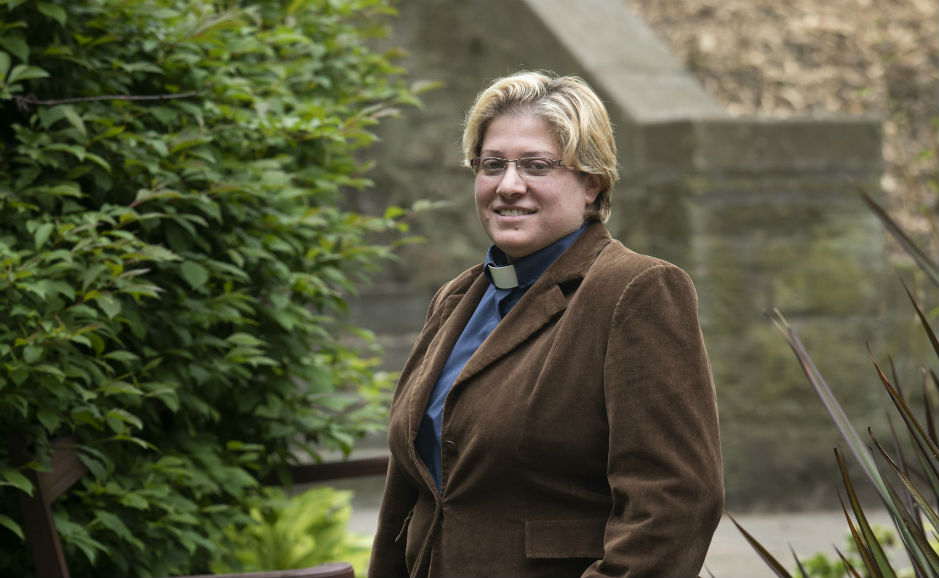 Rev Rola Sleiman, who was denied a visa in 2017 only finally getting a green light when it was too late to attend, spoke of her joy at being able to join in the "very special" celebrations of 50 years of women in ministry.
"God works in mysterious ways and sometimes you don't understand why something happens but later on you see things clearly, with perfect clarity," she said.
"It happened that I couldn't get a visa last year but now when I look back at it I feel it's good because I wanted to be at this General Assembly.
"This GA means a lot to me, and connects a lot to me, seeing women fighting [for equality] – they have all this heritage of ministry and working with people and preaching the word of the gospel for 50 years.
Ms Sleiman, who is part of the Evangelical Presbyterian Church of Lebanon, now has one other female colleague and says it can feel "lonely", but that watching the procession of women ministers made her feel "very strong".
"It's really a very important moment in history, in my life to look at all those women", she said.
"All these generations of women and they've passed through ministry – it's really amazing."
Although only ordained in February 2017, she explained that for many years her church, which is based in the old town of Tripoli in Lebanon, had allowed her to minister "under the table" before lobbying for her ordination and appointment as pastor.
Both her parents, who are nurses, raised her as a Christian and from her teenage years she began questioning about the meaning of her life.
"I started reading the Bible, the Qur'an, going round all the religions", she said.
"My belief is not a blind belief, it's based on logic and acceptance – it's a choice."
Despite the idea of becoming a pastor being "not logical" as a woman, Ms Sleiman found herself asking "how can I make a difference in this world?"
"I want to be someone who can make a difference in society", she said.
"I thought that going into ministry, working and serving people, preaching the gospel, should be my aim."
Her chance came after studying for a degree in theology when she held a role as a Christian educator at her local church.
"Our pastor travelled a lot and I was indirectly filling the role.
"The change didn't come as a revolution. It was indirect and like a peaceful stream running slowly," she added.
By 2008 she had been appointed as the pastor full-time to the church which is attended by around 30 families.
Speaking about the barriers she has faced Ms Sleiman said:"If you have people who don't like you or women in ministry they will be looking at you with a critical eye waiting for you to make a mistake or fail."
"It's a huge responsibility on my shoulders and to be a role model so that the door will be open to other women ministers not only me", she said.
Her family have been supportive despite her mother being "very concerned at the beginning."
"My father is very proud, my mother tells everybody but not in front of me. My father tells everybody!"
A thriving twinning programme with Earlston Parish Church in the Presbytery of Melrose and Peebles means Ms Sleiman's connections with Scotland remain strong, with a member of Earlston even attending her ordination in Lebanon.
Later this year two young people from her church will visit Earlston and the National Youth Assembly.
Asked about being a visitor to the General Assembly for the first time Ms Sleiman described it as "really interesting" adding she has been "fascinated by the organisation and the discipline".
"I like the people here – they're really warm and I like the church here.
"In Lebanon we are a minority as Presbyterians, so when I come here and see everyone around me it's heaven - Presbyterian heaven."
Rev Rola Sleiman will preach at Earlston Parish Church on Sunday 27th May.