Edinburgh church group remember the fallen with crafted poppy display
Published on 12 September 2018
A group of church members from Carrick Knowe Parish Church have been busy working away this year on a special crocheted and knitted poppy display for Remembrance Sunday.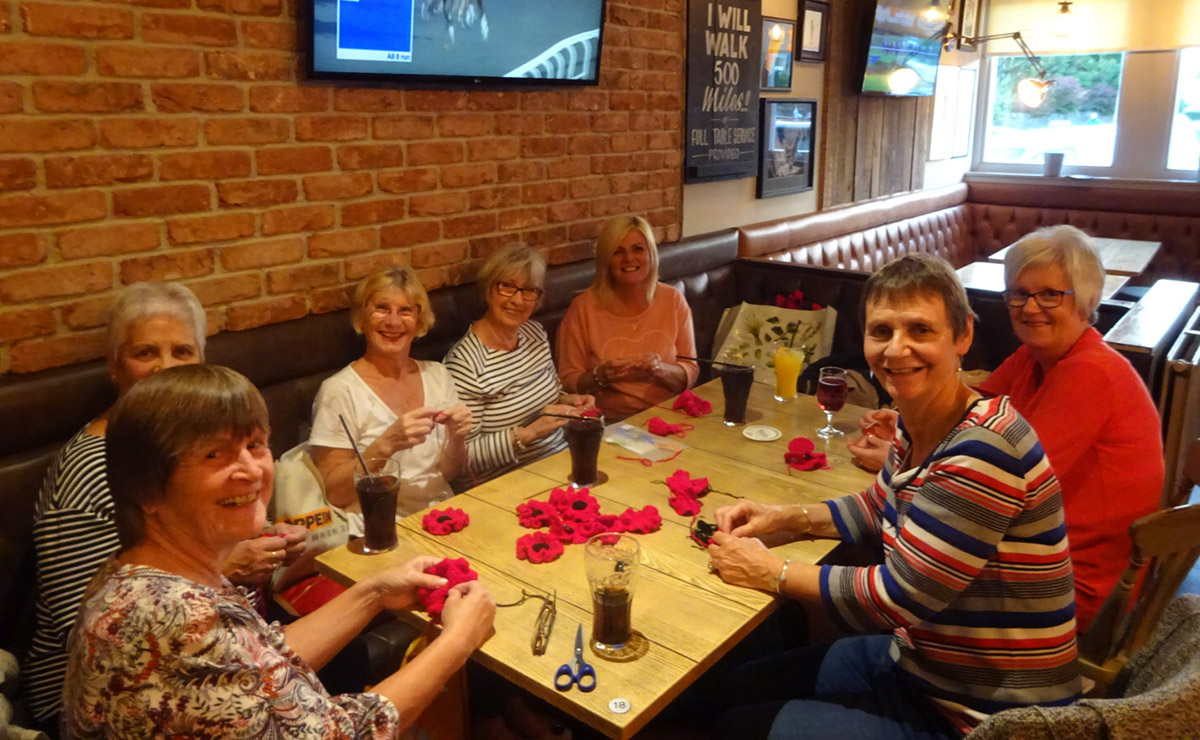 Formed over a year ago, the 'Crochet Friends' got together as the members were each doing their own thing but felt that they needed a project as a group.
Mary Kerr, an elder at Carrick Knowe Parish Church, said:
"We gave out 50 balls of wool with a choice of pattern to the congregation in March and collected about 1,200 poppies at the beginning of August.
"Our group crocheted about 250 poppies and the rest were knitted by the congregation."
The poppy display will ultimately be unveiled at Carrick Knowe Parish Church to commemorate Remembrance Sunday from 6 November onwards. This year's Remembrance events will be particularly poignant due to the First World War Armistice Centenary on 11 November.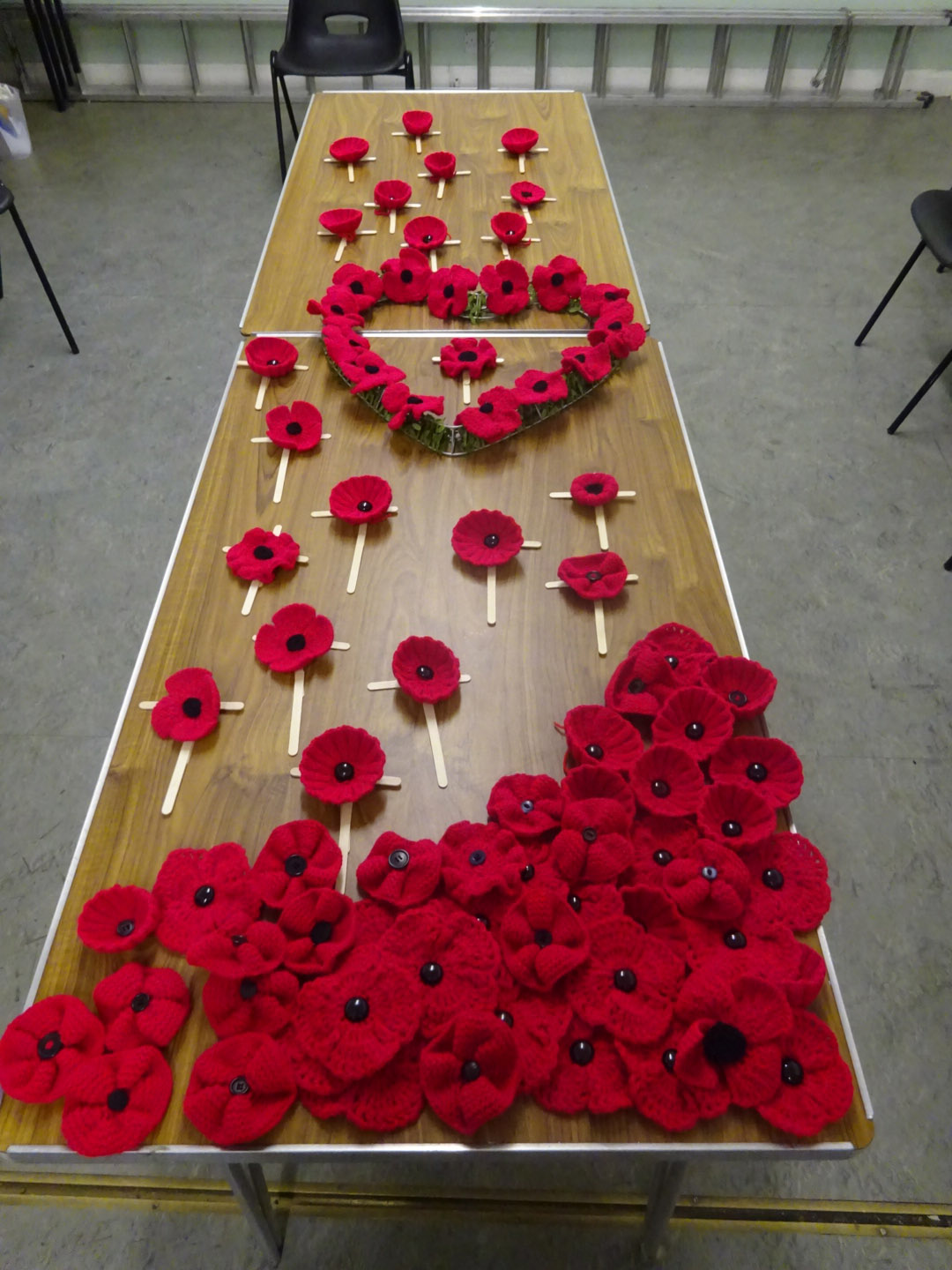 Various creative displays are planned to be shown inside and outside the church building, with wreaths on the end of pews, hearts and crosses around a 'Tommy' figure (the silhouette of a First World War soldier).
Mary continued:
"We are getting excited to start on the various displays we are planning and our members are looking forward to seeing the outcome of their work.
"I think it will be quite personal as we are putting the names of people from the Carrick Knowe area who did not return from the Second World War on the poppies with crosses. Carrick Knowe was still farmland at the time of The Great War.
"I am sure many locals know of others who died in both wars and the poppies which have been made by members and friends of our church are a personal tribute.
"Since starting the project, a few more of the Crochet Friends group have heard about or seen displays created by other churches and this gave us more ideas for what we could do at Carrick Knowe Parish Church.
"The photo of our poppies (above) shows only the start of some of the plans we have. There are another 1,000 poppies to be created but as we only started getting things together recently we are not that far along yet."
Knit or crochet your own poppies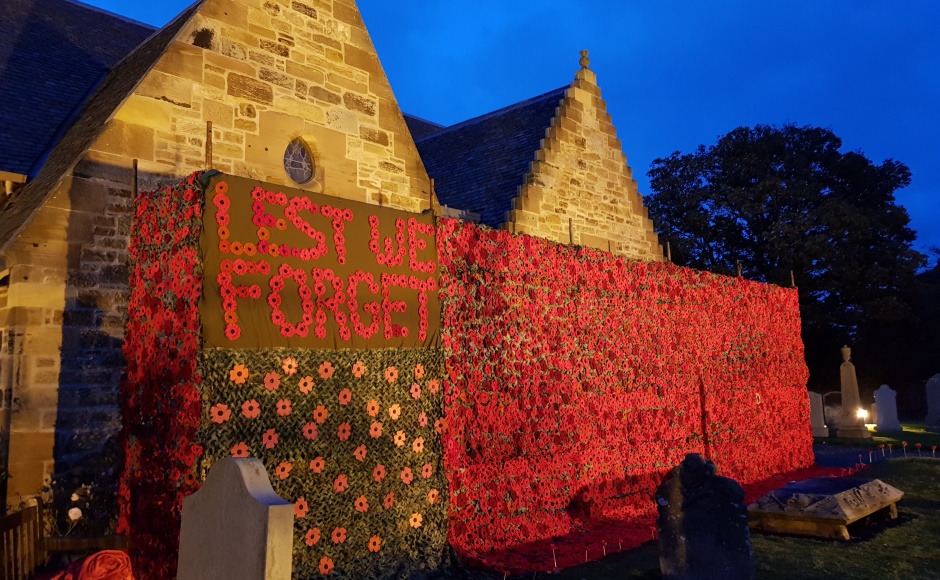 The patterns used by the Crochet Friends group were sourced from both the Internet and a church in Musselburgh.
You can download their pattern to knit or crochet your own poppies ahead of the First World War Armistice Centenary on 11 November here.