Ecumenical approach is vital in an increasingly secular Europe
Speaking together with one voice is more important than ever in the light of Brexit says the President of the Conference of European Churches (CEC).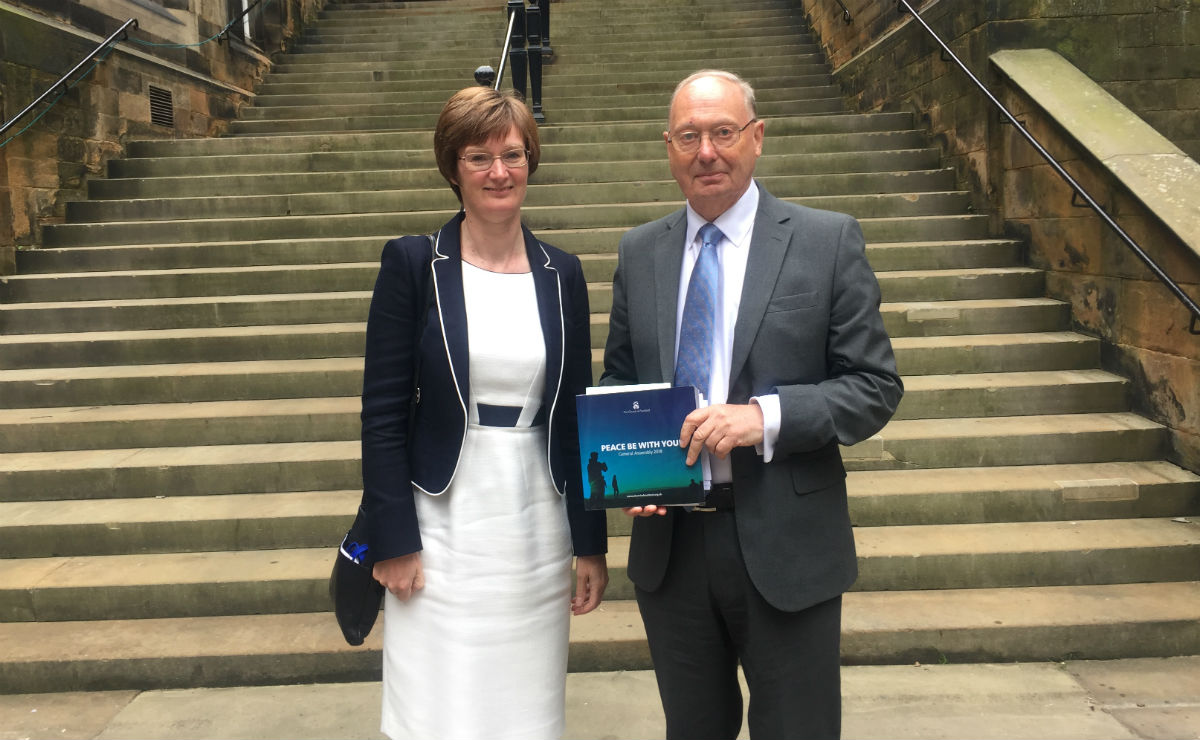 Rt Rev Christopher Hill, Church of England Bishop and outgoing President of CEC was speaking at the Church of Scotland's General Assembly in Edinburgh.
Praising the Church of Scotland's 'really wonderful' approach to ecumenical relations he said:
"We welcome the Ecumenical report which was presented to the General Assembly this week.
"Scotland is a part of Europe and the Church of Scotland is a European church and will remain so irrespective of Brexit.
"As a founding member of CEC the Church of Scotland has shown a long-standing commitment to working together on shared issues and aspiring to a communion of faith and common witness."
CEC was founded in 1959 to promote reconciliation, dialogue and friendship between the churches of Europe at a time of growing Cold War political tensions and divisions.
Speaking of its on-going commitment to Europe as a whole Bishop Christopher said the upcoming 2018 General Assembly of CEC taking place in Novi Sad in Serbia would see 115 member churches from across Europe gather together to consider a vision for Europe.
The CEC is a fellowship of some 115 Orthodox, Protestant, Anglican, and Old Catholic Churches from all countries of Europe, plus 40 National Council of Churches and Organisations in Partnership.
"We will be looking at how we witness today in a semi-secular culture.
"How do we respond to the humanitarian crisis in Europe and show hospitality to refugees?
"What can we do to promote economic justice, to be of service to migrants and refugees and to explore bioethical questions?
"The Church of Scotland is already addressing many of these issues and has a strong tradition of campaigning with other churches to witness and respond in a way which fulfils God's will."
The General Assembly approved a new ecumenical policy for the Church of Scotland, 'Local, Universal and shaped by the Mission of God'.
Rev Alison McDonald, convener of the Ecumenical Relations committee and a member of the CEC Governing Board, said;
"The policy begins with the big picture, the Church Universal, for which Christ prays; The One Holy, Catholic and Apostolic Church called to share in the mission of God. It focuses on the Church of Scotland, affirming that we belong to that one Church.
"It calls us to recognise in one another an essential component of the Church of Jesus Christ and, as such, to build relationships which make Christ's one body visible."