Eco-congregation Scotland welcomes new manager
Published on 22 August 2018
Stephen Curran, a Glasgow city councillor and peace activist with a track record in community development and finance, has been appointed as the new manager of Eco-Congregation Scotland.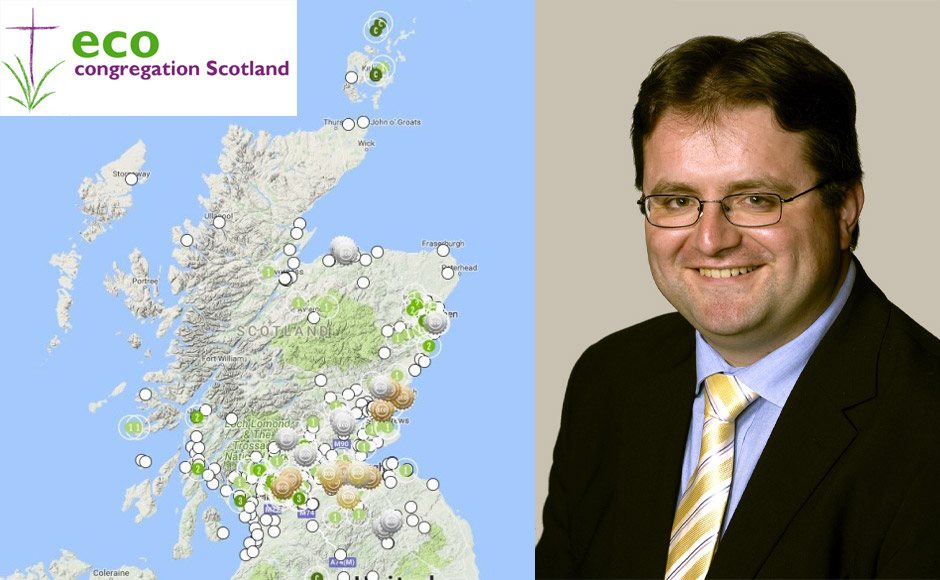 Stephen brings a wealth of skills and experience with him to this important post. As a councillor he has served as the city's Treasurer, as well as Executive Member for Education and Young People.
He comes to his new role after spending three years as operations manager for Community Money Advice, a Christian charity supporting 157 free debt advice centres run by churches, foodbanks and local groups.
Adrian Shaw, the Church of Scotland's climate change officer, welcomed Stephen to the post saying:
"It's great to welcome Stephen Curran as the new manager of Eco-Congregation Scotland. He brings great experience and new energy to the movement.
"The Church of Scotland works closely with Eco-Congregation Scotland to promote care for creation and we strongly encourage all congregations to get involved and register as an eco-congregation."
Eco-Congregation Scotland has been growing fast, and now has more than 430 member congregations across Scotland.
Stephen said he is excited to take on the challenge of supporting churches at the forefront of caring for creation:
"With a longstanding interest in environmental issues and faith action, I am delighted to take on the charity manager role at Eco-Congregation Scotland, supporting churches to tackle climate justice and address more sustainable use of assets and resources.
"I recognise the growing impact of individual congregations striving to live the Gospel today in addressing climate justice, linking environmental issues to faith in practice.
"Encouraging and supporting this work is one of the great challenges of our time and I am honoured to be asked to manage Eco-Congregation Scotland to help achieve this."
Stephen has been involved in church life across Scotland, supporting and encouraging a range of churches on social action. He has three children and has lived on Glasgow's south side for twenty years where he attends St Helen's parish.